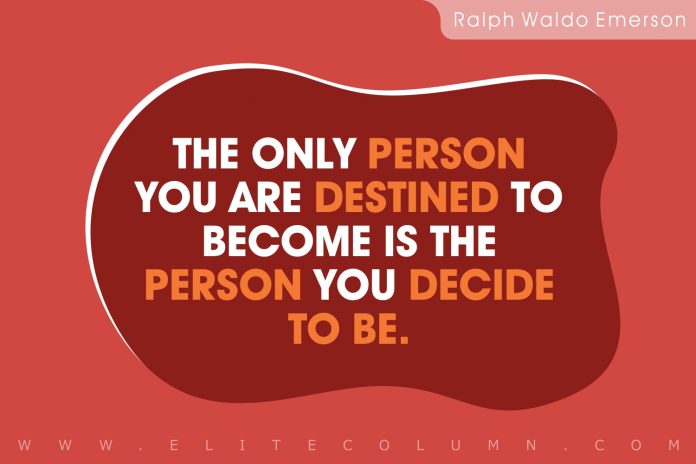 Check out 50 Encouraging Quotes today.
50 Best Encouraging Quotes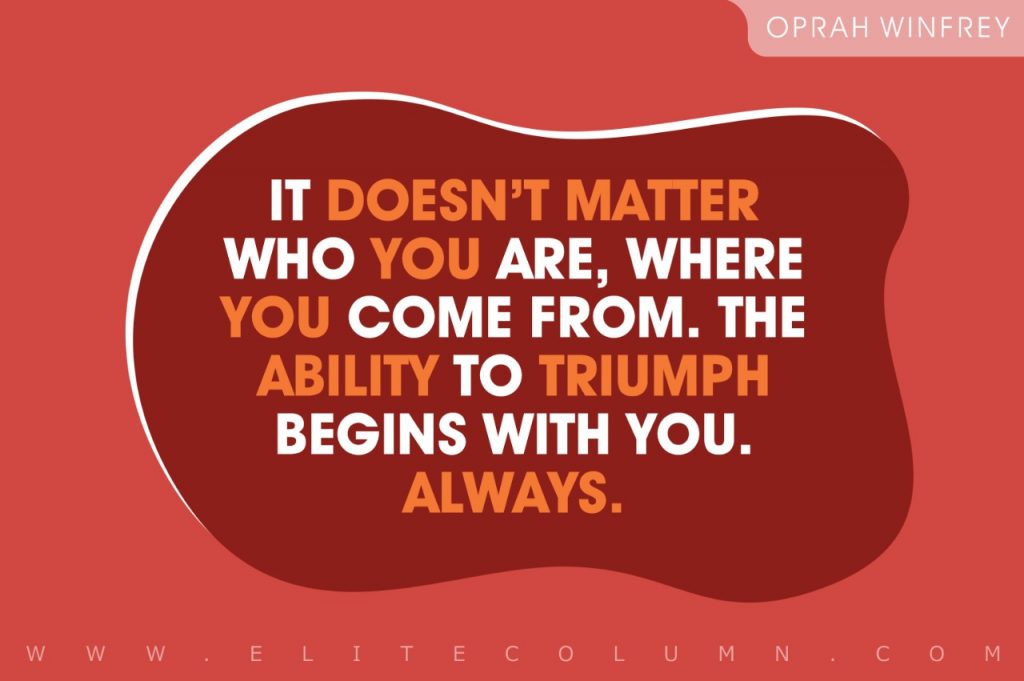 1. "It doesn't matter who you are, where you come from. The ability to triumph begins with you. Always." – Oprah Winfrey
2. "If you make your internal life a priority, then everything else you need on the outside will be given to you and it will be extremely clear what the next step is." – Gabrielle Bernstein
3. "You don't always need a plan. Sometimes you just need to breathe, trust, let go and see what happens." – Mandy Hale
4. "If you do not go after what you want, it's a clear pathway for regret." – Avinash VS
5. "What lies behind you and what lies in front of you, pales in comparison to what lies inside of you." – Ralph Waldo Emerson
6. "When you have a dream, you've got to grab it and never let go." – Carol Burnett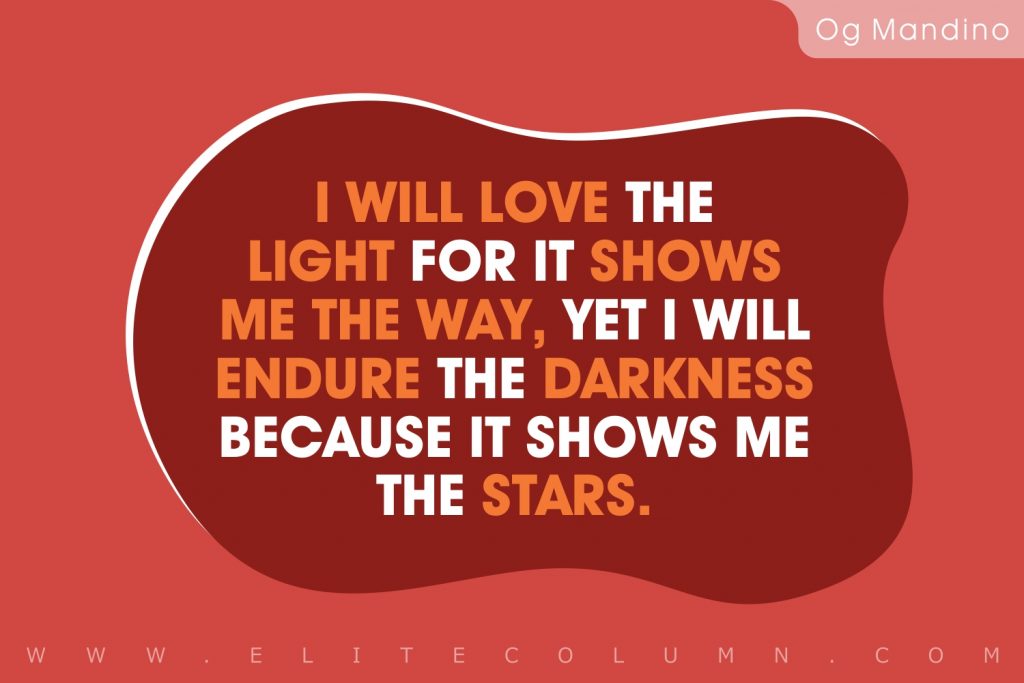 7. "I will love the light for it shows me the way, yet I will endure the darkness because it shows me the stars." – Og Mandino
8. "There is nothing impossible to they who will try." – Alexander the Great
9. "The bad news is time flies. The good news is you're the pilot." – Michael Altshuler
10. "Life has got all those twists and turns. You've got to hold on tight and off you go." – Nicole Kidman
11. "Keep your face always toward the sunshine, and shadows will fall behind you." – Walt Whitman
12. "Success is not final, failure is not fatal: it is the courage to continue that counts." – Winston Churchill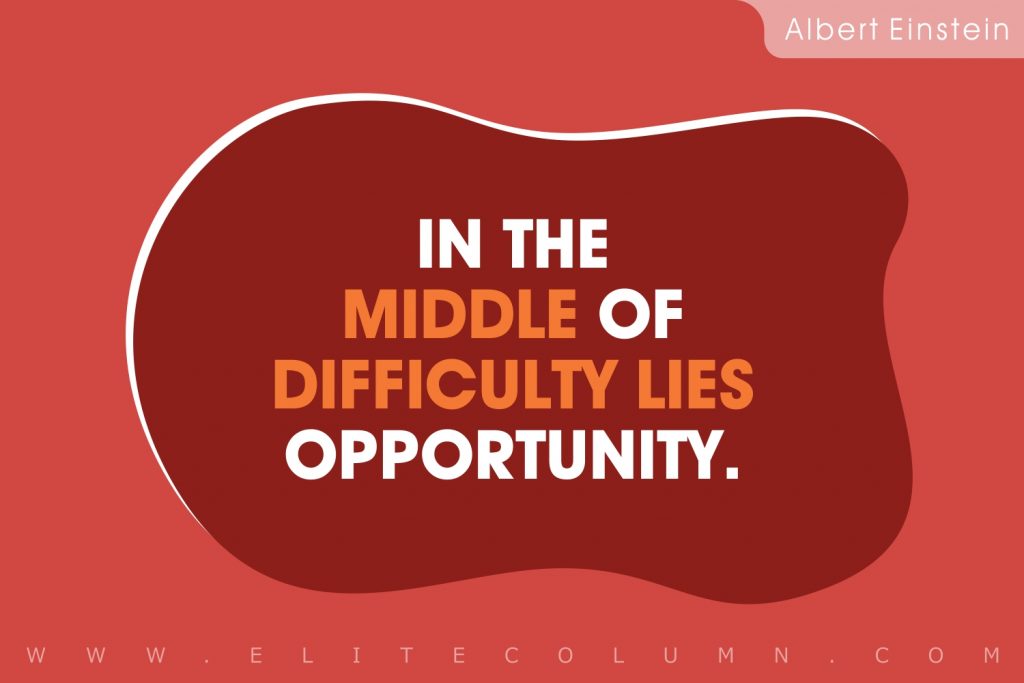 13. "In the middle of difficulty lies opportunity." – Albert Einstein
14. "You are never too old to set another goal or to dream a new dream." – Malala Yousafzai
15. "You can always change a situation in your favour if you choose to pause, evaluate, and act." – Avinash VS
16. "Spread love everywhere you go." – Mother Teresa
17. "I am experienced enough to do this. I am knowledgeable enough to do this. I am prepared enough to do this. I am mature enough to do this. I am brave enough to do this." – Alexandria Ocasio
18. "Belief creates the actual fact." – William James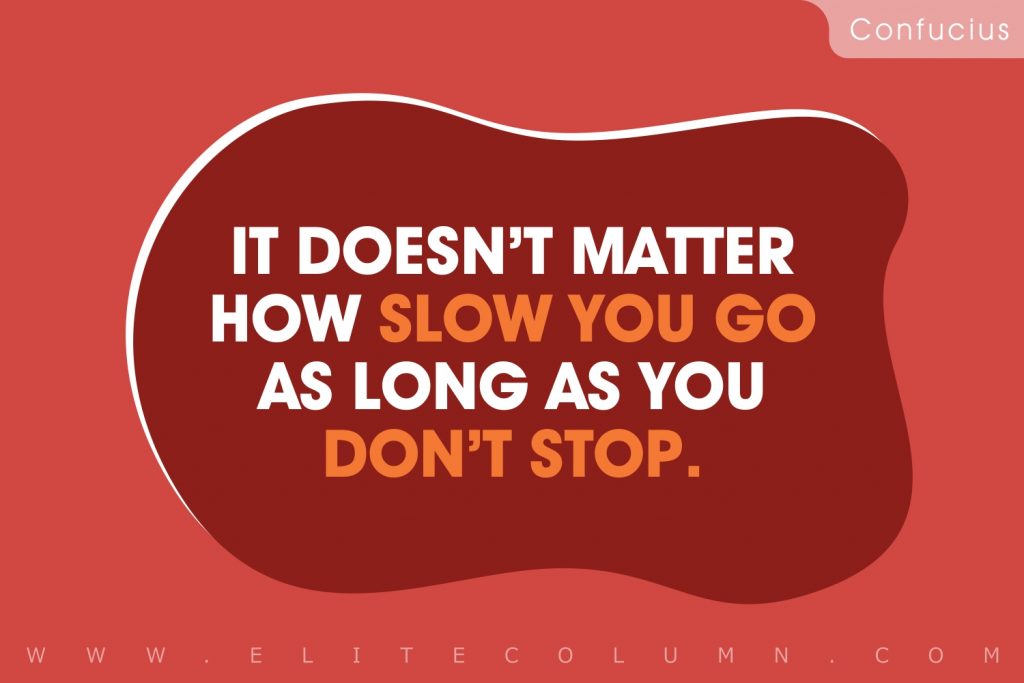 19. "It doesn't matter how slow you go as long as you don't stop." – Confucius
20. "I'm not going to continue knocking that old door that doesn't open for me. I'm going to create my own door and walk through that." – Ava DuVernay
21. "It is during our darkest moments that we must focus to see the light." – Aristotle
22. "Not having the best situation, but seeing the best in your situation is the key to happiness." – Marie Forleo
23. "Weaknesses are just strengths in the wrong environment." – Marianne Cantwell
24. "Just don't give up trying to do what you really want to do. Where there is love and inspiration, I don't think you can go wrong." – Ella Fitzgerald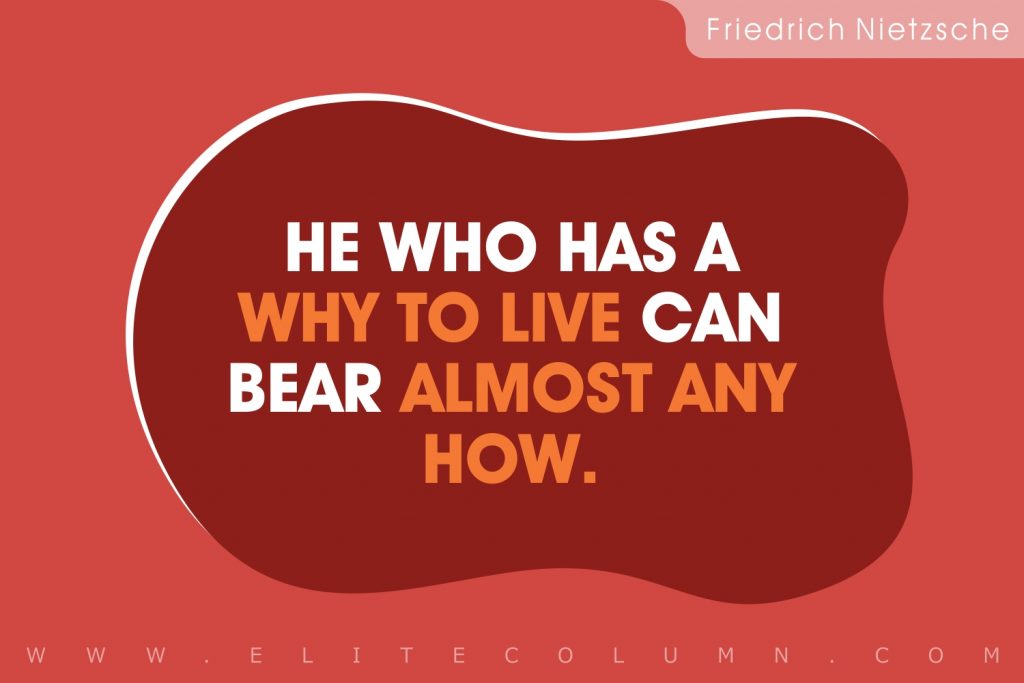 25. "He who has a why to live can bear almost any how." – Friedrich Nietzsche
26. "In a gentle way, you can shake the world." – Mahatma Gandhi
27. "Learning how to be still, to really be still and let life happen that stillness becomes a radiance." – Morgan Freeman
28. "All you need is the plan, the road map, and the courage to press on to your destination." – Earl Nightingale
29. "I care about decency and humanity and kindness. Kindness today is an act of rebellion." – Pink
30. "If you have good thoughts they will shine out of your face like sunbeams and you will always look lovely." – Roald Dahl
See also:
Hard Times Quotes | Disappointment Quotes | Determination Quotes | Tough Times Quotes | Hilarious Quotes | Moving On Quotes | Meditation Quotes | Uplifting Quotes | Self Love Quotes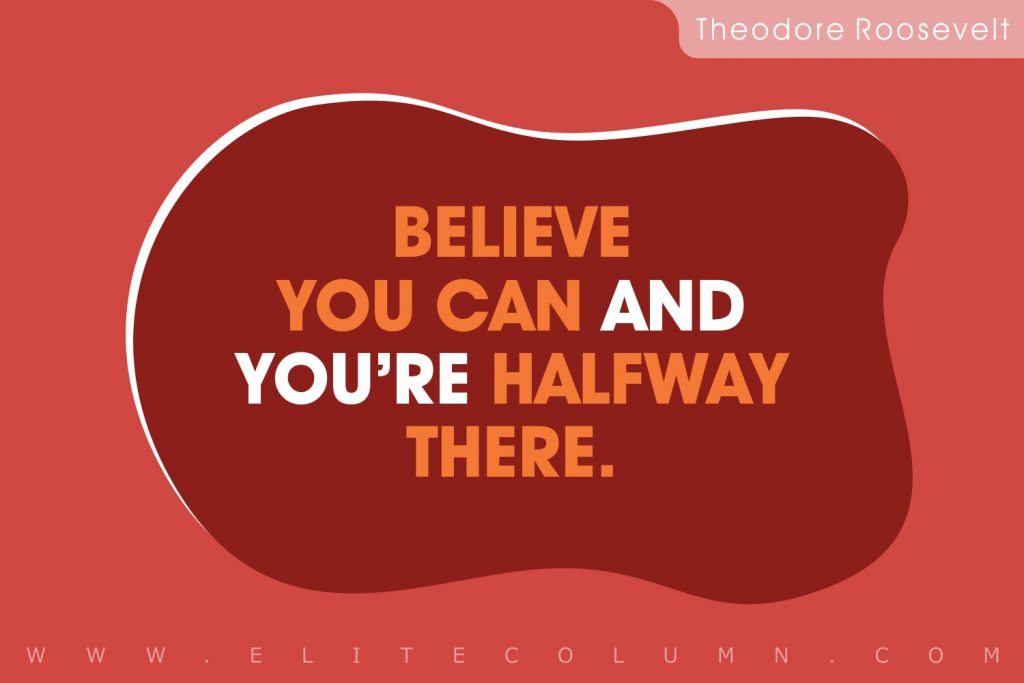 31. "Believe you can and you're halfway there." – Theodore Roosevelt
32. "We must let go of the life we have planned, so as to accept the one that is waiting for us." – Joseph Campbell
33. "Find out who you are and be that person. That's what your soul was put on this earth to be. Find that truth, live that truth, and everything else will come." – Ellen DeGeneres
34. "Real change, enduring change, happens one step at a time." – Ruth Bader Ginsburg
35. "Wake up determined, go to bed satisfied." – Dwayne
36. "Nobody built like you, you design yourself." – Jay-Z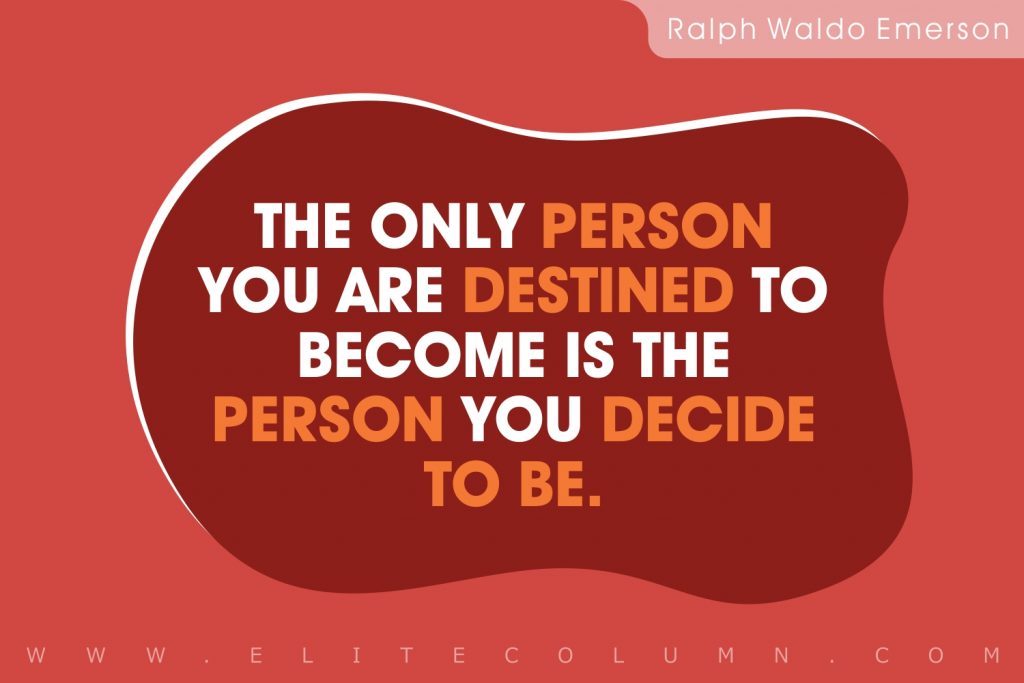 37. "The only person you are destined to become is the person you decide to be." – Ralph Waldo Emerson
38. "Life is like riding a bicycle. To keep your balance, you must keep moving." – Albert Einstein
39. "Don't try to lessen yourself for the world; let the world catch up to you." – Beyoncé
40. "Faith is love taking the form of aspiration." – William Ellery Channing
41. "Do not allow people to dim your shine because they are blinded. Tell them to put some sunglasses on." – Lady Gaga
42. "Nothing is impossible. The word itself says 'I'm possible!'" – Audrey Hepburn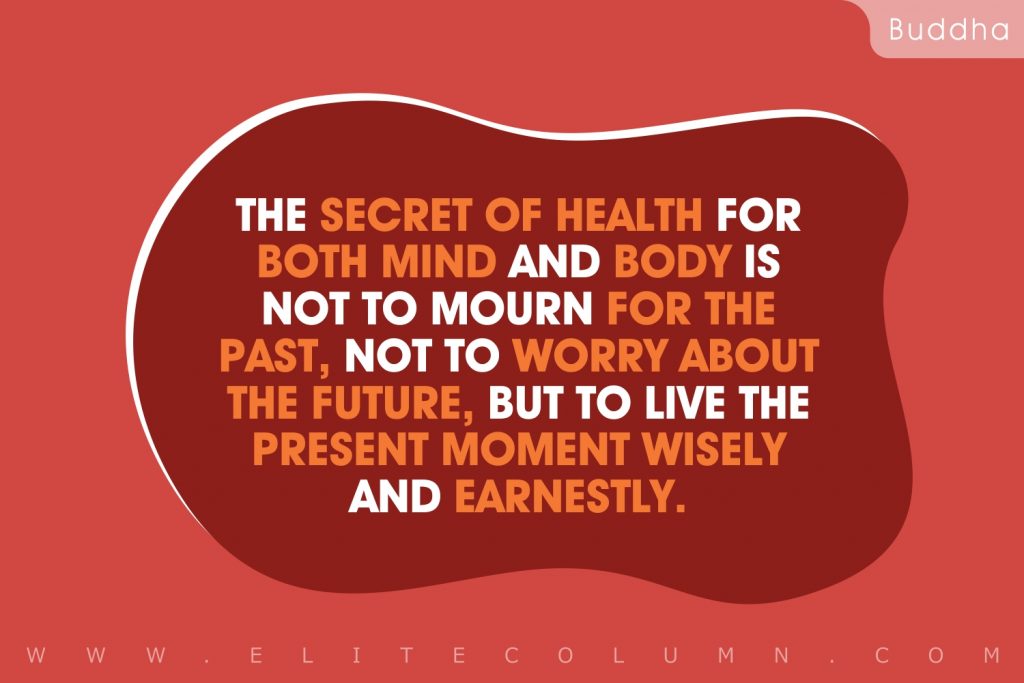 43. "The secret of health for both mind and body is not to mourn for the past, not to worry about the future, but to live the present moment wisely and earnestly." – Buddha
44. "No matter what people tell you, words and ideas can change the world." – Robin Williams  
45. "Silence is the last thing the world will ever hear from me." – Marlee Matlin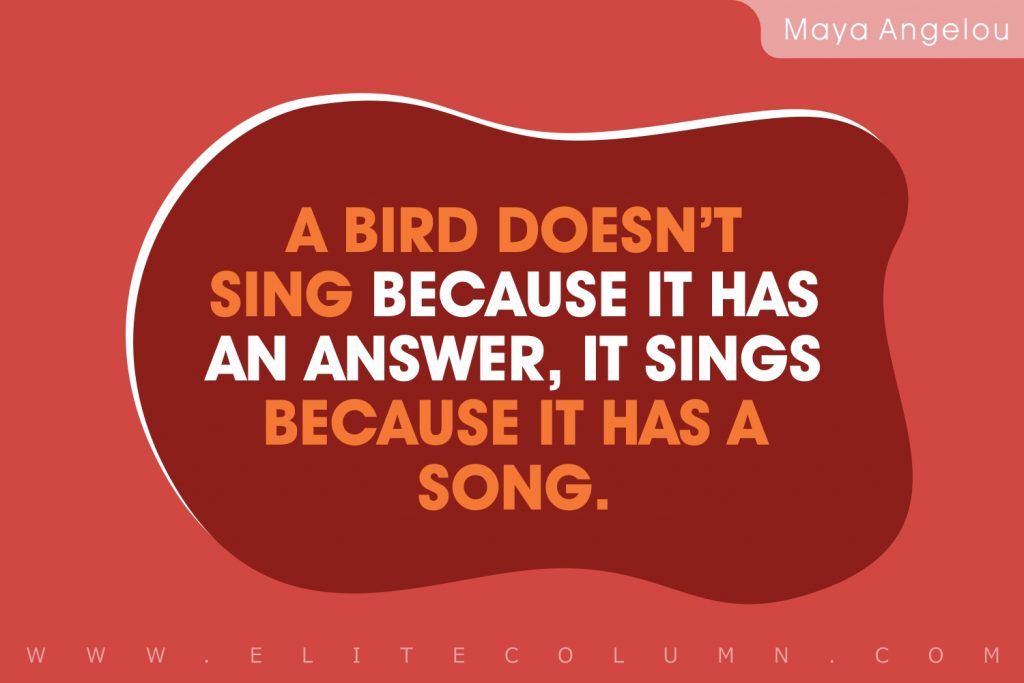 46. "A bird doesn't sing because it has an answer, it sings because it has a song." – Maya Angelou
47. "Try to be a rainbow in someone's cloud." – Maya Angelou
48. "Live your beliefs and you can turn the world around." – Henry David Thoreau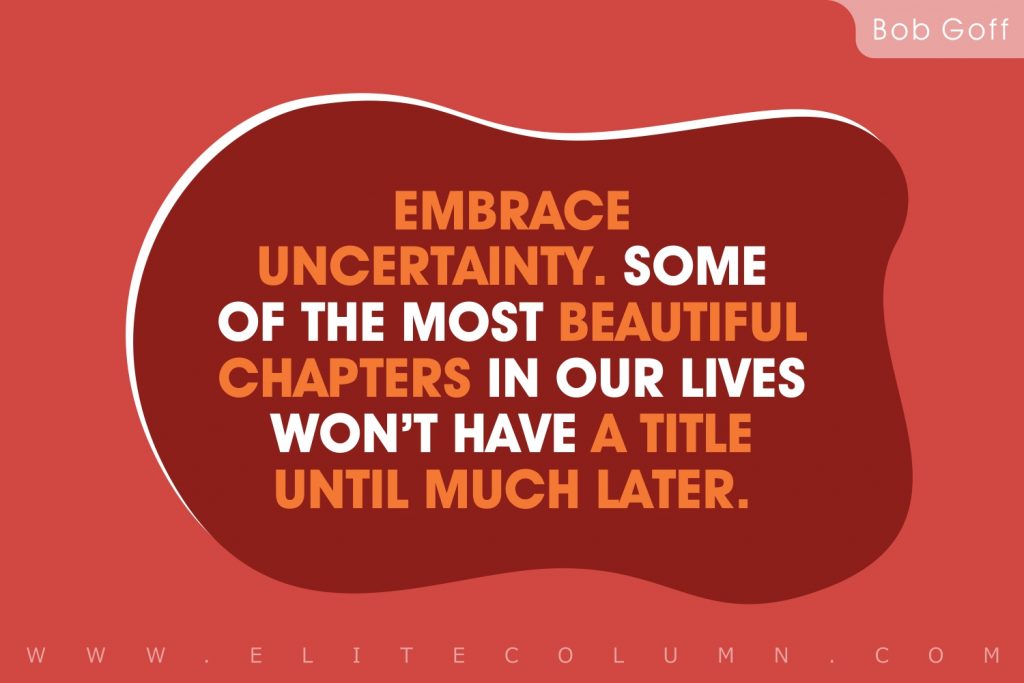 49. "Embrace uncertainty. Some of the most beautiful chapters in our lives won't have a title until much later." – Bob Goff
50. "Try to be a rainbow in someone's cloud." – Maya Angelou
Thanks for checking out the best Encouraging Quotes. Feel free to share the quotes with your friends. Leave a comment below and which are your favourite Encouraging Quotes ?
See also:
Hate Quotes | Adventure Quotes | Book Quotes | Sports Quotes | Change Quotes | Best Friend Quotes | Opportunity Quotes | Friendship Quotes
You can find us at – Facebook | Instagram | LinkedIn | Pinterest | Twitter