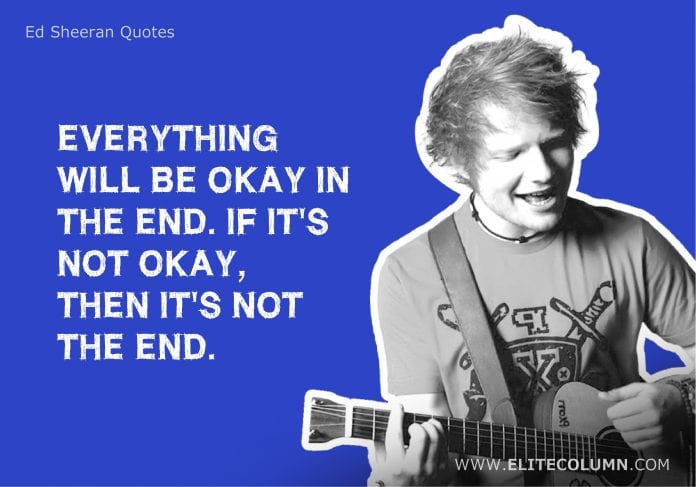 If there is one artiste who can be anticipated to reach the zenith of world-wide fame and recognition on the lines of Enrique Iglesias, Lady Ga Ga and the likes, it has to be none other than Ed Sheeran. Since the time he debuted on the music scene in England in 2011 with his album "+" Plus, he has been certified seven times platinum in UK. He is a classic story teller and through his songs and music he weaves unique stories which instantly creates a "connect" with his audience. Ed Sheeran quotes will make you bold and fearless.
25 Motivational Ed Sheeran Quotes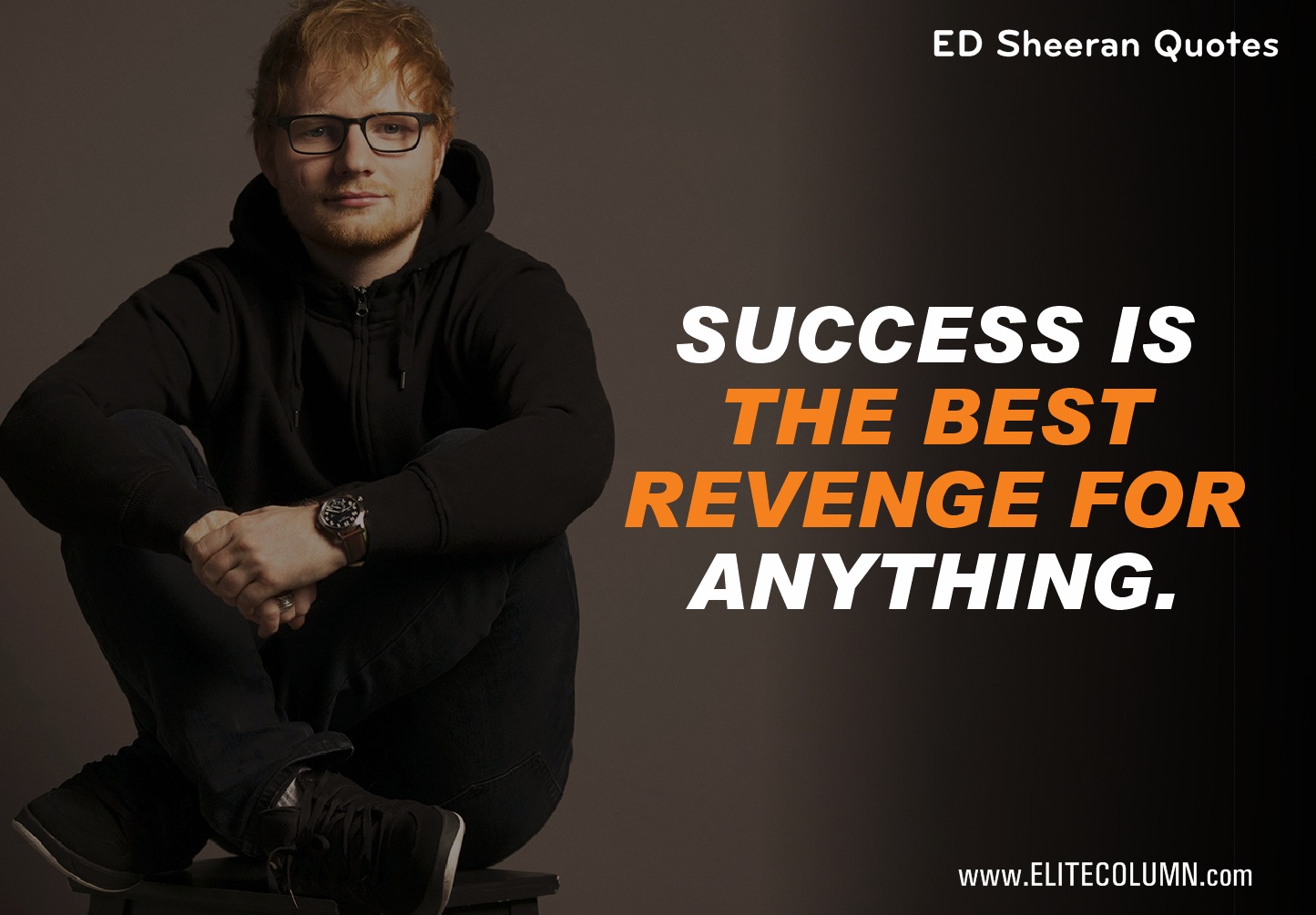 "Success is the best revenge for anything." – Ed Sheeran
2. "Music is a powerful tool in galvanizing people around an issue. There's no better way to get your point across than to put it in a beautiful song." – Ed Sheeran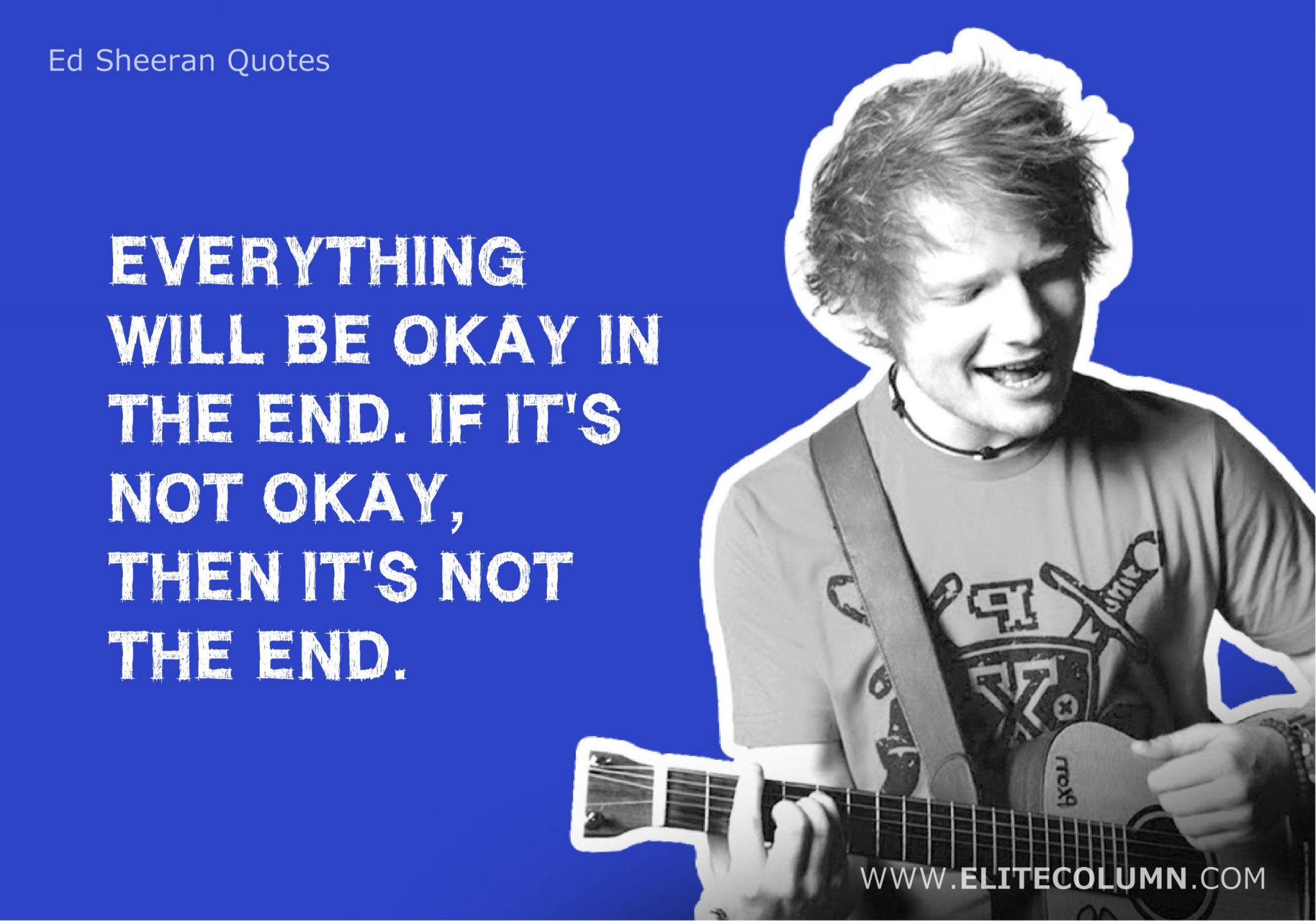 3. "Everything will be okay in the end. If it's not okay, then it's not the end." – Ed Sheeran
4. "Do what you love, work as hard as you can, and make people happy." – Ed Sheeran
5. "The main thing that you have to remember on this journey is, just be nice to everyone and always smile." – Ed Sheeran
6. "Pain is only relevant if it still hurts." – Ed Sheeran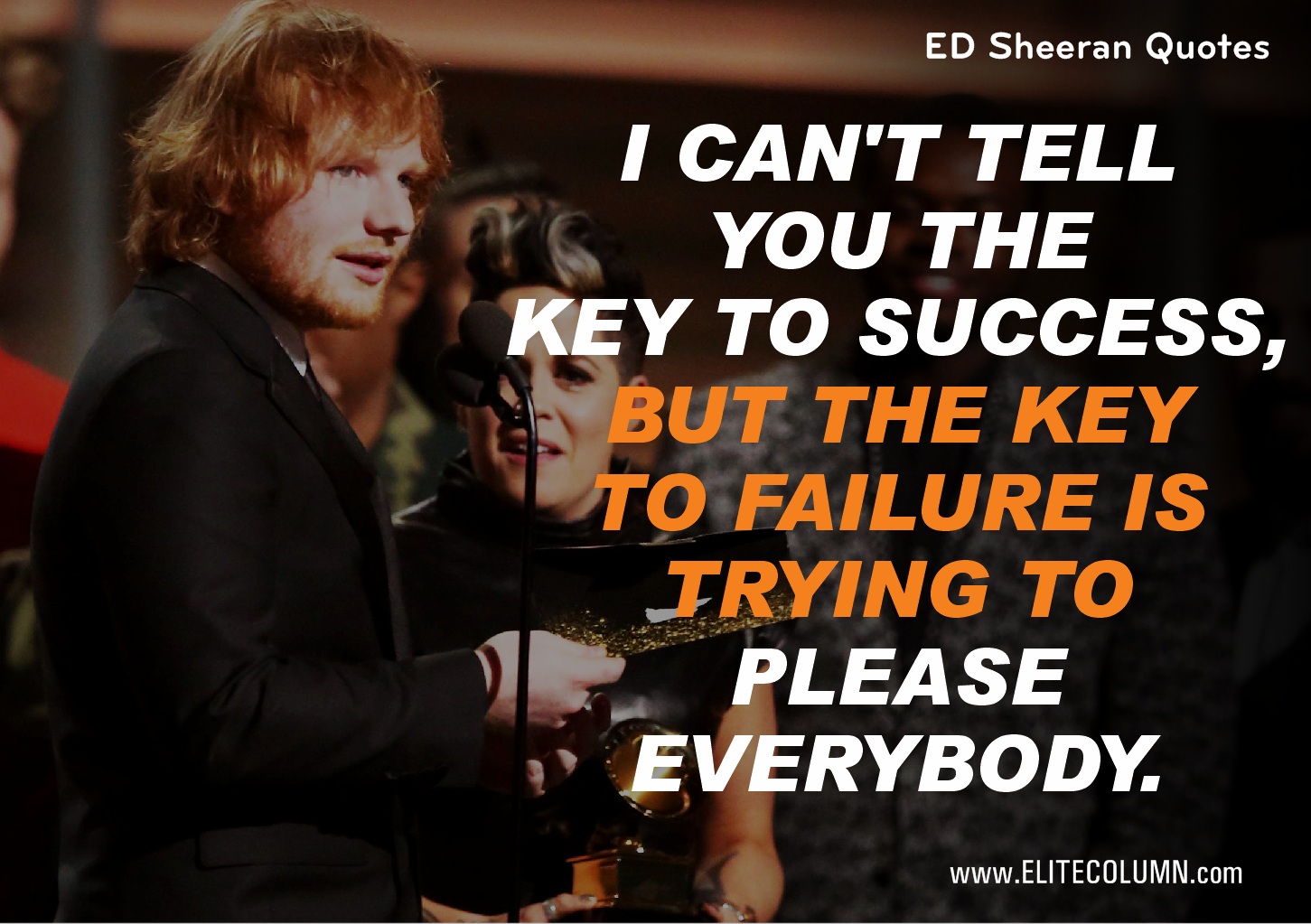 7. "I can't tell you the key to success, but the key to failure is trying to please everybody." – Ed Sheeran
8. "What didn't kill me, it didn't make me stronger at all." – Ed Sheeran
9. "It's alright to cry, tears remind you you're alive." – Ed Sheeran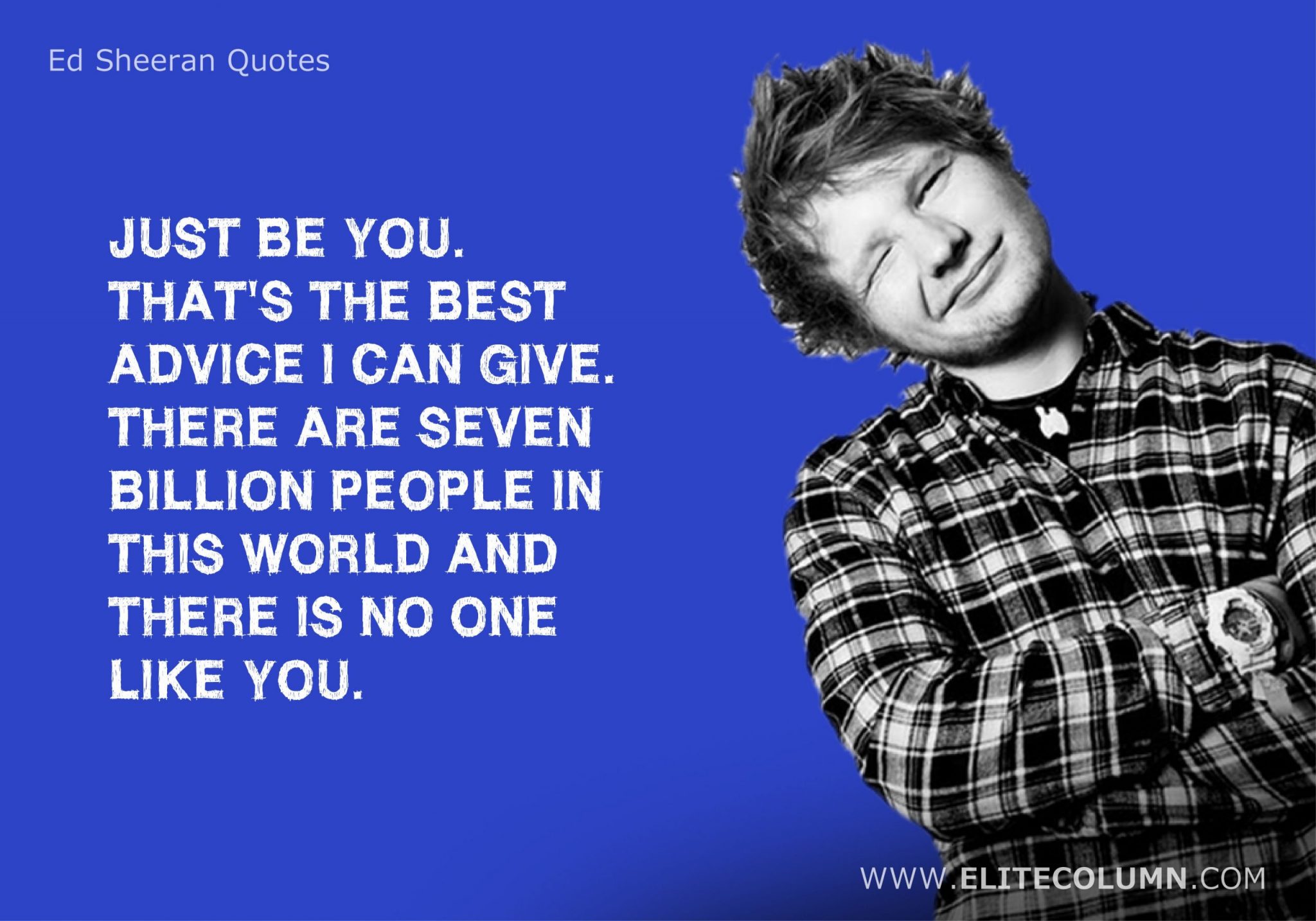 10. "Just be you. That's the best advice I can give. There are seven billion people in this world and there is no one like you." – Ed Sheeran
11. "Quirks might seem weird when you're young, but they make you stand out when you're older and that's important." – Ed Sheeran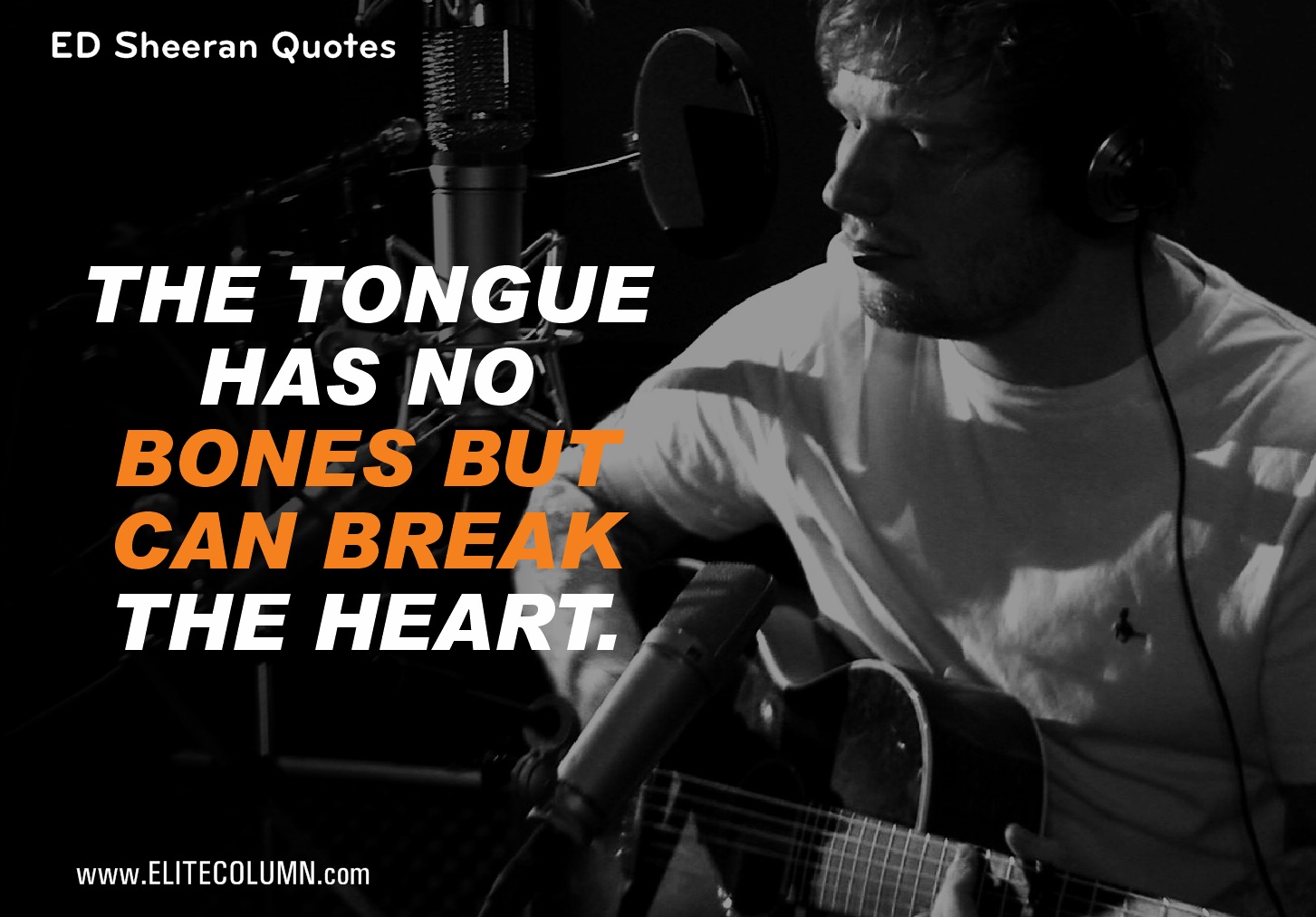 12. "The tongue has no bones but can break the heart." – Ed Sheeran
13. "You start off with a little spark, and it's whether or not you nurture that spark. You have to expand it and work on it." – Ed Sheeran
See also:
Tupac Shakur Quotes | Lady Gaga Quotes | Jay Z Quotes | Demi Lovato Quotes | Harry Styles Quotes | Chester Bennington Quotes | Beyonce Quotes | Katy Perry Quotes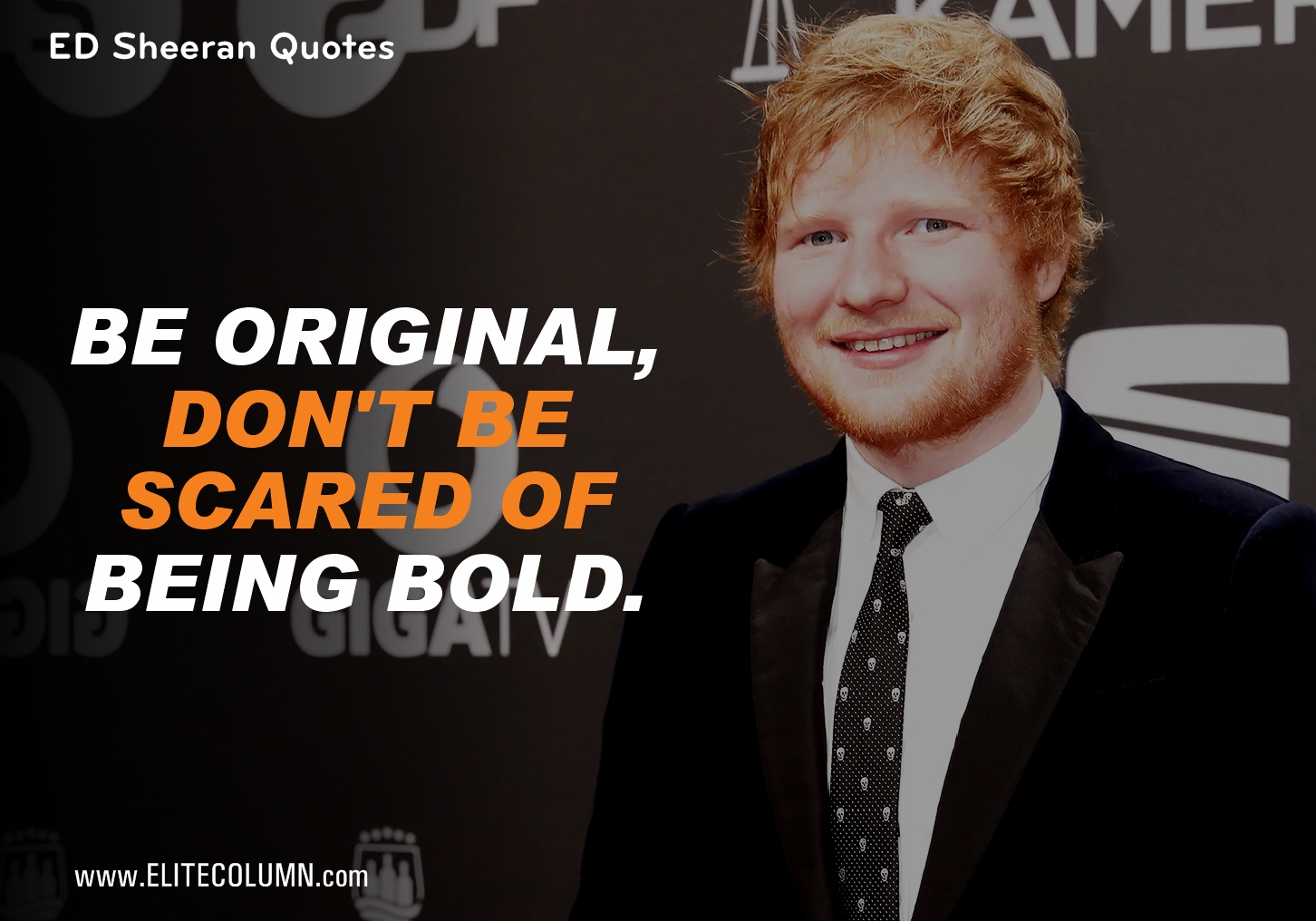 14. "Be original, don't be scared of being bold." – Ed Sheeran
15. "Love can change the world in a moment." – Ed Sheeran
See also:
Ariana Grande Quotes | Madonna Quotes | Bruno Mars Quotes | Kanye West Quotes | Rihanna Quotes | Drake Quotes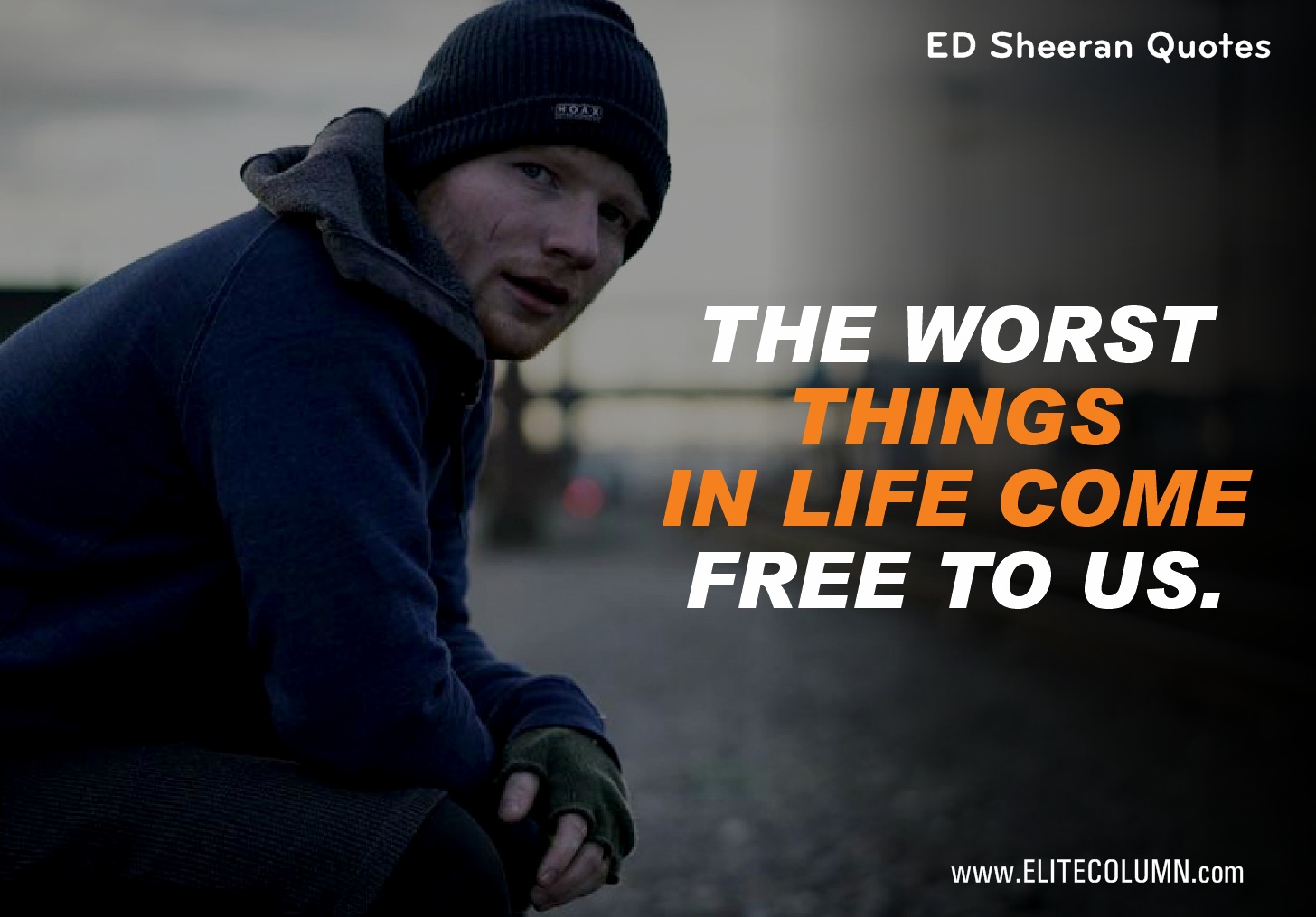 16. "The worst things in life come free to us." – Ed Sheeran
17. "Just remember life is more than fittin' in your jeans. It's love and understanding, positivity." – Ed Sheeran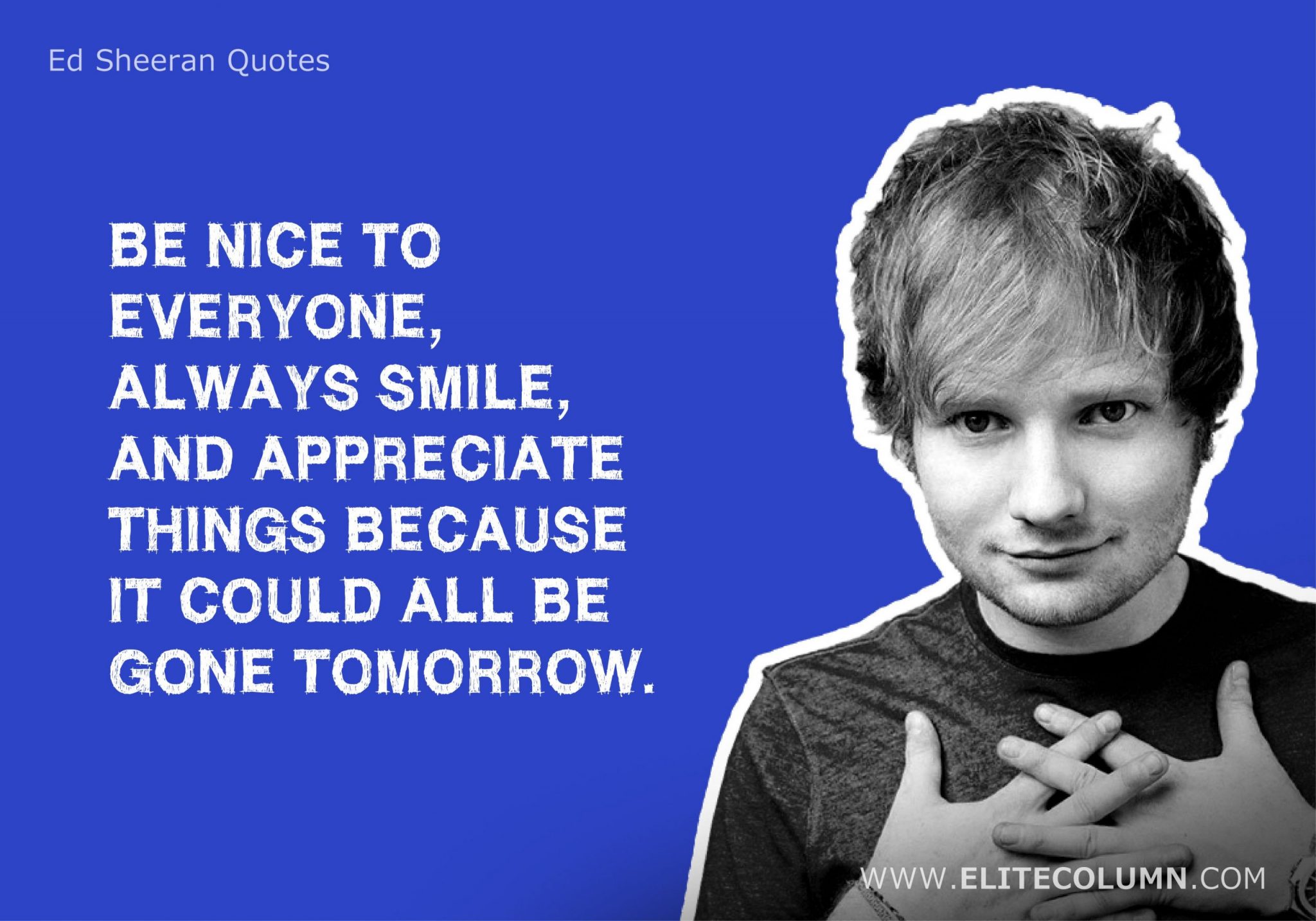 18. "Be nice to everyone, always smile, and appreciate things because it could all be gone tomorrow." – Ed Sheeran
19. "The world may be filled with hate, but keep erasing it now, somehow." – Ed Sheeran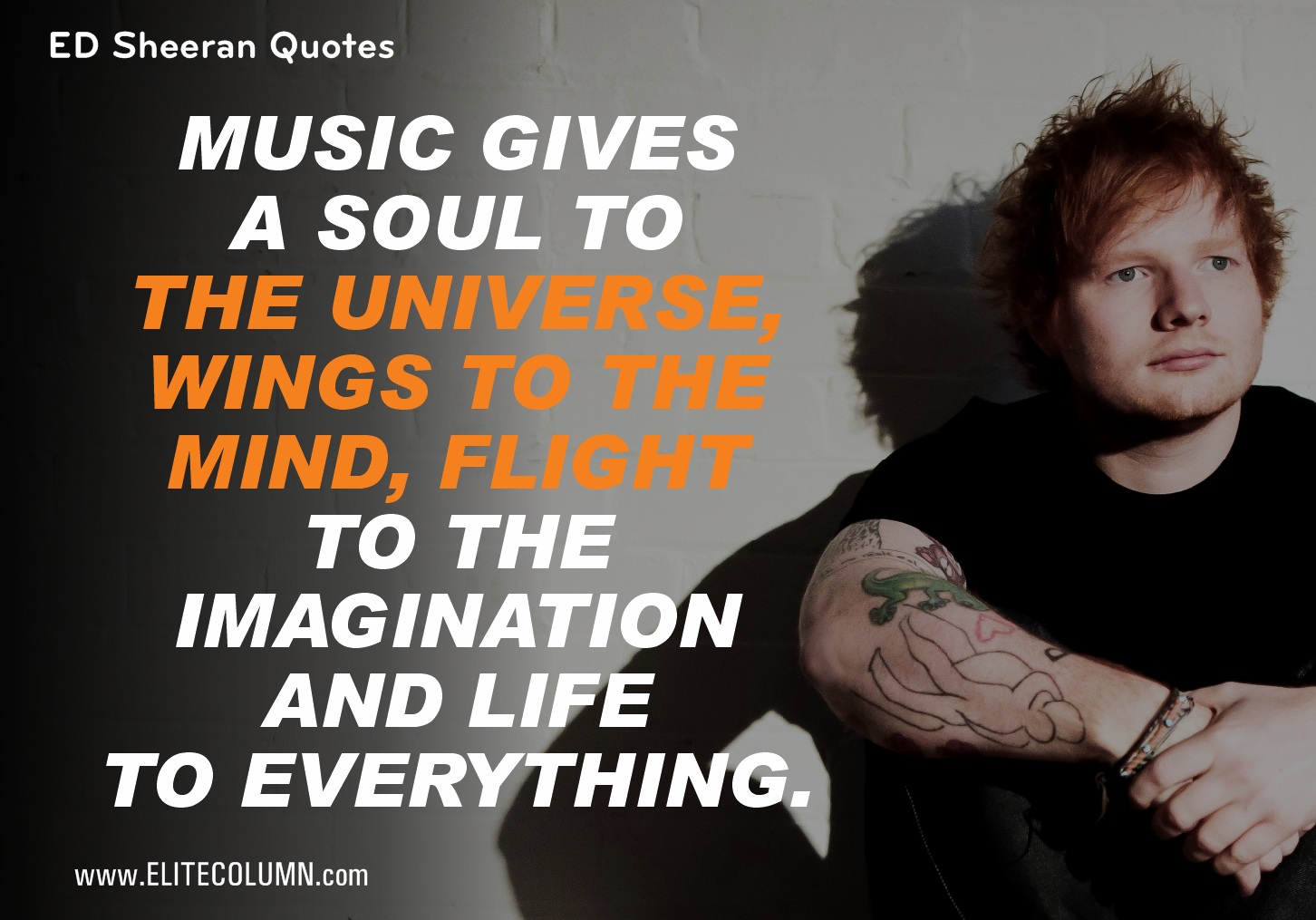 20. "Music gives a soul to the universe, wings to the mind, flight to the imagination and life to everything." – Ed Sheeran
21. "You want to make sure that someone is there for you when you really need them, and not just there for you for the good times." – Ed Sheeran
22. "Someone told me, 'Always say what's on your mind' And I am only being honest with you, I get lonely and make mistakes from time to time." – Ed Sheeran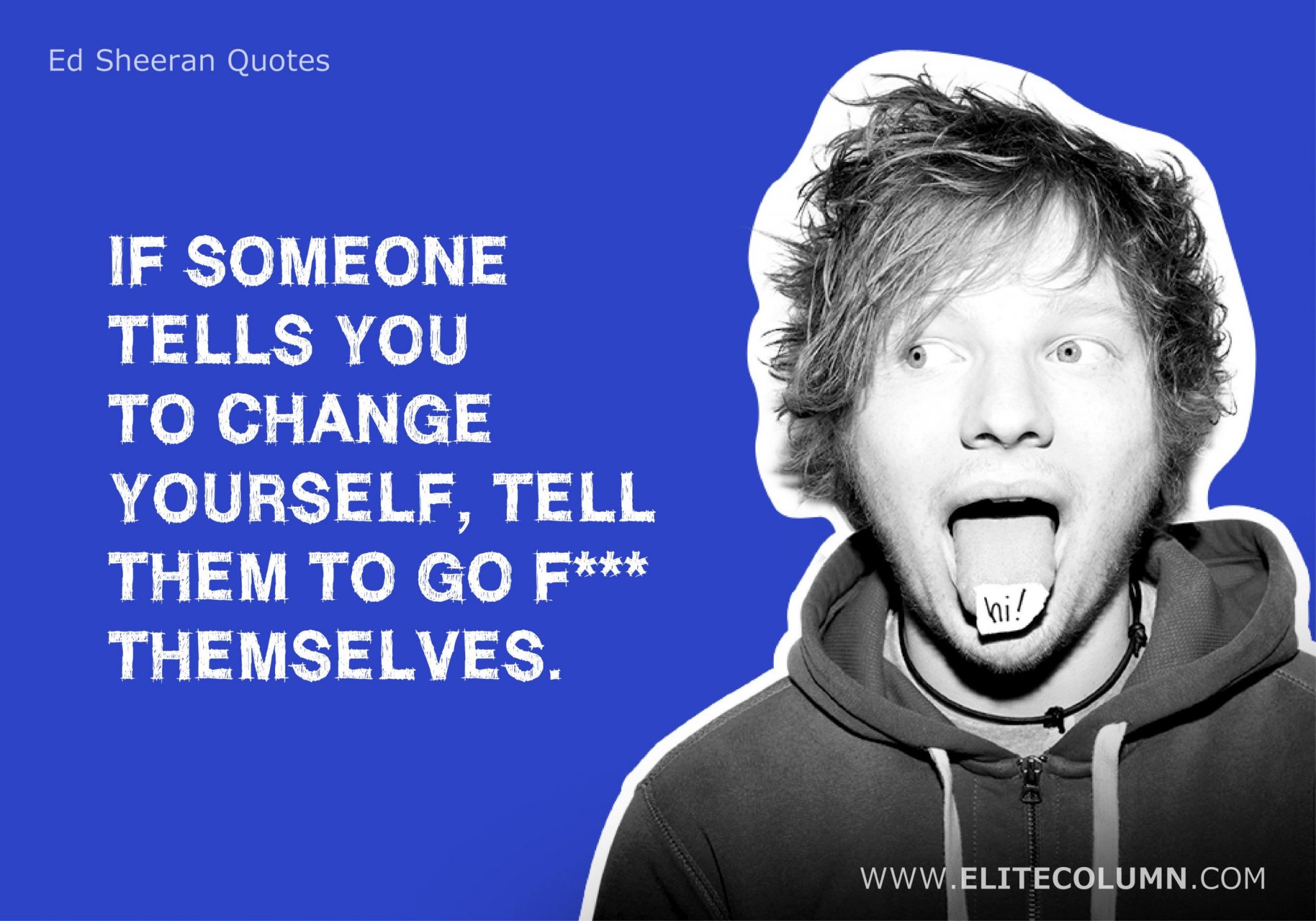 23. "If someone tells you to change yourself, tell them to go f**k themselves." – Ed Sheeran
24. "Negativity isn't the way to go. Smile more, eat some chocolate." – Ed Sheeran
25. "No one's perfect. You make mistakes all the time. The key is to learn from them and not make the same mistakes again." – Ed Sheeran
Thanks for checking out the best Ed Sheeran quotes. Feel free to share the quotes with your friends. Leave a comment below and which are your favorite Ed Sheeran quotes ?
See also:
Taylor Swift Quotes | Eminem Quotes | Michael Jackson Quotes | Nicki Minaj Quotes | Justin Bieber Quotes
You can find us at – Facebook | Instagram | LinkedIn | Pinterest | Twitter