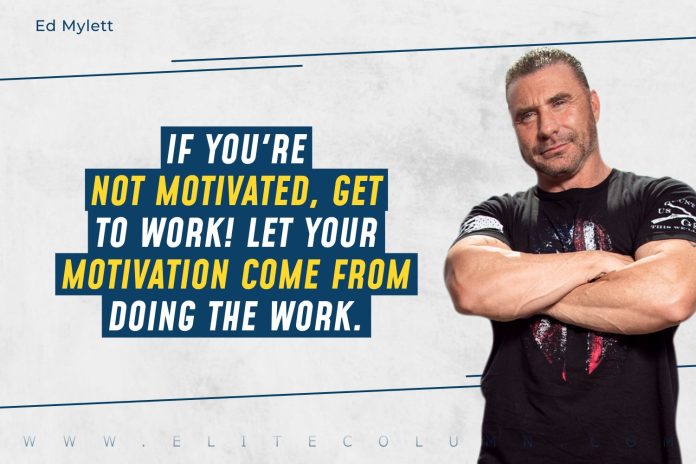 Check out 50 The Ed Mylett Quotes today.
50 Best Ed Mylett Quotes
1. "What you envision in your mind, how you see yourself, and how you envision the world around you is of great importance because those things become your focus." – Ed Mylett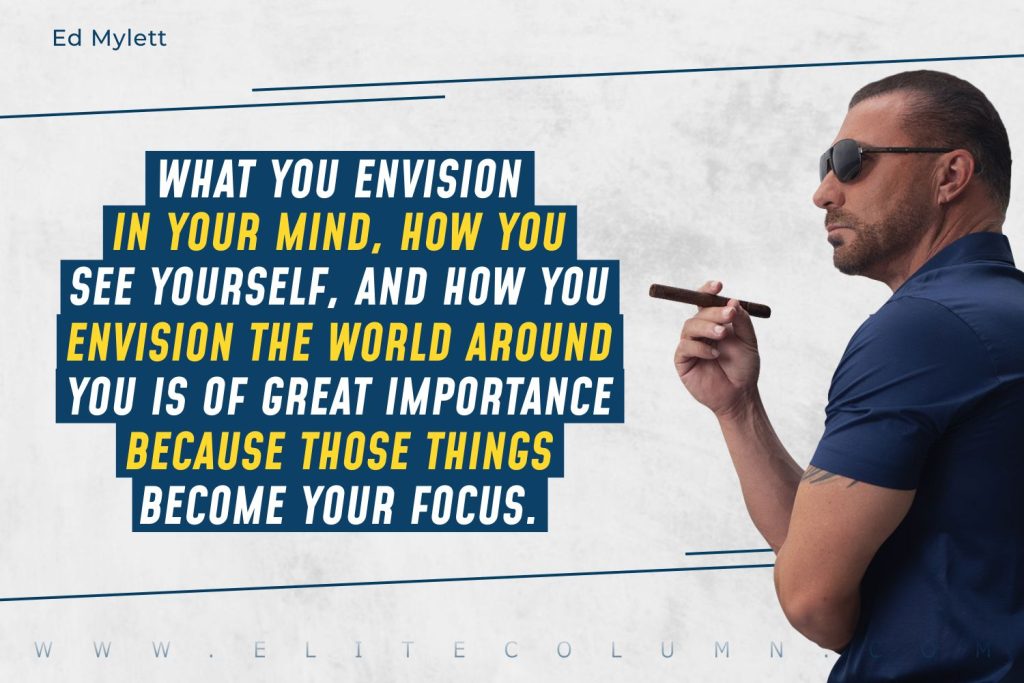 2. "We should always be in the process of changing and becoming the next, best version of ourselves." – Ed Mylett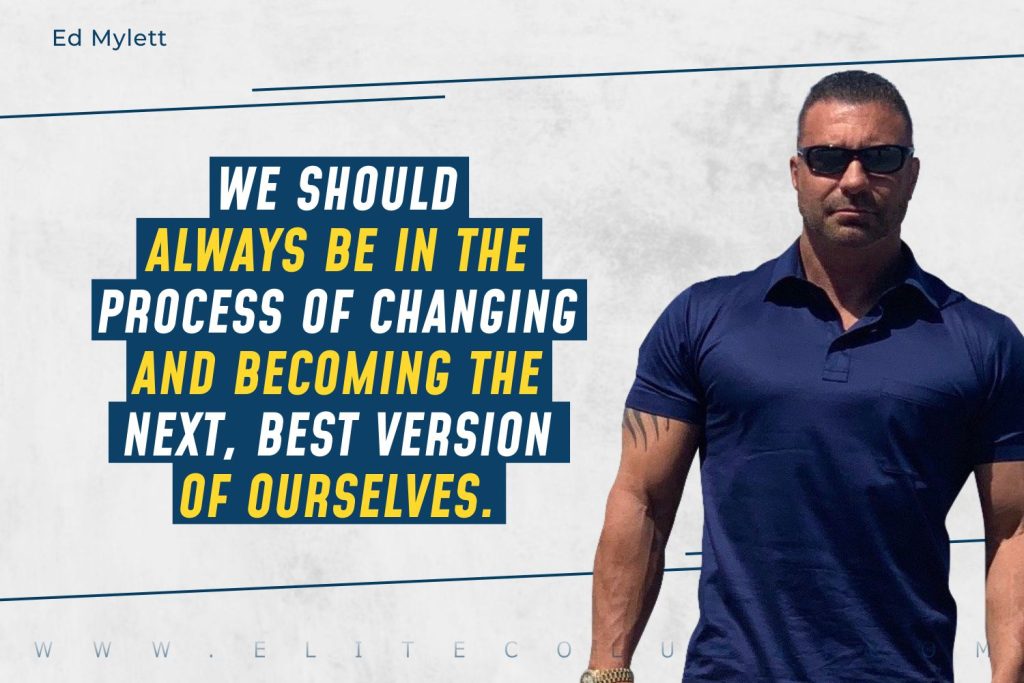 3. "If you're not motivated, get to work! Let your motivation come from doing the work." – Ed Mylett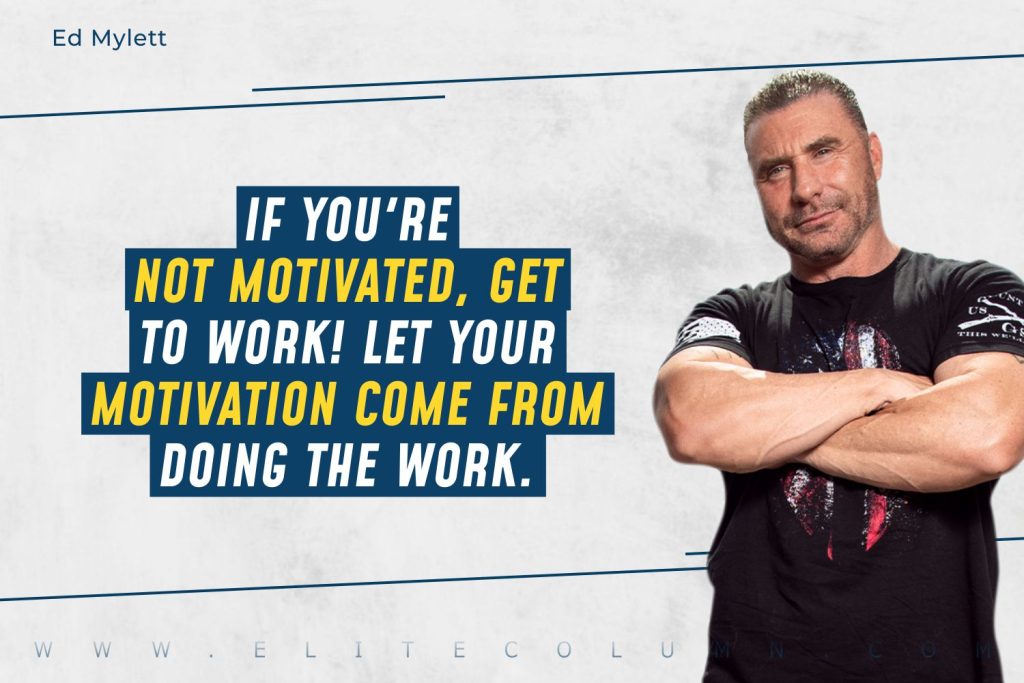 4. "You only get from life what you will tolerate." – Ed Mylett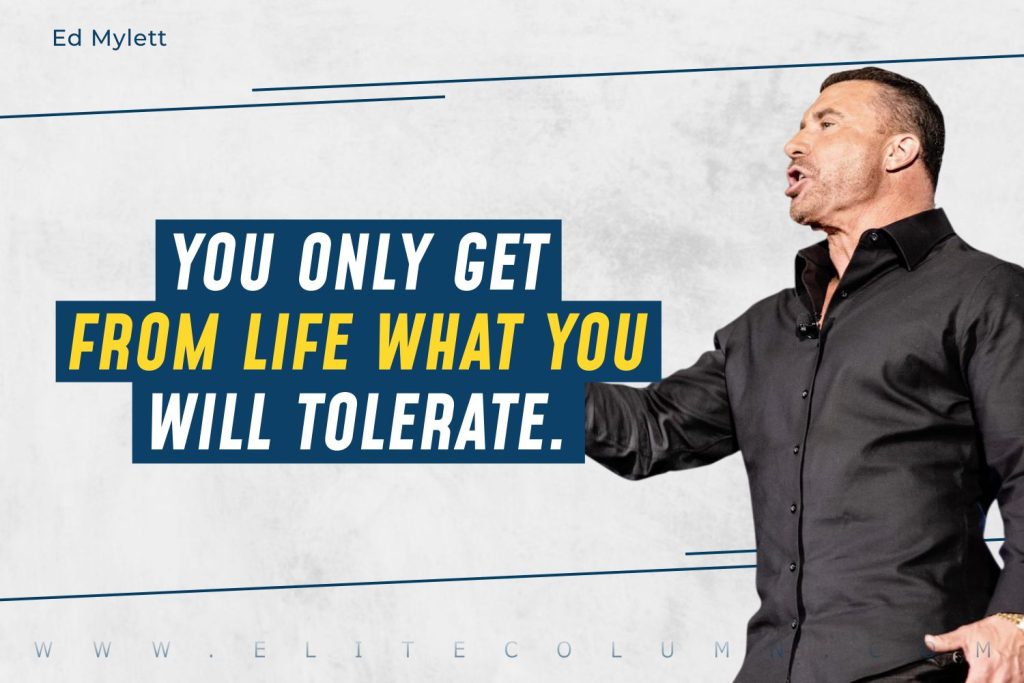 5. "It's not good enough to say you think the right things. You need to say and express it." – Ed Mylett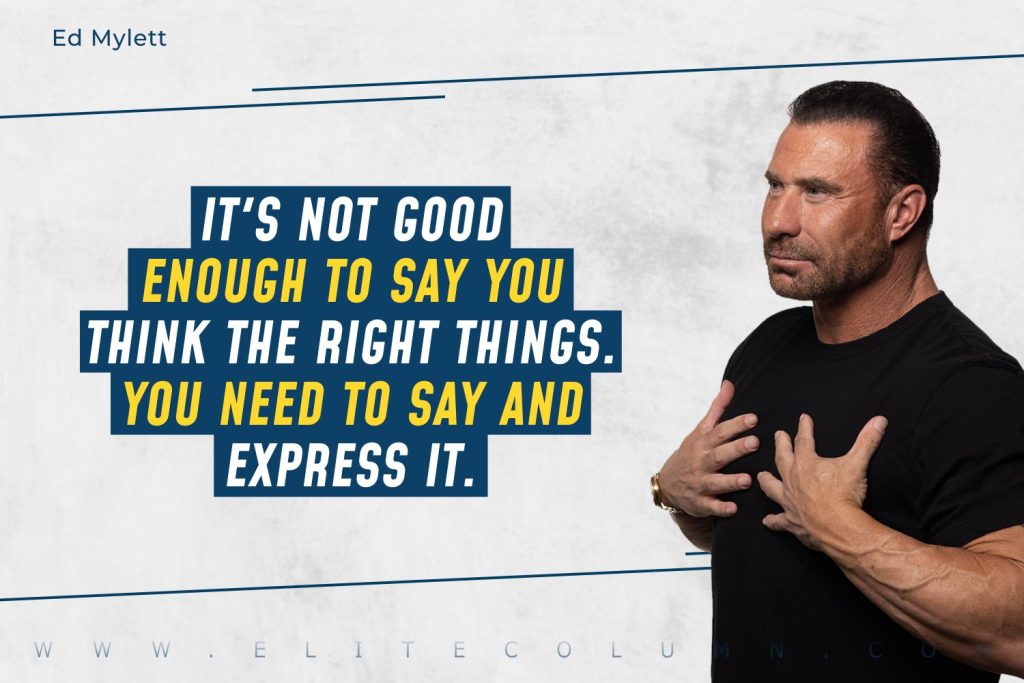 6. "You can't transfer to me that which you do not feel yourself." – Ed Mylett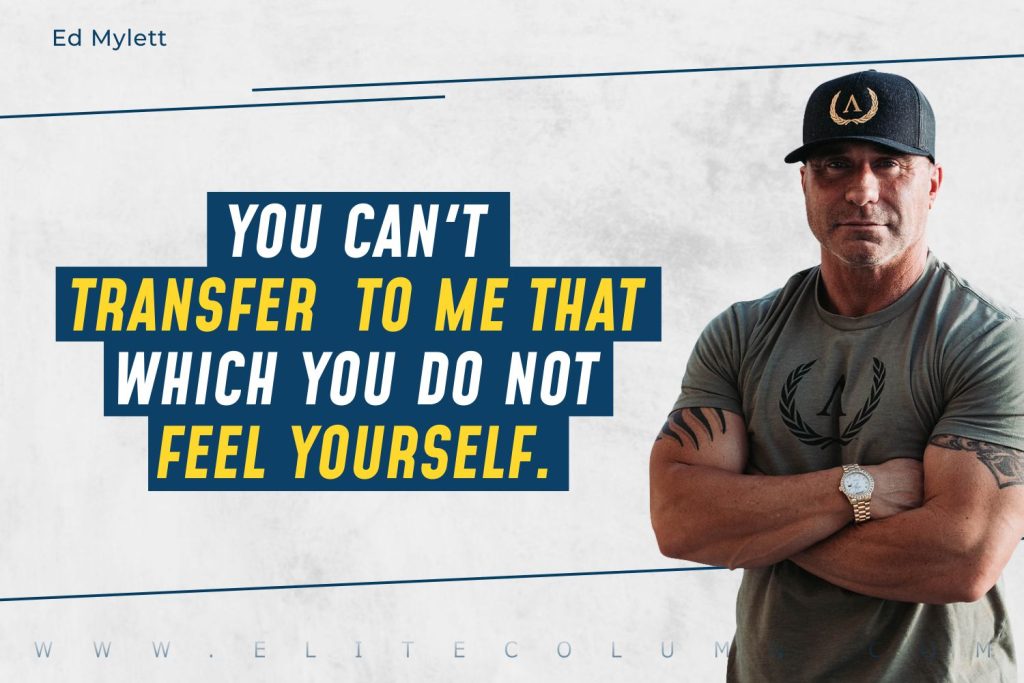 7. "You want to do something for your self-esteem? Start doing things no freaking crazy person would." – Ed Mylett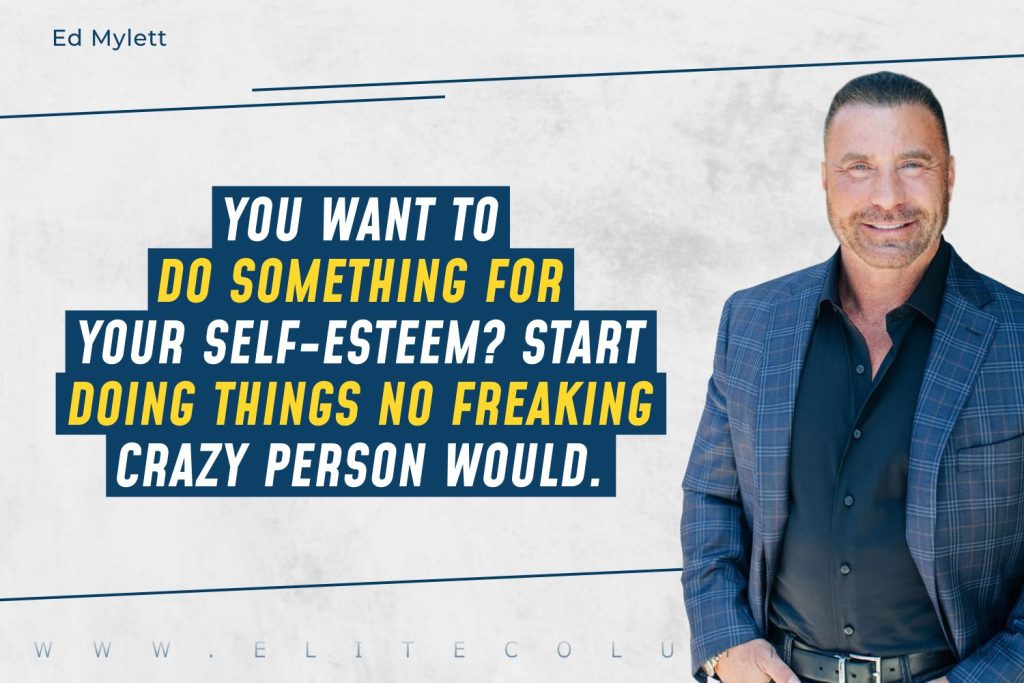 8. "I'm not a 'self-made millionaire'. I'm a team-made millionaire. Other people helped me get there. Nobody does anything great alone." – Ed Mylett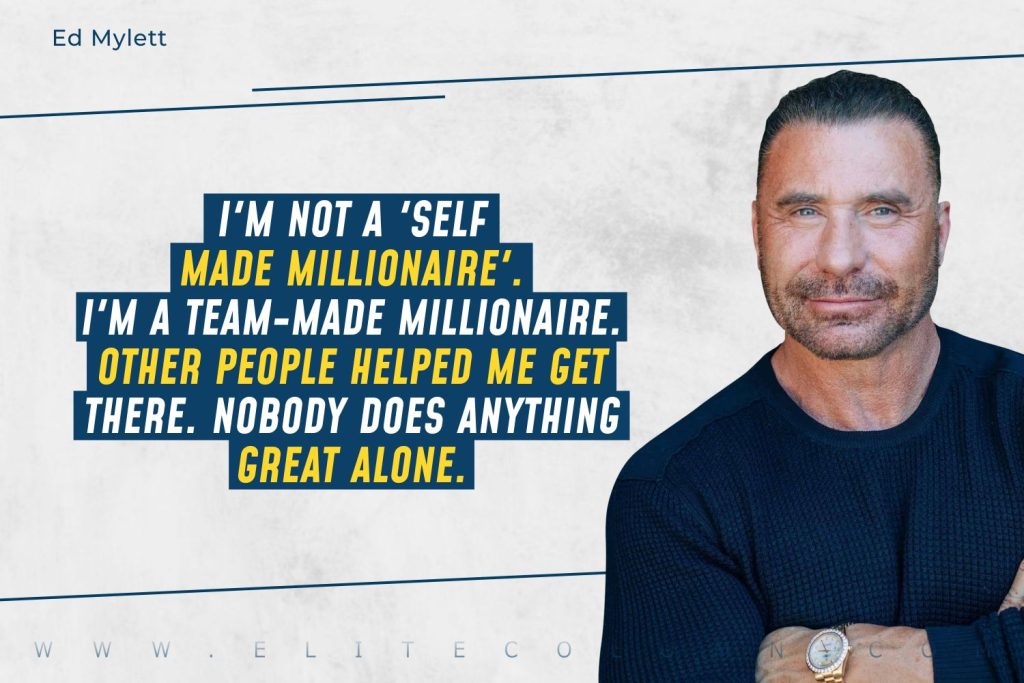 9. "Winning in life goes to those with the best work ethic and the most information." – Ed Mylett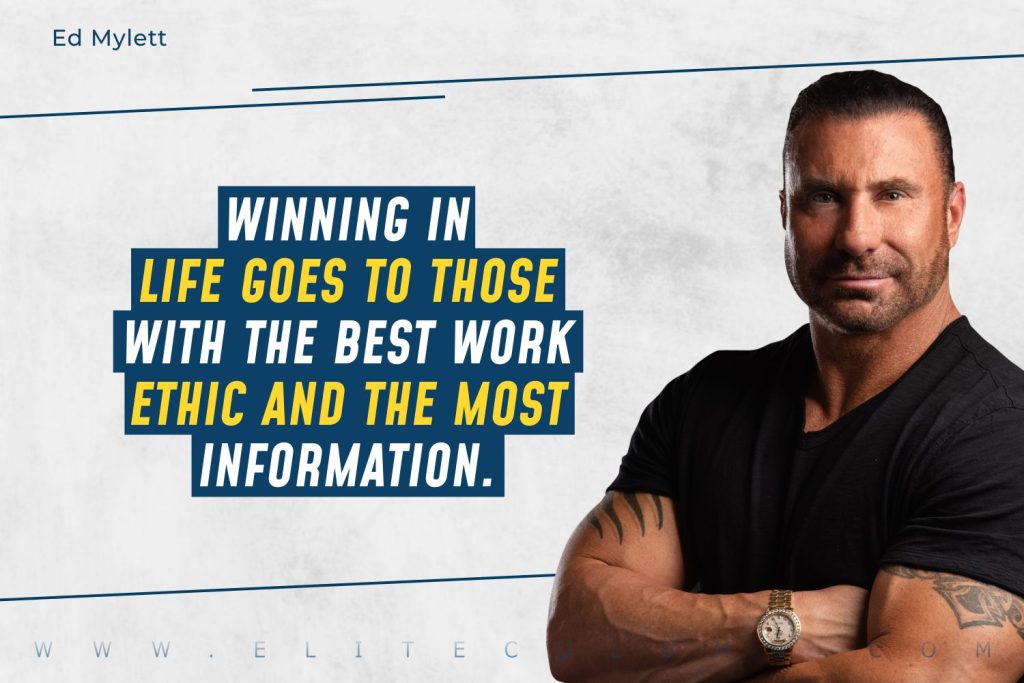 10. "The number one addiction in the world today is the addiction to other people's approval." – Ed Mylett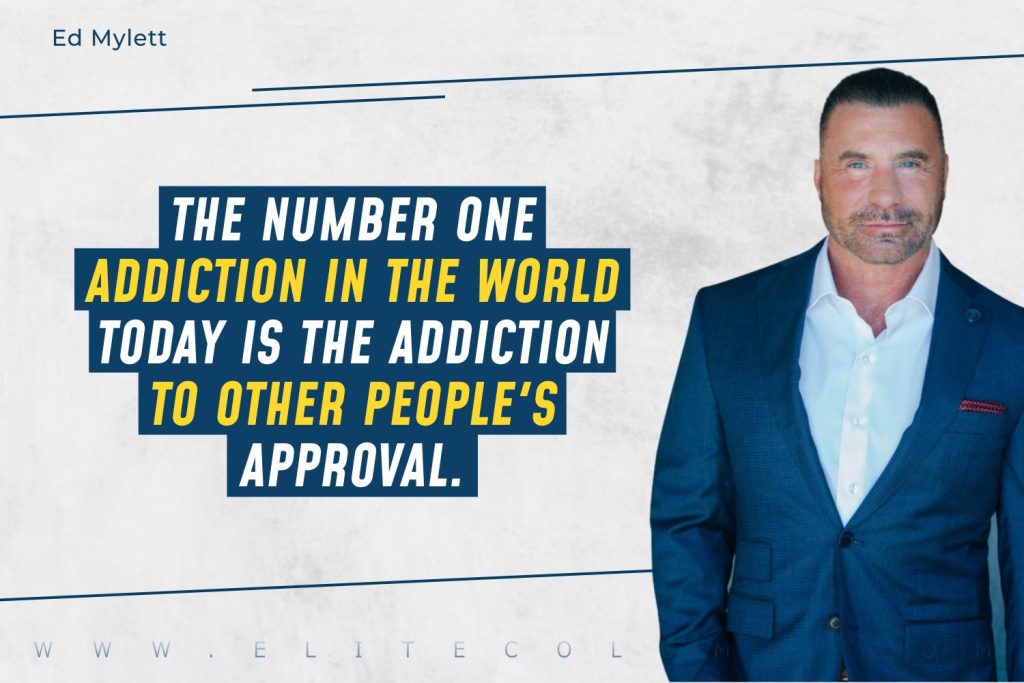 11. "Remember, the quality of your life is equal to the quality of the questions you ask yourself." – Ed Mylett
12. "You can't be grateful and be a victim at the same time. Stop playing the blame game." – Ed Mylett
13. "Success is inside it comes from you." – Ed Mylett
14. "The reason so many people do not achieve their goals is because they did not get specific and clear." – Ed Mylett
15. "I urge you to take an inventory of what your current habits and rituals are and begin taking steps immediately to control them." – Ed Mylett
16. "Your obsessions become your possessions." – Ed Mylett
17. "Sustainable success is not built overnight. Real success is the result of consistent, sustained effort." – Ed Mylett
18. "The truth is, if you are not putting in the time, effort and energy every single day, someone else is." – Ed Mylett
19. "If you have truly committed to your dreams, there is no obstacle too big." – Ed Mylett
20. "Make decisions, set standards and take actions that will get you closer to becoming the best version of you and the person you were born to be." – Ed Mylett
21. "Now is the time to become the person you were destined to be. The ultimate #MaxOut version of you." – Ed Mylett
22. "You must become your own biggest fan and stop being your own worst critic. Life really is too short to be at war with yourself." – Ed Mylett
23. "The difference between winning and losing is so small, it's almost too scary to talk about." – Ed Mylett
24. "Nobody is a part of your life by mistake. Everybody that enters our lives can teach us something as long as we are looking for the lesson." – Ed Mylett
25. "Life is beautiful. Life is precious. Life is short. Spend it in peace and not at war with yourself." – Ed Mylett
26. "Being a perfectionist slows us down. It's the greatest hindrance to actually doing anything great in your life." – Ed Mylett
27. "Do not misread failure. Without failure, there would be no success. You need one to achieve the other." – Ed Mylett
28. "I honestly believe that everything in our lives happens for us and not to us." – Ed Mylett
29. "You have to stop being so generic and unclear about what you want. People who have non-specific goals have close to zero shot at achieving anything worthwhile." – Ed Mylett
30. "I've come to realize that I was born to have peace and happiness and abundance in my life. But first, I had to learn to love myself, to believe in myself, and to cheer for myself." – Ed Mylett
31. "Life's going to give you ultimately what you'll fight for." – Ed Mylett
32. "You don't have to believe everything you think. Not every thought you have is true. Take time to be intentional about your thinking." – Ed Mylett
33. "Doubt is just another form of distraction. Ignore it." – Ed Mylett
34. "Make your dreams big enough that the dreams of others can fit inside of it." – Ed Mylett
35. "Fear blocks us from our gifts. On the other side of fear a gift will be revealed to you." – Ed Mylett
36. "The instant you accept responsibility for everything in your life is the moment you acquire the power to change it." – Ed Mylett
37. "Where you are now in life is the sum of the decisions you've made." – Ed Mylett
38. "The comfortable road will never lead you to the person you are destined to be in your life, never." – Ed Mylett
39. "The thing that's going to kill your dream is the obsession about what other people are going to think about you." – Ed Mylett
40. "What if you started each day asking yourself, what are you happy and excited about what are you proud of? Can you see how empowered you would feel?" – Ed Mylett
41. "Good is the enemy of great." – Ed Mylett
42. "What you allow is what will continue." – Ed Mylett
43. "Strength grows in the moments when you think you can't go on but you keep going anyway." – Ed Mylett
44. "It's what you do when you aren't motivated that determines success or failure." – Ed Mylett
45. "It's important that we celebrate our wins. We celebrate our lives because it causes us to want the next bite. It keeps us hungrier, not the reverse." – Ed Mylett
46. "A real friendship is not about what you can get, but what you can give. Real friendship is about making sacrifices and investing in people to help them improve their lives." – Ed Mylett
47. "When it comes to writing your life, focus on the lead character you. You need to become the new leading character in the script of your life." – Ed Mylett
48. "The difference between a thought and a decision is the immediate action you take." – Ed Mylett
49. "I am chasing a guy. The man I am chasing is the better version of myself, the man I am capable of becoming, the man I was put on this earth to be." – Ed Mylett
50. "Your identity is the thermostat for your life." – Ed Mylett
Thanks for checking out the best Ed Mylett Quotes. Feel free to share the quotes with your friends. Leave a comment below and which are your favourite Ed Mylett Quotes ?
See also:
Bob Proctor Quotes | Carl Jung Quotes | Joe Rogan Quotes | Myles Munroe Quotes | Bob Ross Quotes | Pablo Neruda Quotes | Gordon Ramsay Quotes
| Jhene Aiko Quotes | Epictetus Quotes | Seneca Quotes
You can find us at – Facebook | Instagram | LinkedIn | Pinterest | Twitter