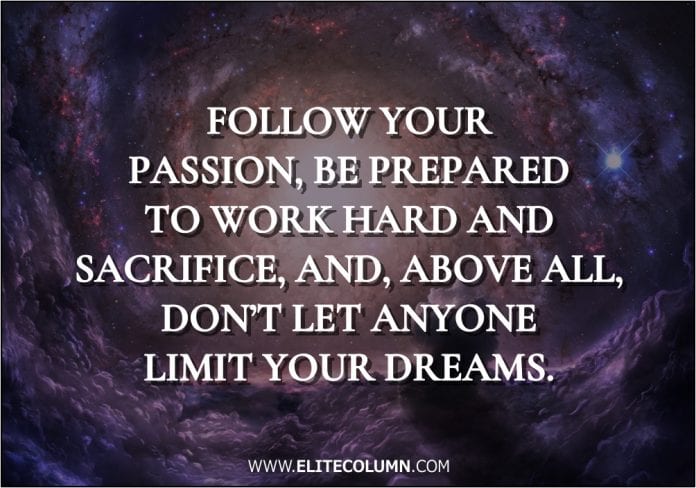 We all have dreams. Maybe yours is to be the best at something in school or at work, at a sport or some other passion. Or to make the trip somewhere in the world that you've been thinking about for years now. Or to improve your financial situation, social skills, find that special someone or to get into great shape. Sometimes it's hard to keep your dream alive. And at other times your dreams can remain just daydreams for far too long. EliteColumn brings you best dream quotes that will certainly help you in achieving your dreams.
51 Motivational Dream Quotes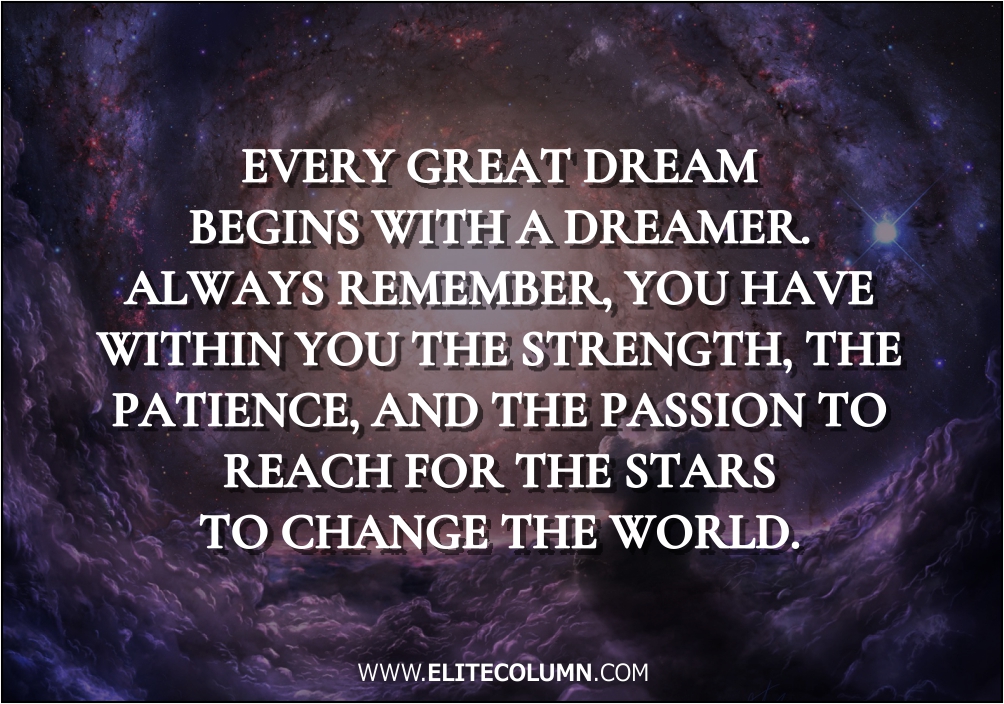 1. "Every great dream begins with a dreamer. Always remember, you have within you the strength, the patience, and the passion to reach for the stars to change the world."
2. "As soon as you start to pursue a dream, your life wakes up and everything has meaning." – Barbara Sher
3. "All our dreams can come true if we have the courage to pursue them." – Walt Disney
4. "You are never too old to set another goal or to dream a new dream." – C.S Lewis
5. "Dream. Believe. Create. Succeed."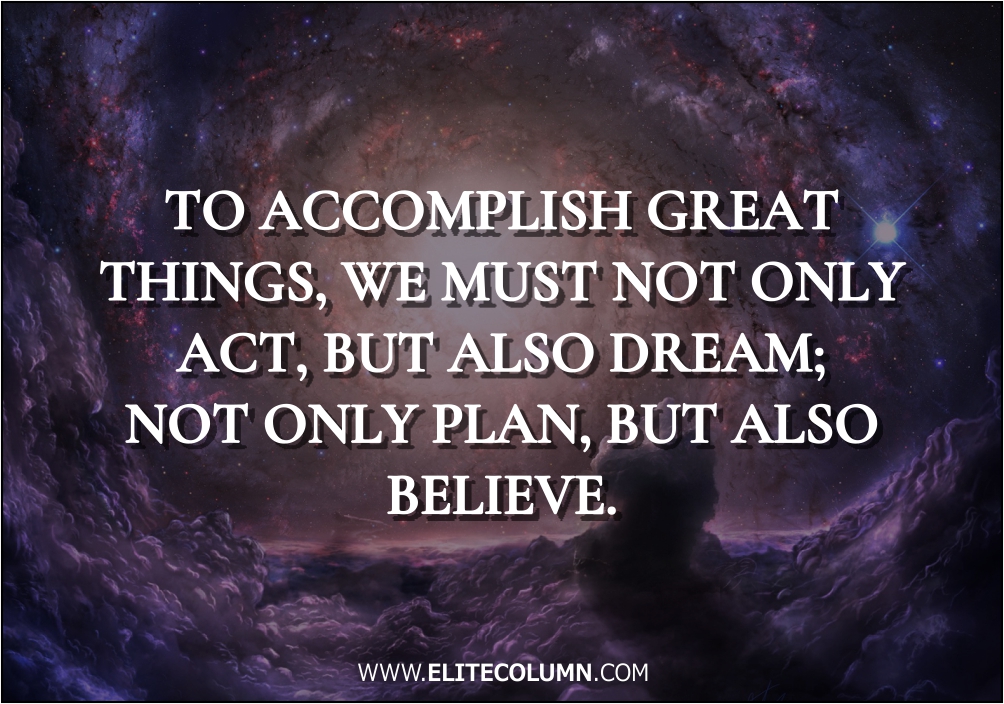 6. "To accomplish great things, we must not only act, but also dream; not only plan, but also believe."
7. "Doing what you believe in, and going after your dreams will only result in success."
8. "Chase after your dreams."
9. "Dreams are extremely important. You can't do it unless you imagine it." – George Lucas
10. "Dreams aren't what you leave behind when morning comes. They are the stuff that fill your every living moment." – David Cuschieri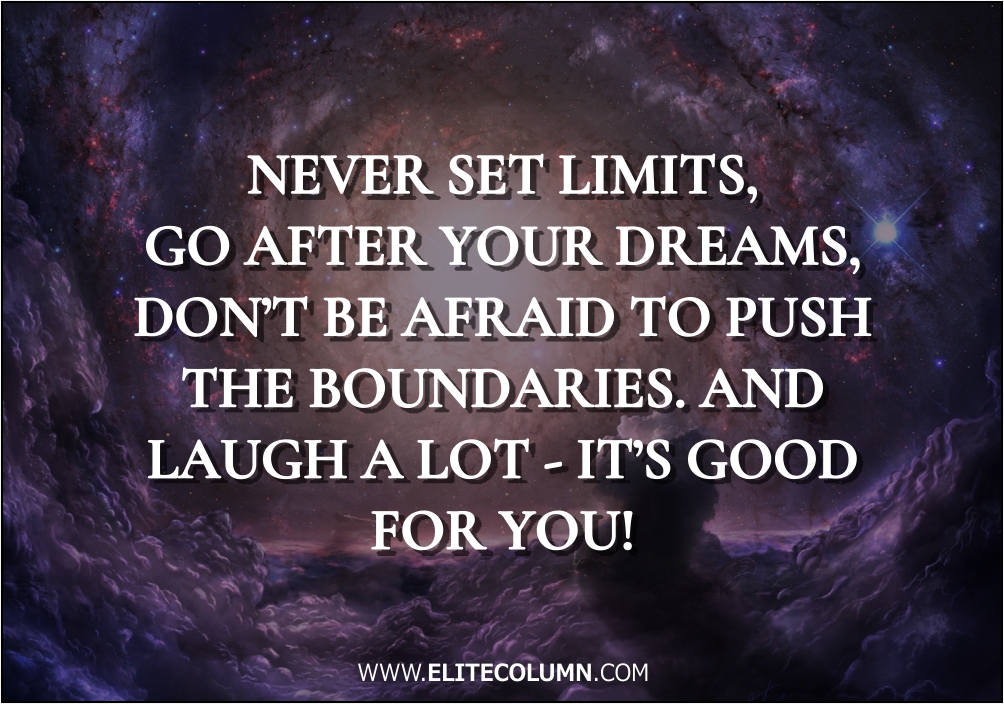 11. "Never set limits, go after your dreams, don't be afraid to push the boundaries. And laugh a lot – it's good for you"
12. "Be brave, fight for what you believe in and make your dreams a reality."
13. "You mustn't be afraid to dream a little bigger, darling."
14. "If you keep believing, the dream that you wish will come true." – Cinderella
15. "Happy are those who dream dreams and are willing to pay the price to make them come true." – Leon Suenens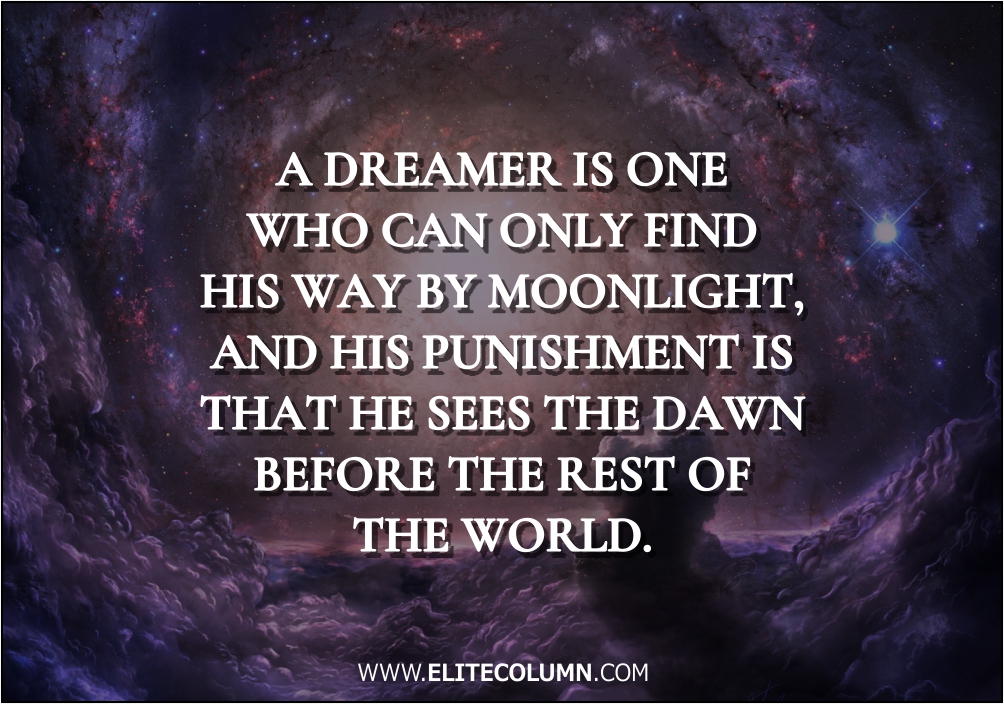 16. "A dreamer is one who can only find his way by moonlight, and his punishment is that he sees the dawn before the rest of the world."
17. "Someday all my dreams will come true."
18. "Dream big, it's the first step to success."
19. "The only thing that stands between you and your dream is the will to try and the belief that it is actually possible." – Joel Brown
20. "Dreams are not what you see in sleep, it is the thing which doesn't let you sleep." – A.P.J Abdul Kalam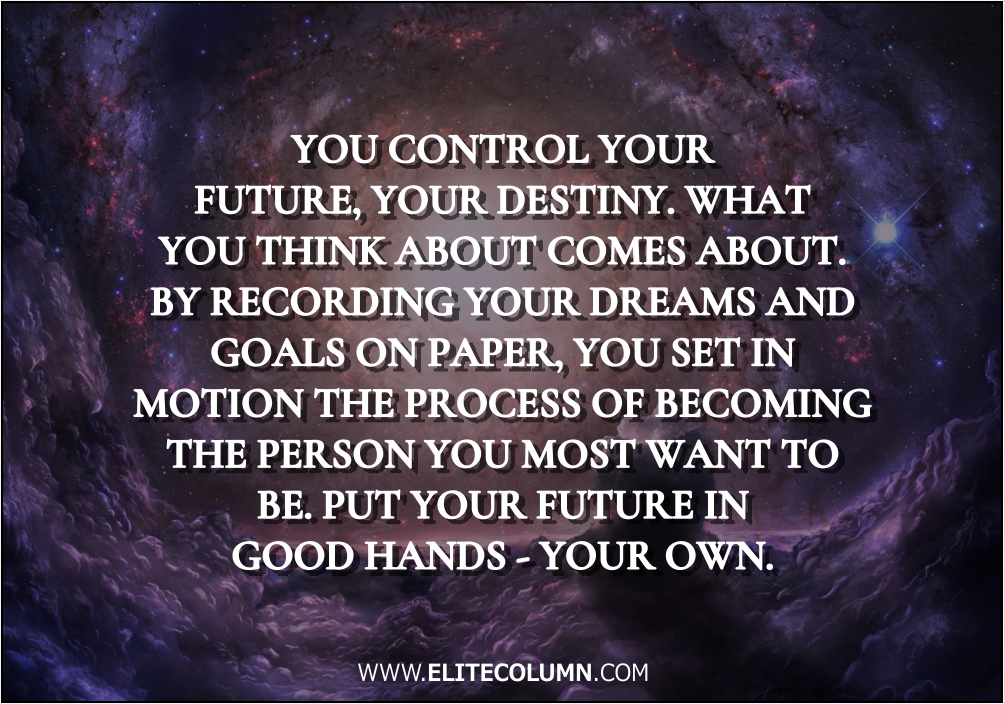 21. "You control your future, your destiny. What you think about comes about. By recording your dreams and goals on paper, you set in motion the process of becoming the person you most want to be. Put your future in good hands – your own."
22. "Focus on your dream and do everything in your power. You have the power to change your life circumstances." – Nick Vujicic
23. "Never stop dreaming."
24. "Dream big dreams, commit to you true passion, and you will learn to fly." – Vadim Kotelnikov
25. "Dream big, work hard." – Sherly Swoopes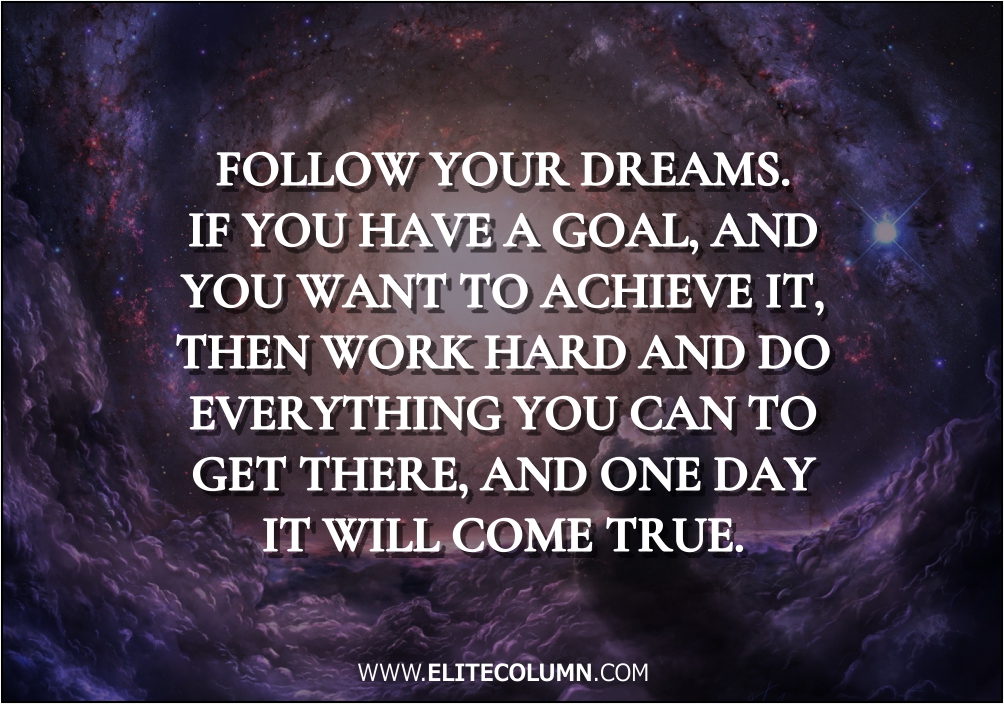 26. "Follow your dreams. If you have a goal, and you want to achieve it, then work hard and do everything you can to get there, and one day it will come true."
27. "Dare to dream."
28. "Dreams make things happen, nothing is impossible as long as you believe."
29. "Living the dream is simply a form of living out your passion, of making that passion gradually, through persistence and effort, a central part of your life." – Urijah Faber
30. "Dreams are necessary to life." – Anais Nin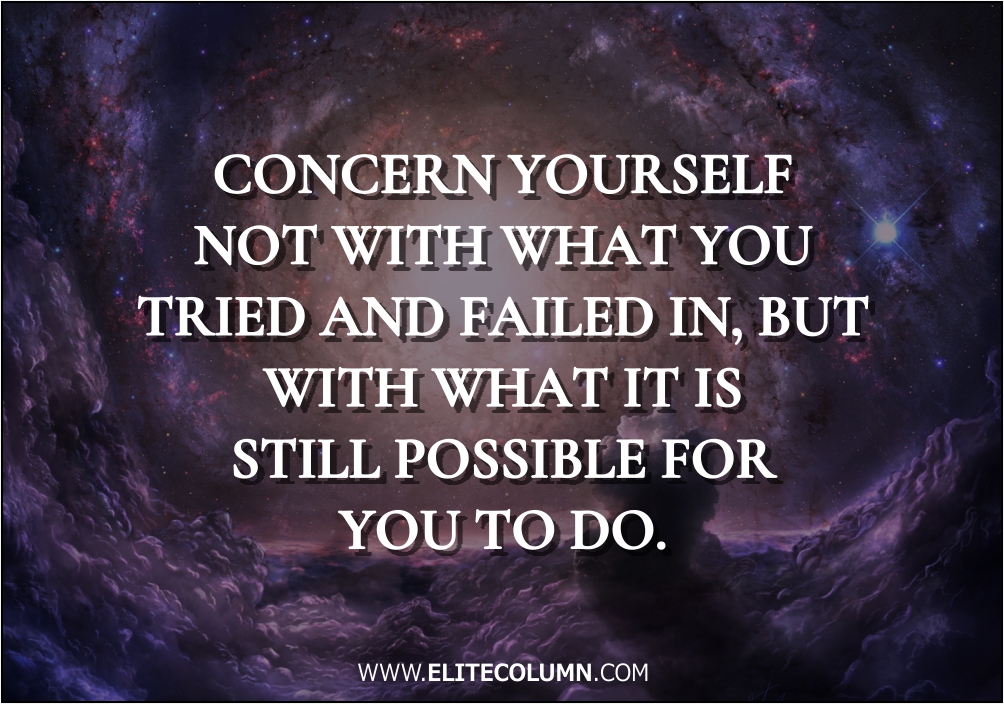 31. "Concern yourself not with what you tried and failed in, but with what it is still possible for you to do."
32. "Let your dreams be bigger than your fears and your actions louder than your words."
33. "When you cease to dream, you cease to live." – Malcolm Forbes
34. "Miracles start to happen when you give as much energy to your dreams as you do to your fears." – Richard Wilkins
35. "Embrace your inner childhood dreams."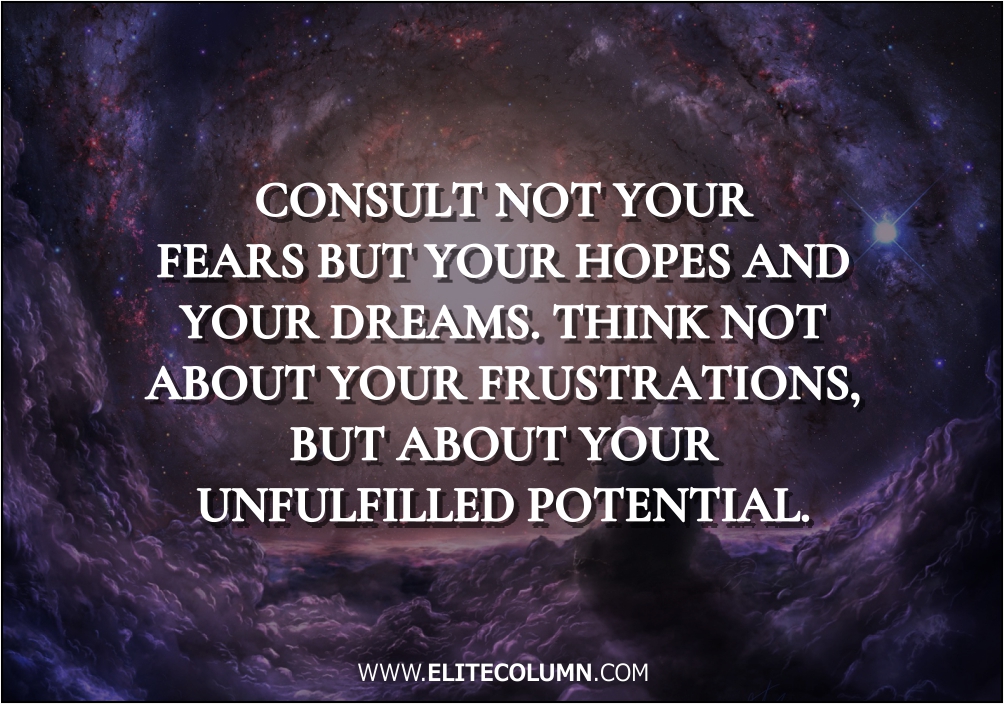 36. "Consult not your fears but your hopes and your dreams. Think not about your frustrations, but about your unfulfilled potential."
37. "It is not true that people stop pursuing dreams because they grow old, they grow old because they stop pursuing dreams." – Gabriel Garcia Marquez
38. "Do all you can to make your dreams come true." – Joel Osteen
39. "The future belongs to those who believe in the beauty of their dreams." – Eleanor Roosevelt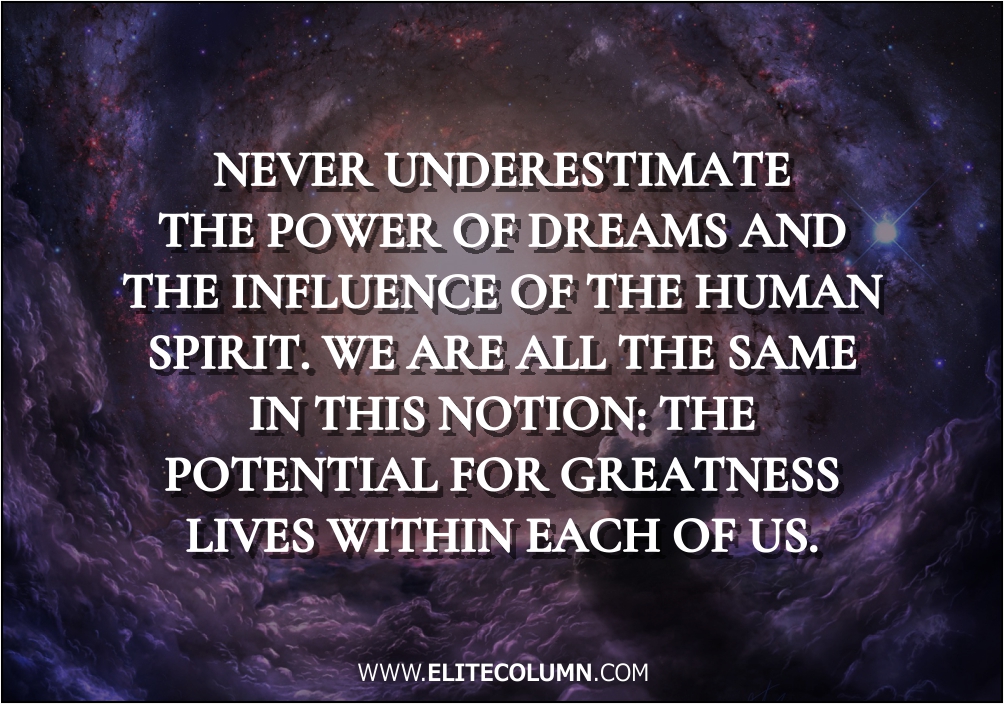 40. "Never underestimate the power of dreams and the influence of the human spirit. We are all the same in this notion: The potential for greatness lives within each of us."
41. "A dream is a wish your heart makes." – Walt Disney
42. "Man is a genius when he is dreaming." – Akira Kurosawa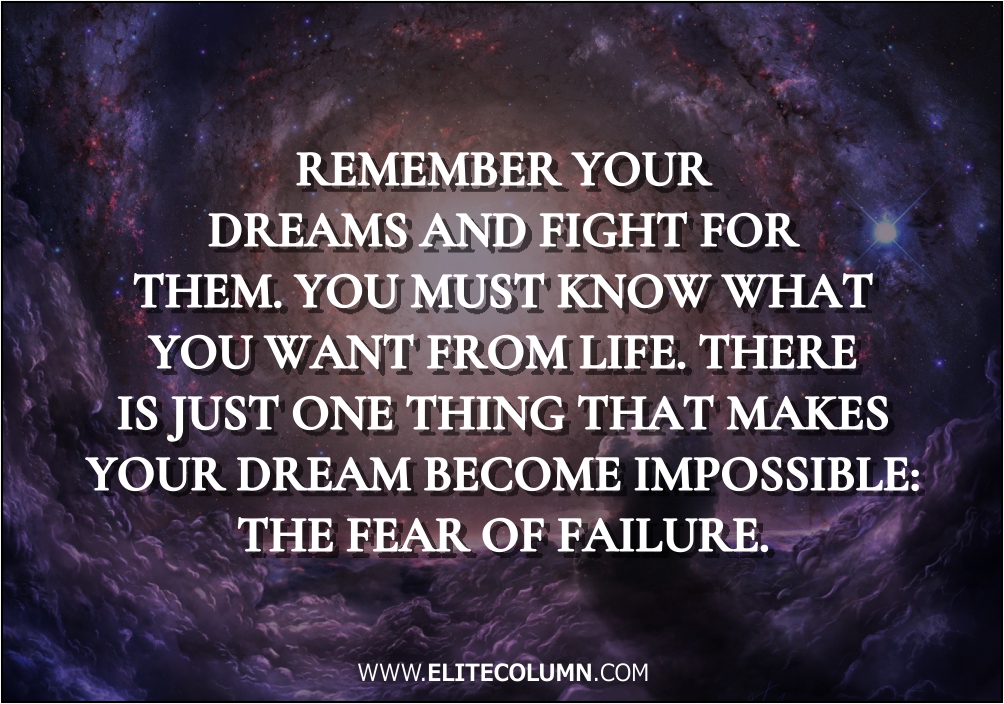 43. "Remember your dreams and fight for them. You must know what you want from life. There is just one thing that makes your dream become impossible: the fear of failure."
44. "If you can dream it, you can do it." – Walt Disney
45. "Dream and give yourself permission to envision a YOU that you choose to be." – Joy
46. "Stay focused, go after your dreams and keep moving toward your goals." – LL Cool J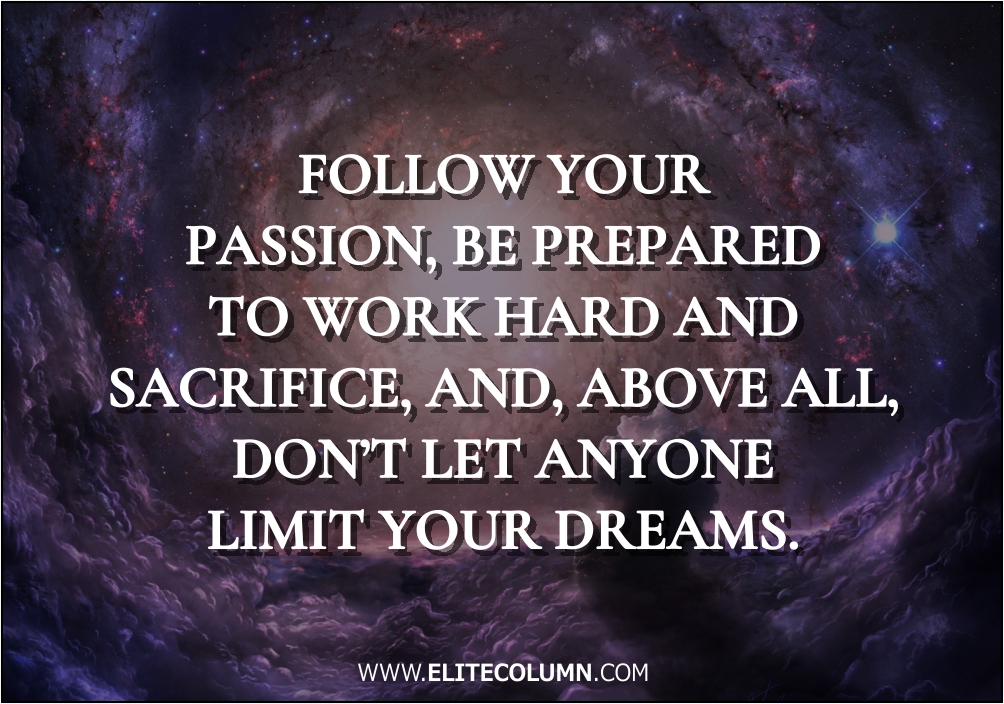 47. "Follow your passion, be prepared to work hard and sacrifice, and, above all, don't let anyone limit your dreams."
48. "Dreams must be heeded and accepted. For a great many of them come true." – Paracelsus
49. "Living a dream is the most thrilling adventure ever."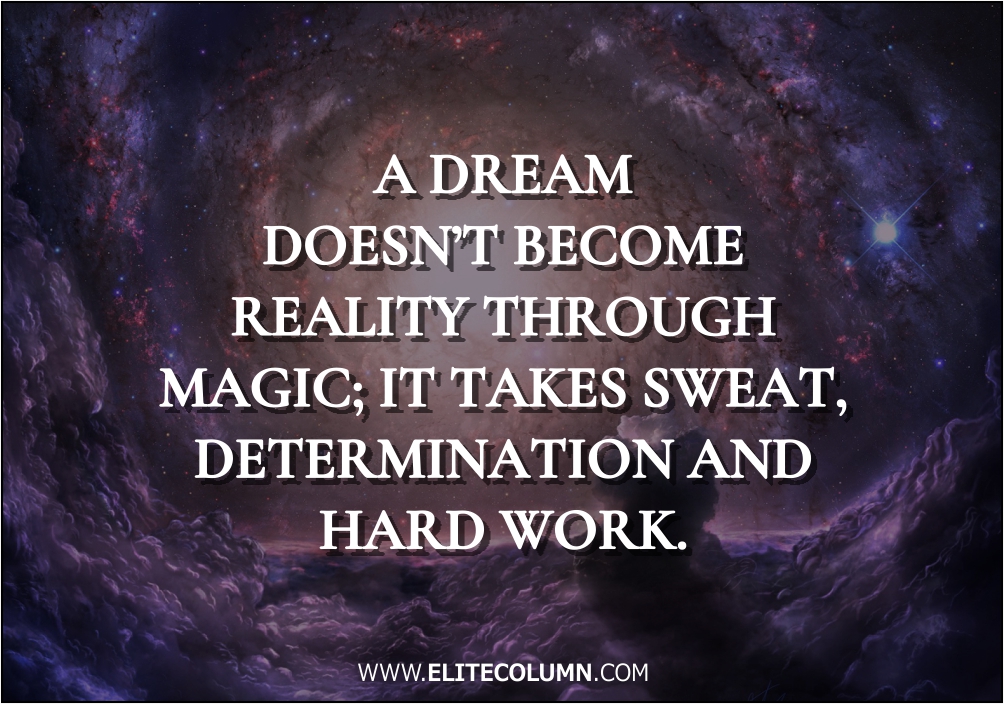 50. "A dream doesn't become reality through magic; it takes sweat, determination and hard work."
51. "Never let go of your dreams."
"Go confidently in the direction of your dreams and live the life you have imagined." – Henry David Thoreau
Thanks for checking out the best Dream quotes. Feel free to share the quotes with your friends. Leave a comment below and which are your favorite Dream quotes ?
See also:
Karma Quotes | Plato Quotes | Sun Tzu Quotes | Dalai Lama Quotes | Sadhguru Quotes | Confucius Quotes | Lao Tzu Quotes | Positive Quotes | Happiness Quotes | Inspirational Quotes | Life Quotes
You can find us at – Facebook | Instagram | LinkedIn | Pinterest | Twitter