Daymond John is an American businessman, investor, television personality, author, and motivational speaker. He is best known as the founder, president, and CEO of FUBU, and appears as an investor on the ABC reality television series Shark Tank. Based in New York City, he is the founder of The Shark Group. At the age of 10, he used to hand out flyers for $2 an hour. Under the guidance of his mother, he started a clothing company for men called FUBU. He also works with brands and celebrities to create additional revenue streams. EliteColumn presents 12 motivational Daymond John quotes.
12 Motivational Daymond John Quotes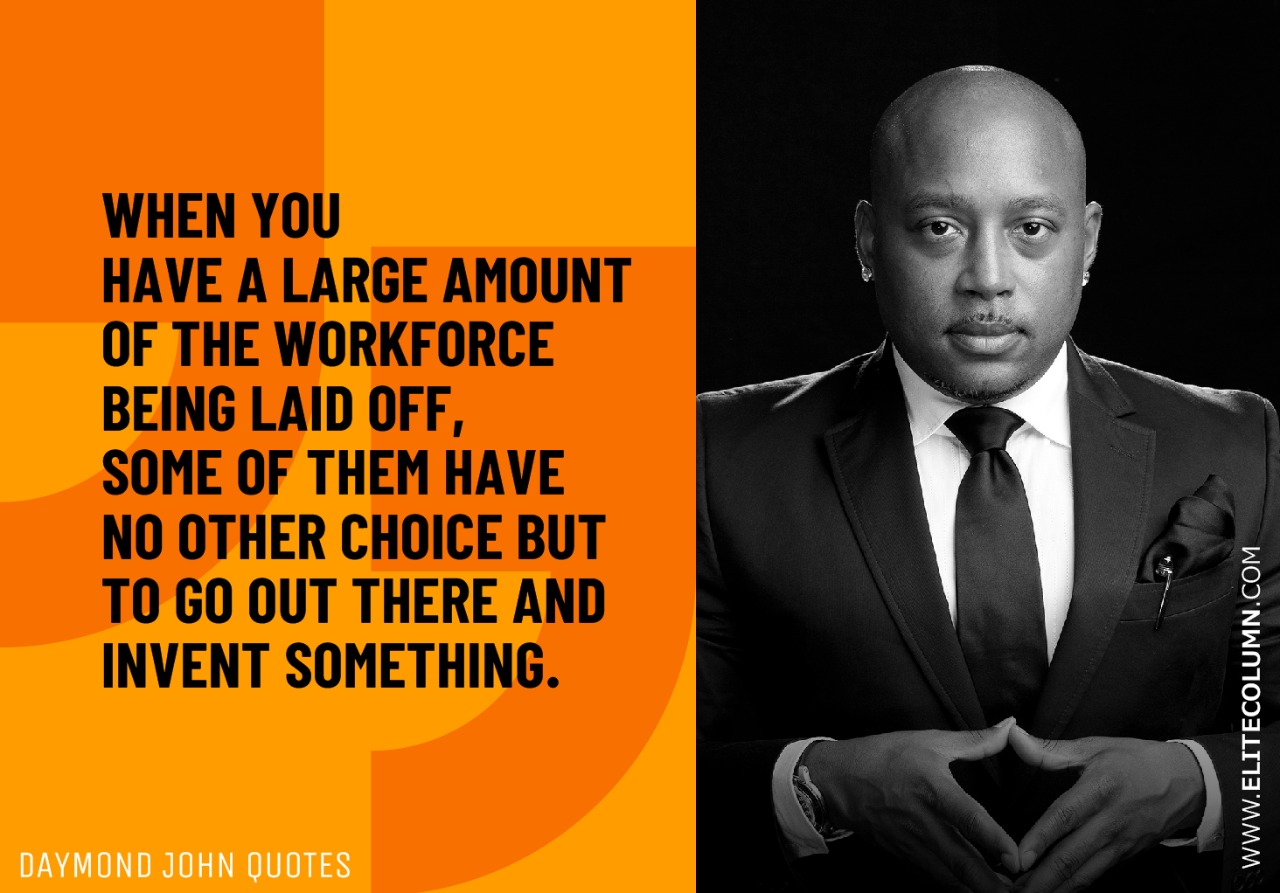 "When you have a large amount of the workforce being laid off, some of them have no other choice but to go out there and invent something." – Daymond John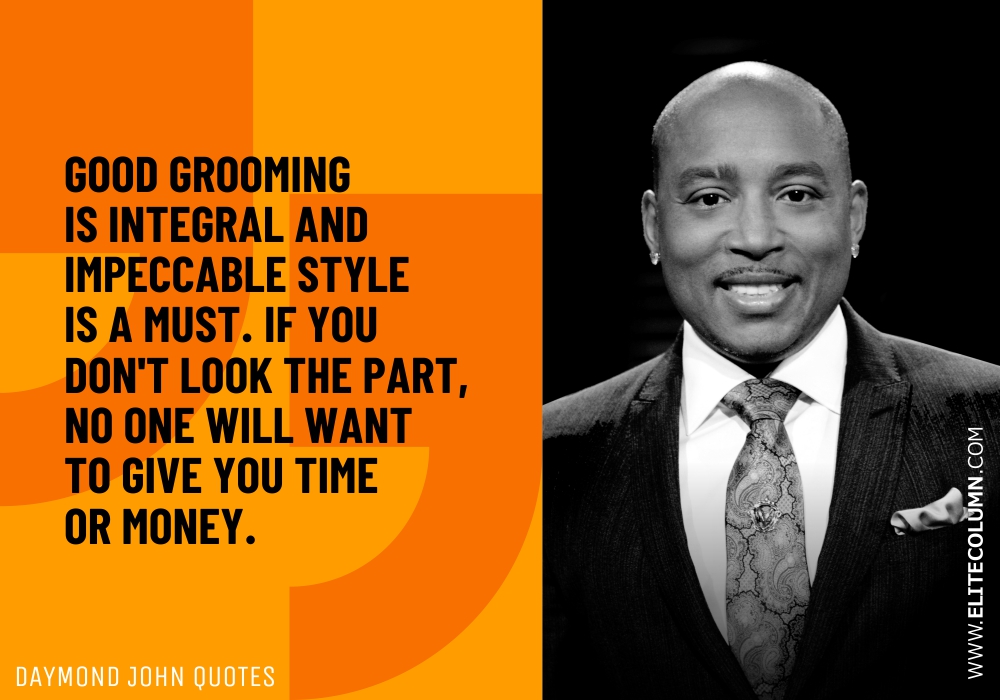 "Good grooming is integral and impeccable style is a must. If you don't look the part, no one will want to give you time or money." – Daymond John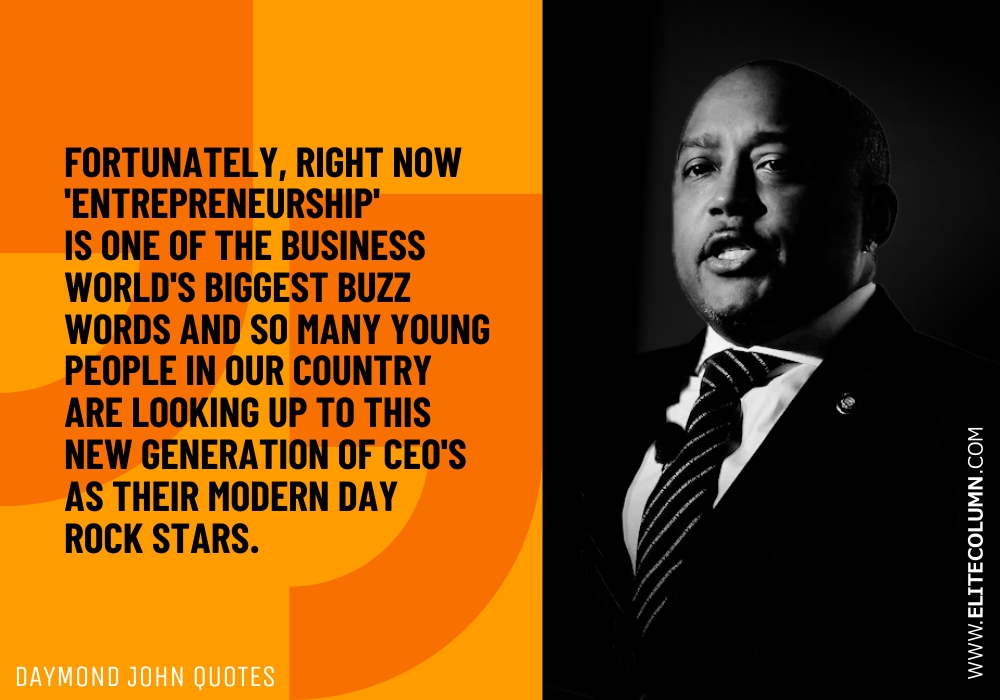 "Fortunately, right now 'entrepreneurship' is one of the business world's biggest buzz words and so many young people in our country are looking up to this new generation of CEO's as their modern day rock stars." – Daymond John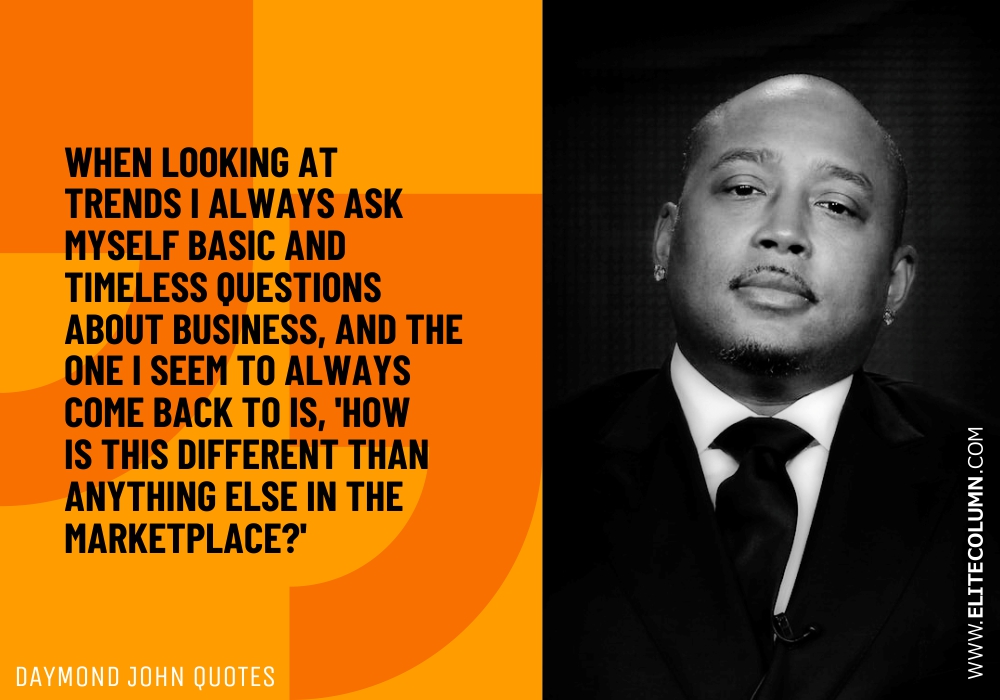 "When looking at trends I always ask myself basic and timeless questions about business, and the one I seem to always come back to is, 'How is this different than anything else in the marketplace?' – Daymond John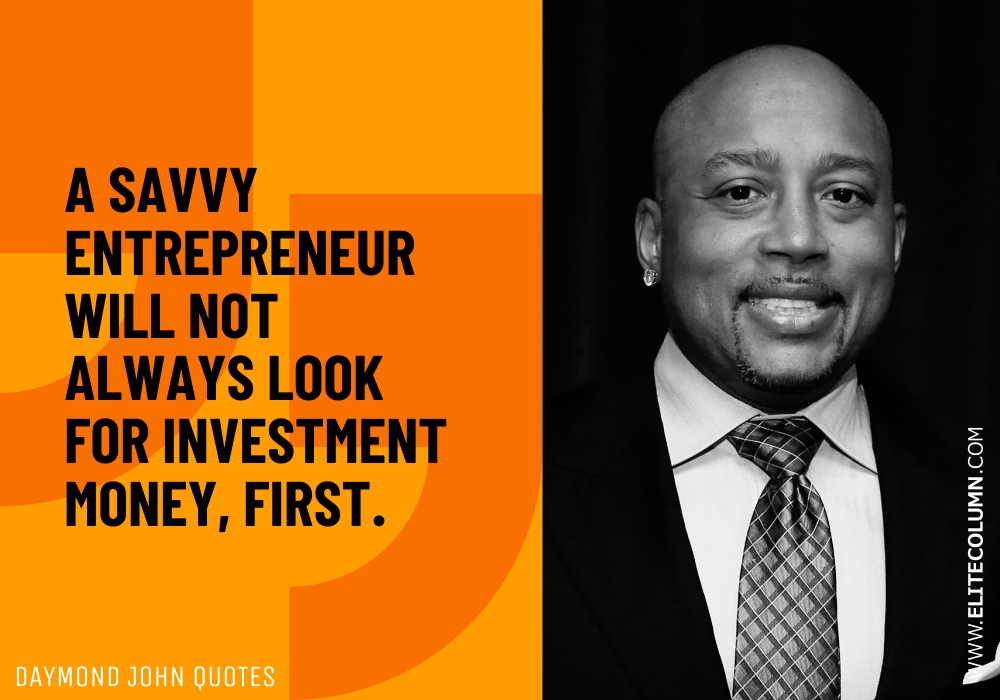 "A savvy entrepreneur will not always look for investment money, first." – Daymond John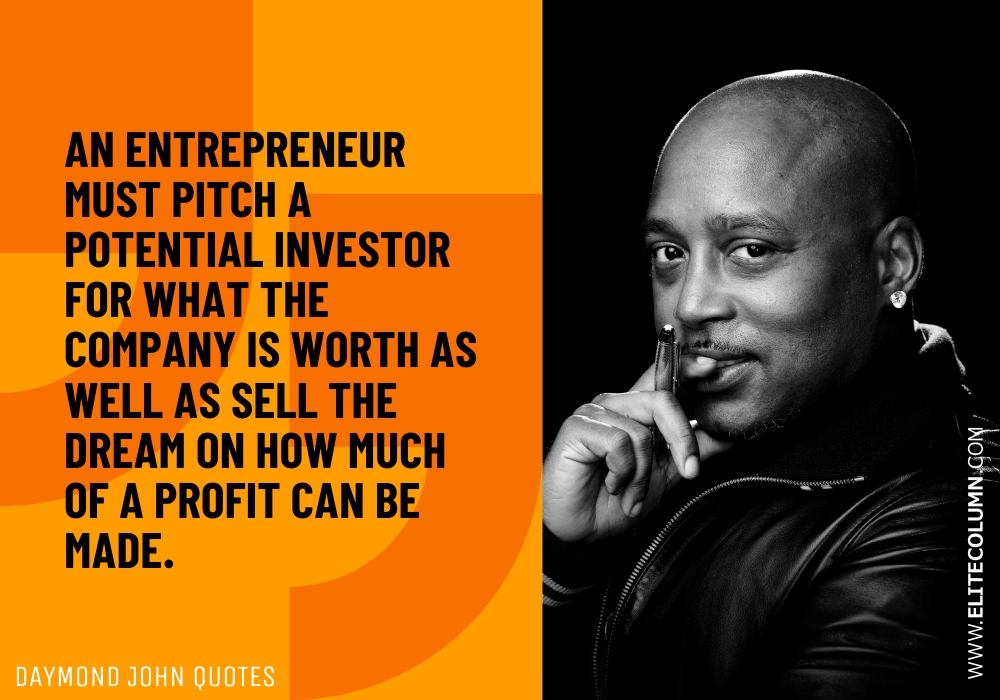 "An entrepreneur must pitch a potential investor for what the company is worth as well as sell the dream on how much of a profit can be made." – Daymond John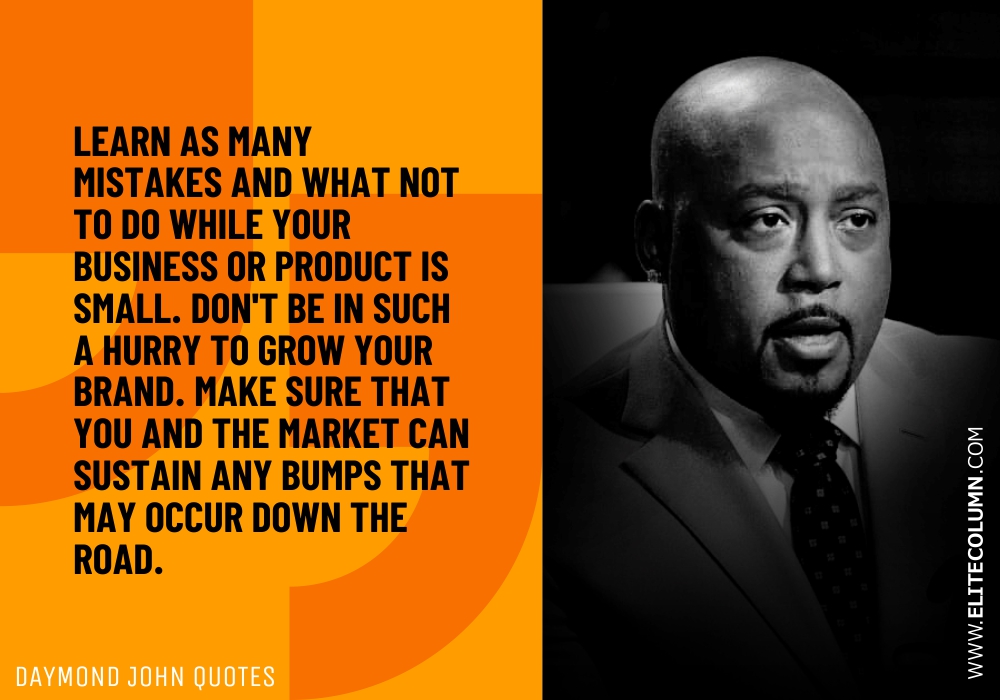 "Learn as many mistakes and what not to do while your business or product is small. Don't be in such a hurry to grow your brand. Make sure that you and the market can sustain any bumps that may occur down the road." – Daymond John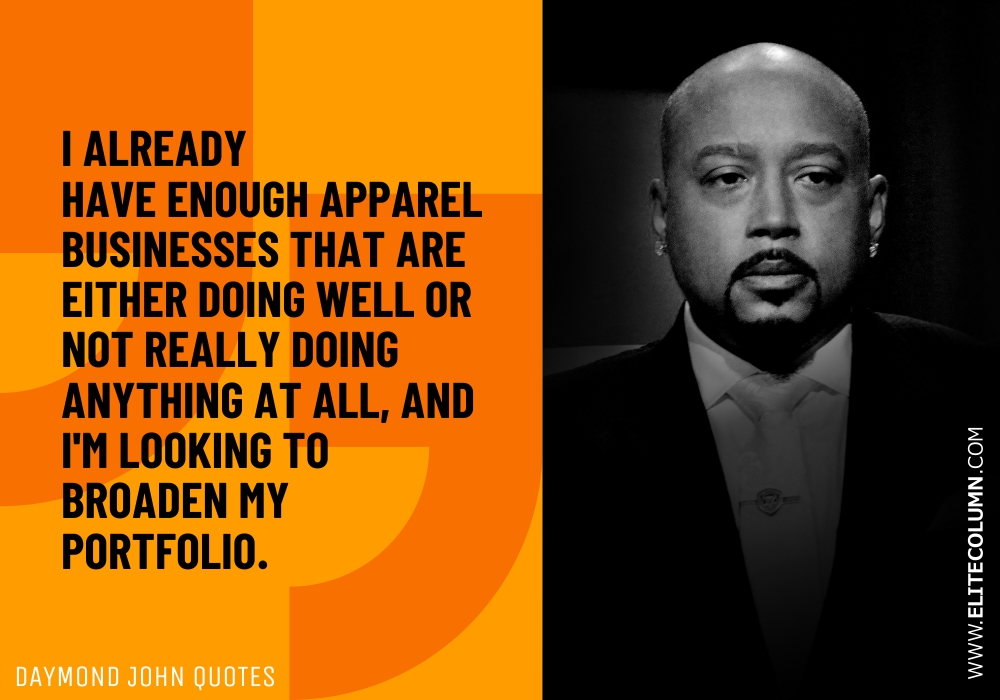 "I already have enough apparel businesses that are either doing well or not really doing anything at all, and I'm looking to broaden my portfolio." – Daymond John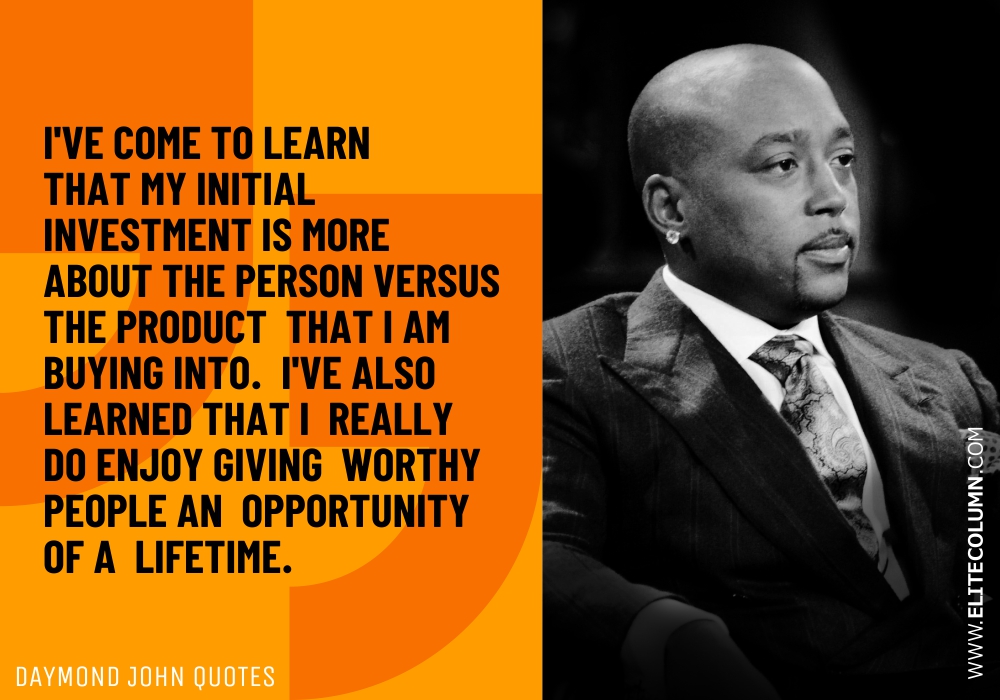 "I've come to learn that my initial investment is more about the person versus the product that I am buying into. I've also learned that I really do enjoy giving worthy people an opportunity of a lifetime." – Daymond John

"I value an entrepreneur I can get behind and trust, because I know they are attempting to move forward in life." – Daymond John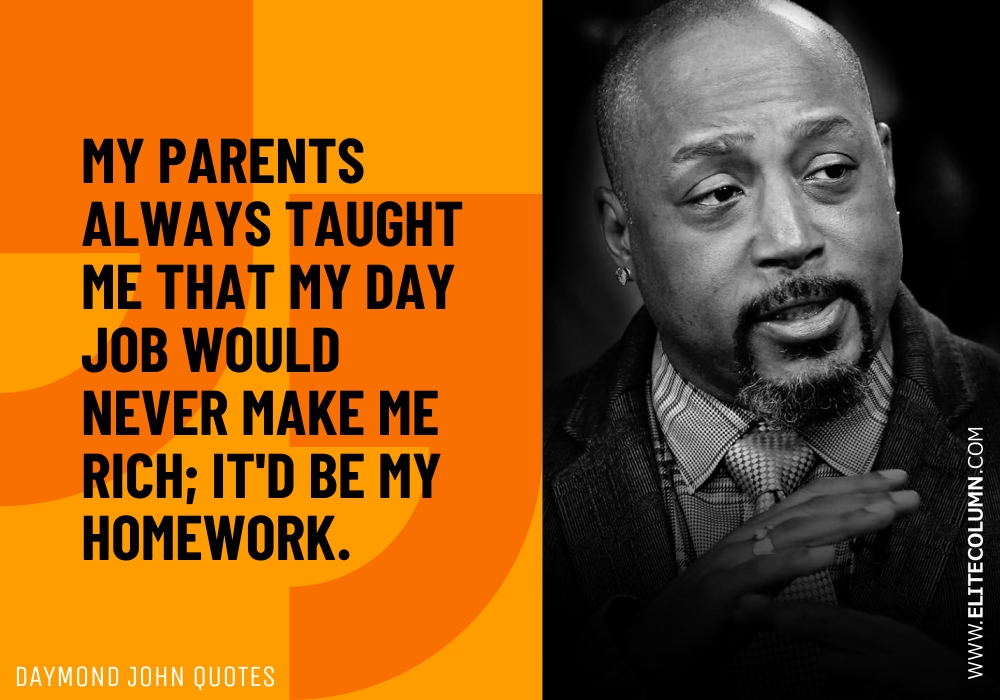 "My parents always taught me that my day job would never make me rich; it'd be my homework." – Daymond John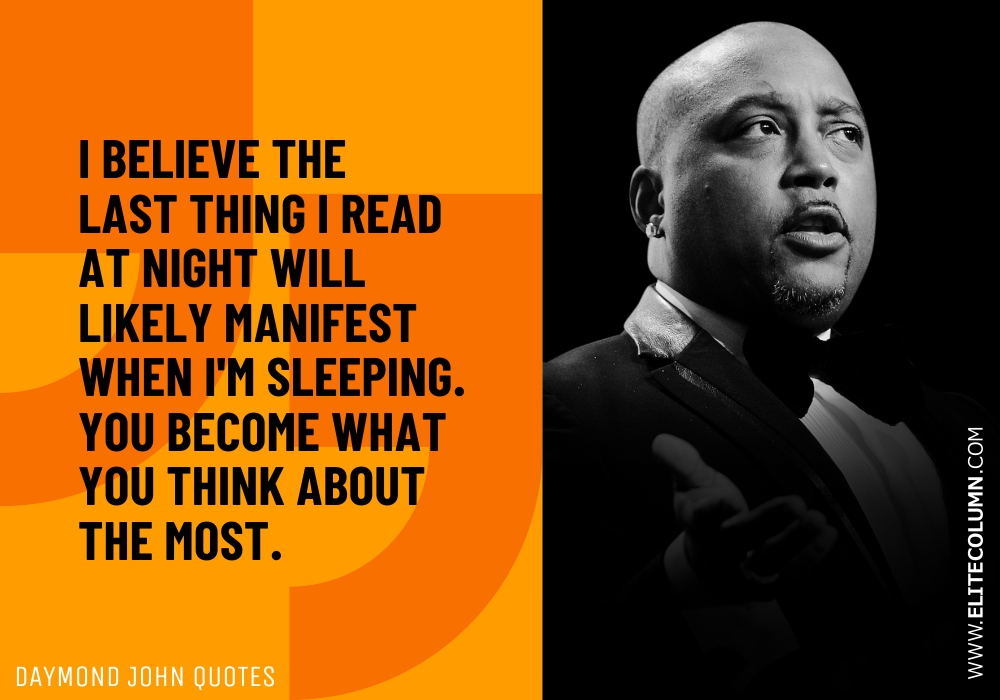 "I believe the last thing I read at night will likely manifest when I'm sleeping. You become what you think about the most." – Daymond John
Thanks for checking out the best Daymond John quotes. Feel free to share the quotes with your friends. Leave a comment below and which are your favorite Daymond John quotes ?
See also:
Deepak Chopra Quotes | Eric Thomas Quotes | Grant Cardone Quotes | Harv Eker Quotes | Jay Shetty Quotes | Dave Ramsey Quotes
You can find us at – Facebook | Instagram | LinkedIn | Pinterest | Twitter