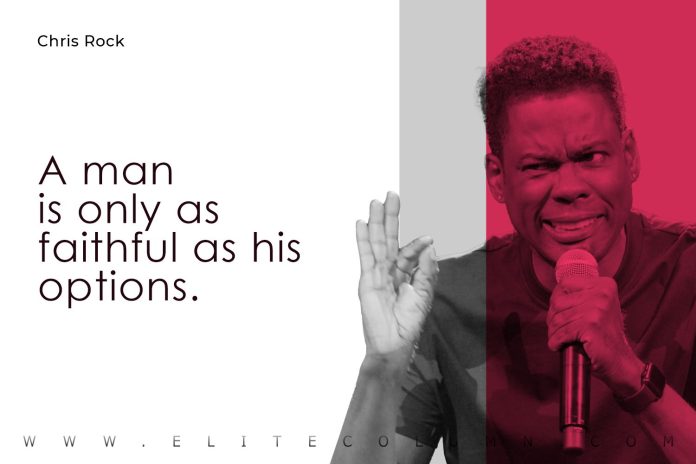 Check out 15 Chris Rock Quotes today.
15 Best Chris Rock Quotes
1. "You can never make a woman happy, it's impossible. I've never met a happy woman in my life. They're always complaining about something." – Chris Rock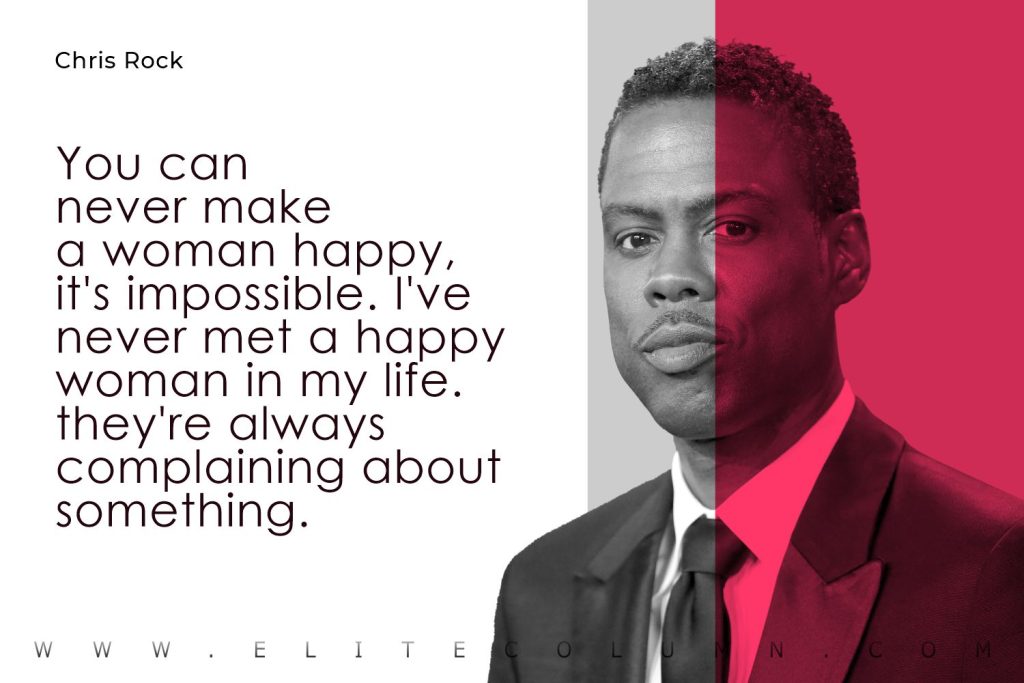 2. "Only married people understand you can be miserable and happy at the same time." – Chris Rock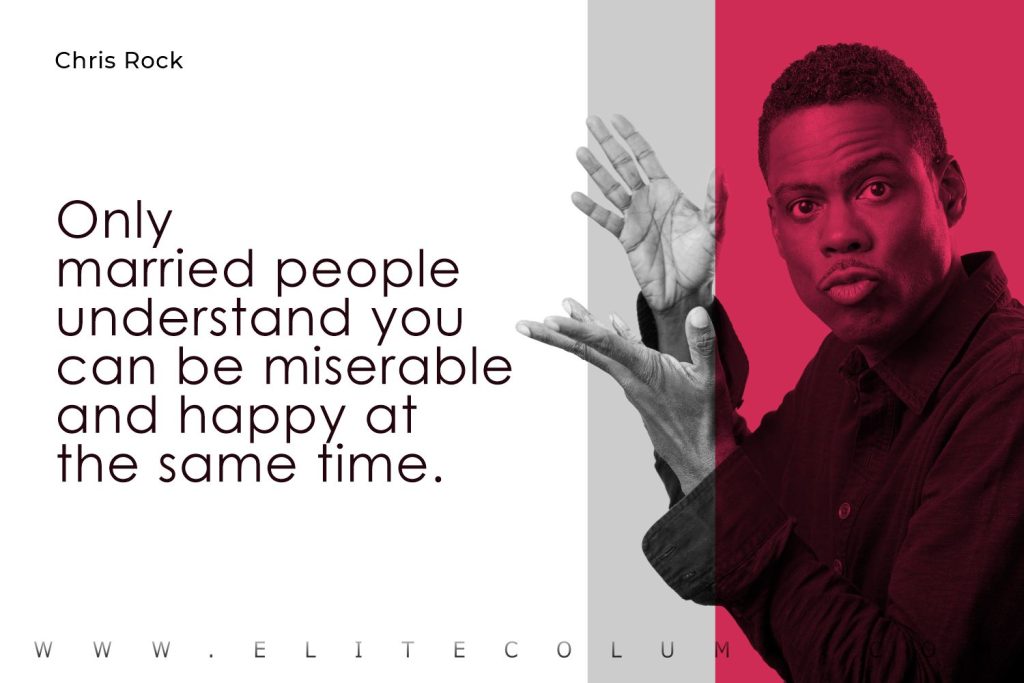 3. "Only dumb people try to impress smart people. Smart people just do what they do." – Chris Rock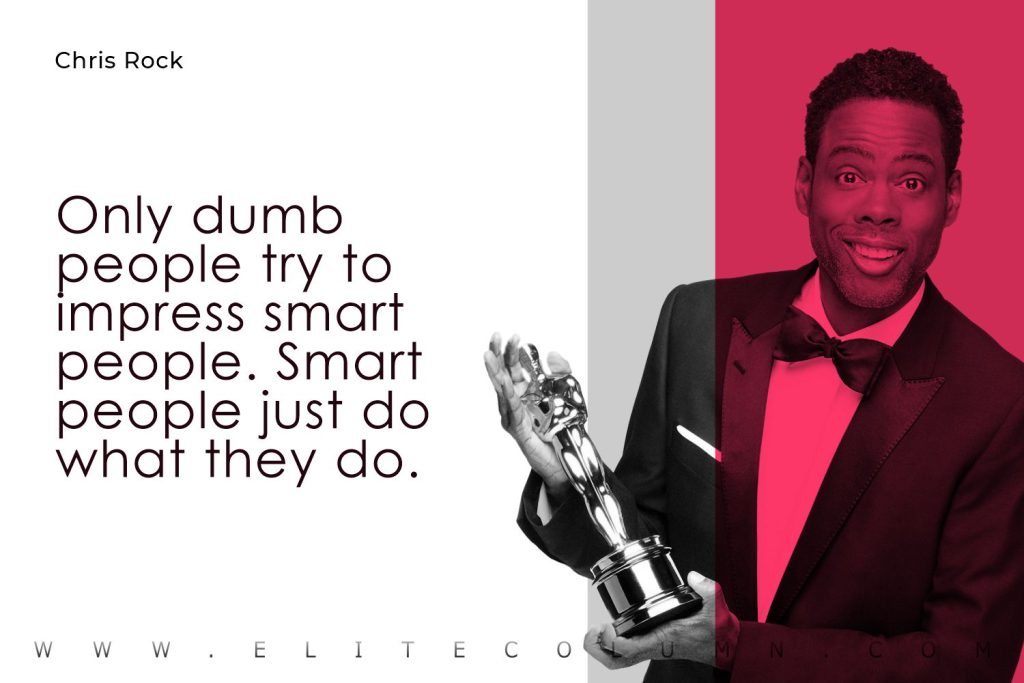 4. "A sense of humor is great – it goes a long, long way in a marriage." – Chris Rock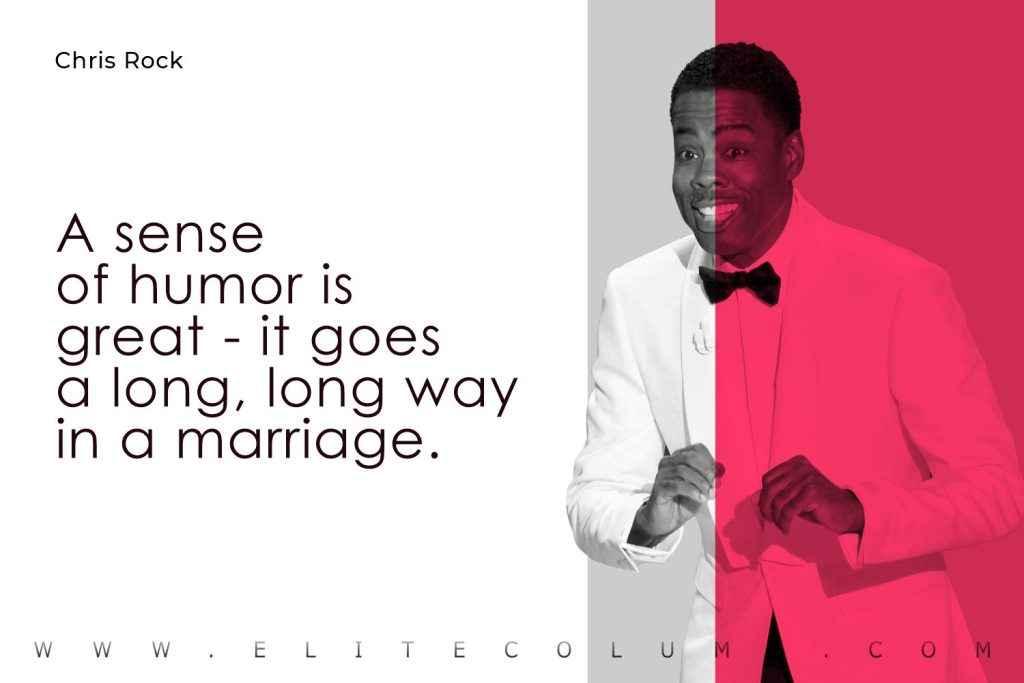 5. "Only a woman can make you feel wrong for doing something right." – Chris Rock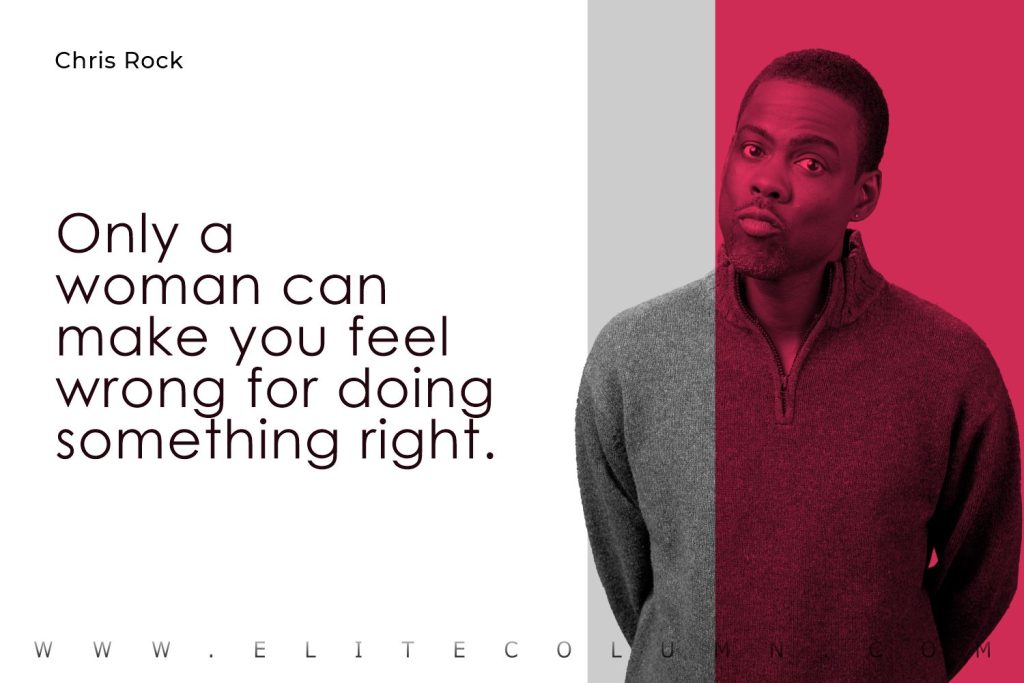 6. "Everything's funny – in the right context and done by the right person." – Chris Rock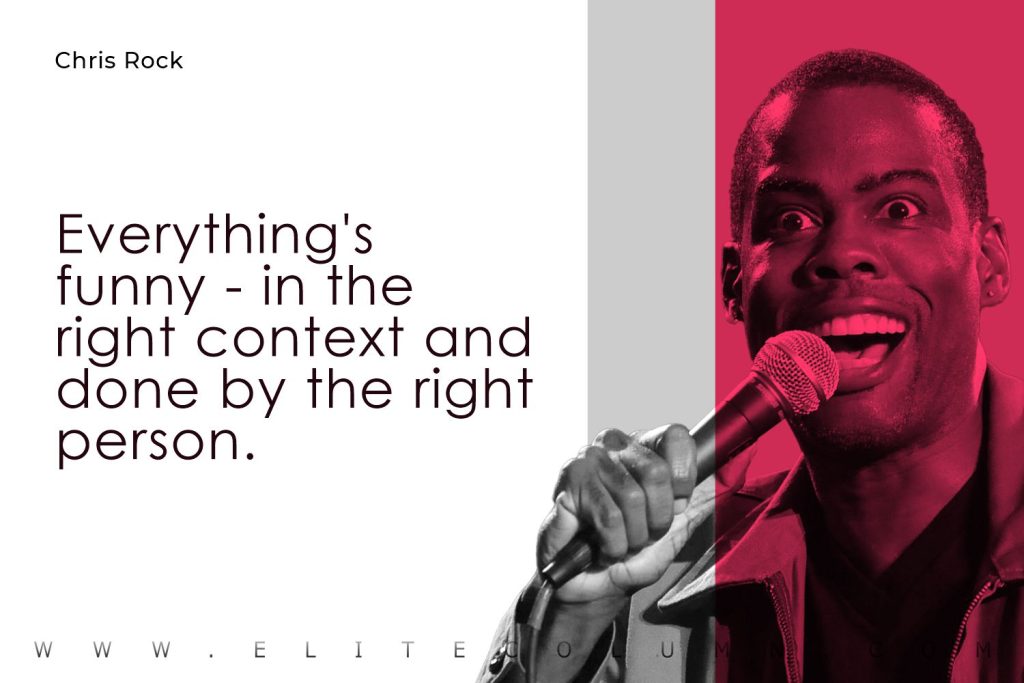 7. "If you can keep your son off the pipe and your daughter off the pole, you're ahead of the game." – Chris Rock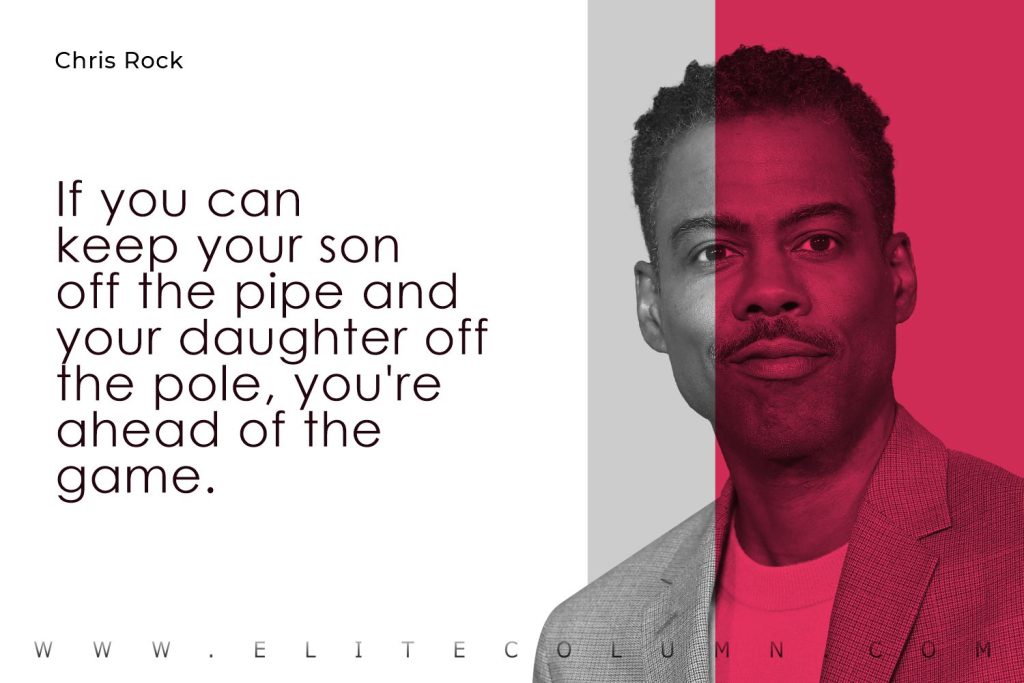 8. "A man is only as faithful as his options." – Chris Rock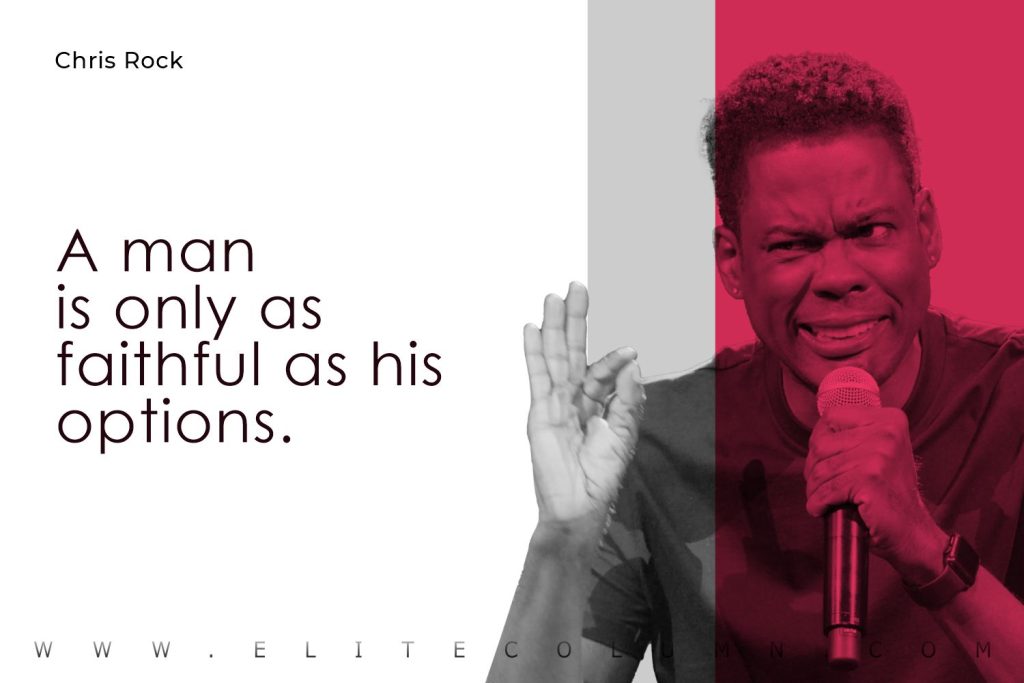 9. "Smart is knowing if you're dumb. Knowing when to shut up and to listen to people that are smarter than you." – Chris Rock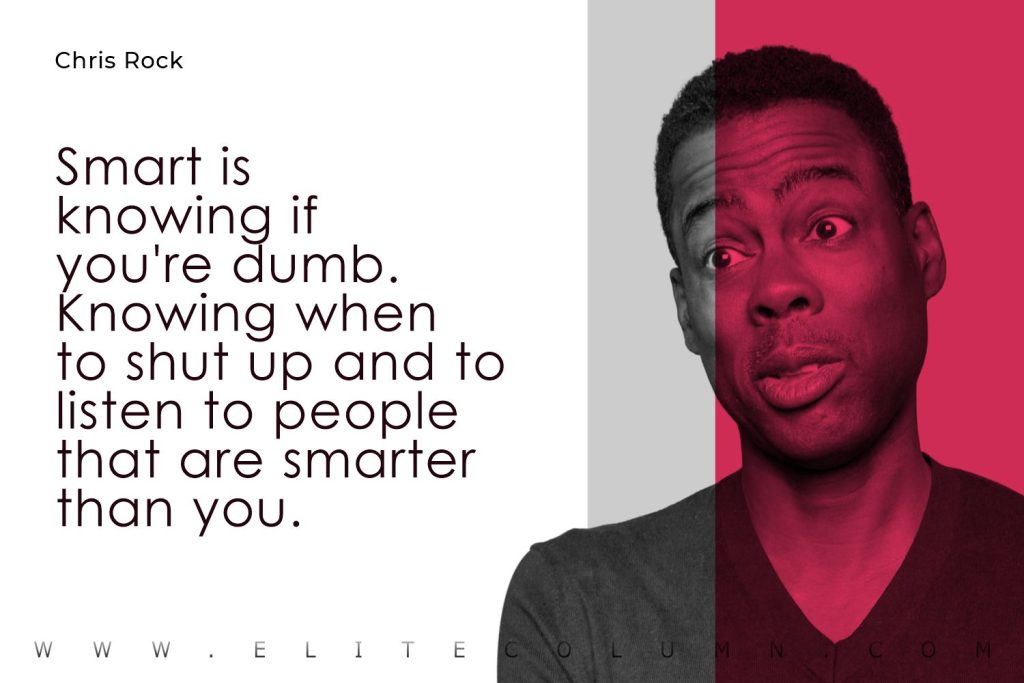 10. "Wealth is not about having a lot of money; it's about having a lot of options." – Chris Rock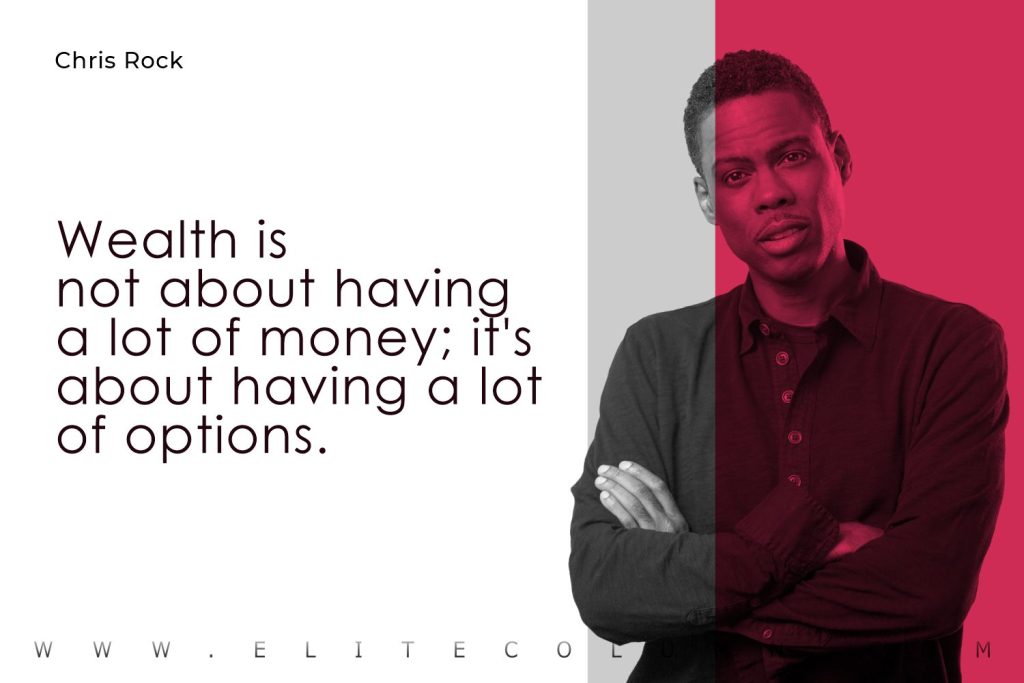 11. "Most people don't realize this, but you can eat organic, all natural, gluten-free food without telling everyone around you." – Chris Rock
12. "You can only offend me if you mean something to me." – Chris Rock
13. "When you meet somebody for the first time, you're not meeting them. You're meeting their representative." – Chris Rock
14. "You cannot win in a fight against women, cause men have a need to make sense." – Chris Rock
15. "Men do not settle down. Men surrender." – Chris Rock
Thanks for checking out the best Chris Rock Quotes. Feel free to share the quotes with your friends. Leave a comment below and which are your favourite Chris Rock Quotes ?
See also:
Jennifer Aniston Quotes | Sean Connery Quotes | Rupaul Quotes | Zendaya Quotes | John Mulaney Quotes
You can find us at – Facebook | Instagram | LinkedIn | Pinterest | Twitter