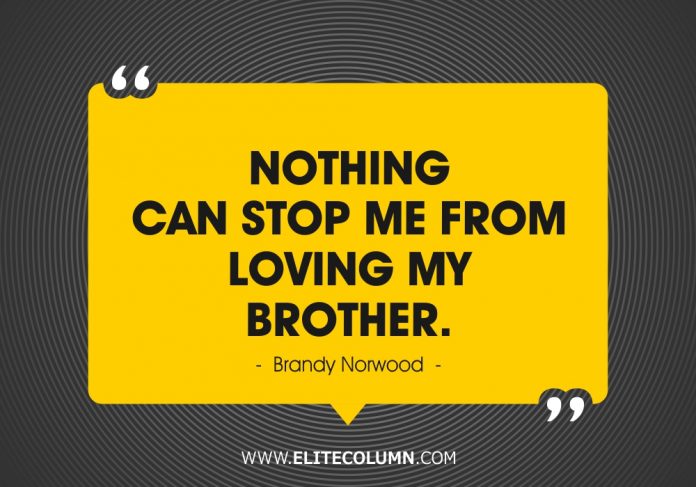 Check out 50 best Brother Quotes today. Brother quotes will help you understand the importance of siblings.
50 Best Brother Quotes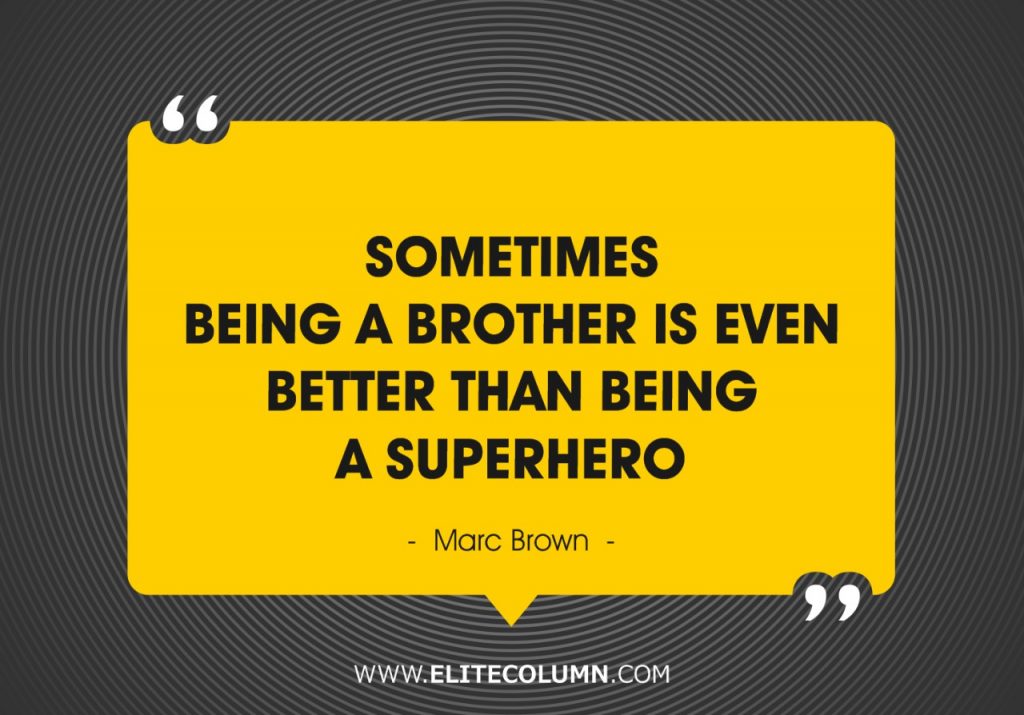 1. "Sometimes being a brother is even better than being a superhero." – Marc Brown
2. "After a girl is grown, her little brothers, now her protectors; seem like big brothers." – Terri Guillemets

3. "There is a destiny that makes us brothers, no one goes his way alone; all that we send into the lives of others, comes back into our own." – Edwin Markham

4. "He who understands you is greater kin to you than your own brother. For even your own kindred neither understand you nor know your true worth." – Kahlil Gibran
5. "As we grew up, my brothers acted like they didn't care, but I always knew they looked out for me and were there." – Catherine Pulsifer
6. "Moreover, if your brother shall trespass against you, go and tell him his fault between you and him alone." – Matthew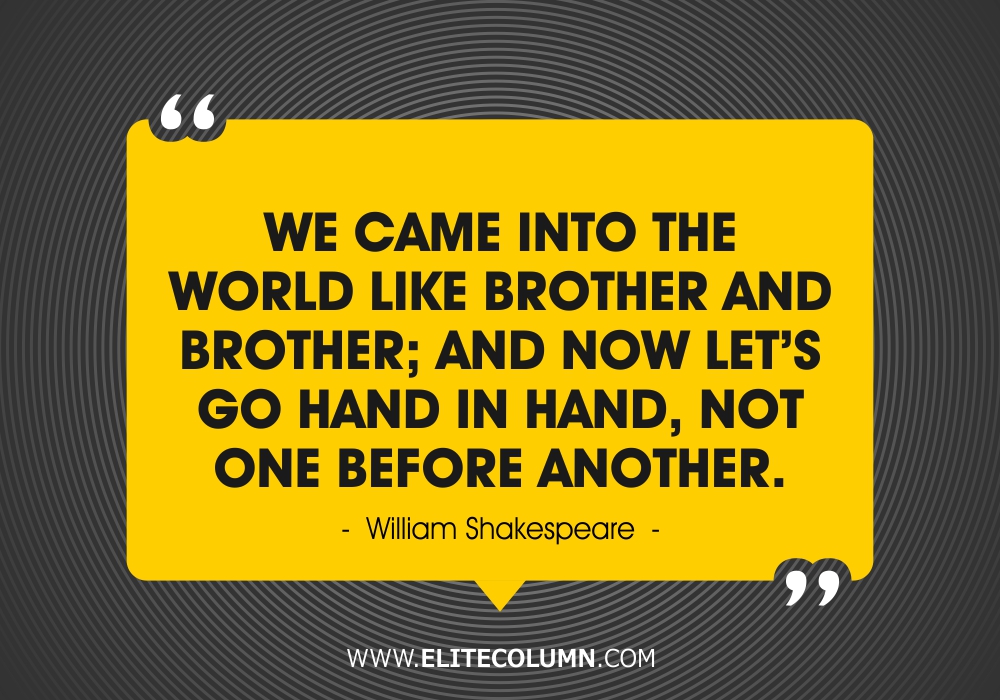 7. "We came into the world like brother and brother; And now let's go hand in hand, not one before another." – William Shakespeare
8. "My brother is one of my true heroes. Steady and sober where I am impulsive and emotional." – Mark McKinnon

9. "There is no success you can celebrate more than the success of a brother." – Diego Luna
10. "Never make a companion equal to a brother." – Hesiod
11. "No one could understand the bond between me and my brother. I struggled to understand the forces that drove his soul in one direction and mine in another." – Barry White

12. "I always wanted a little brother because I felt like the little brother had to do everything." – Paul Pierce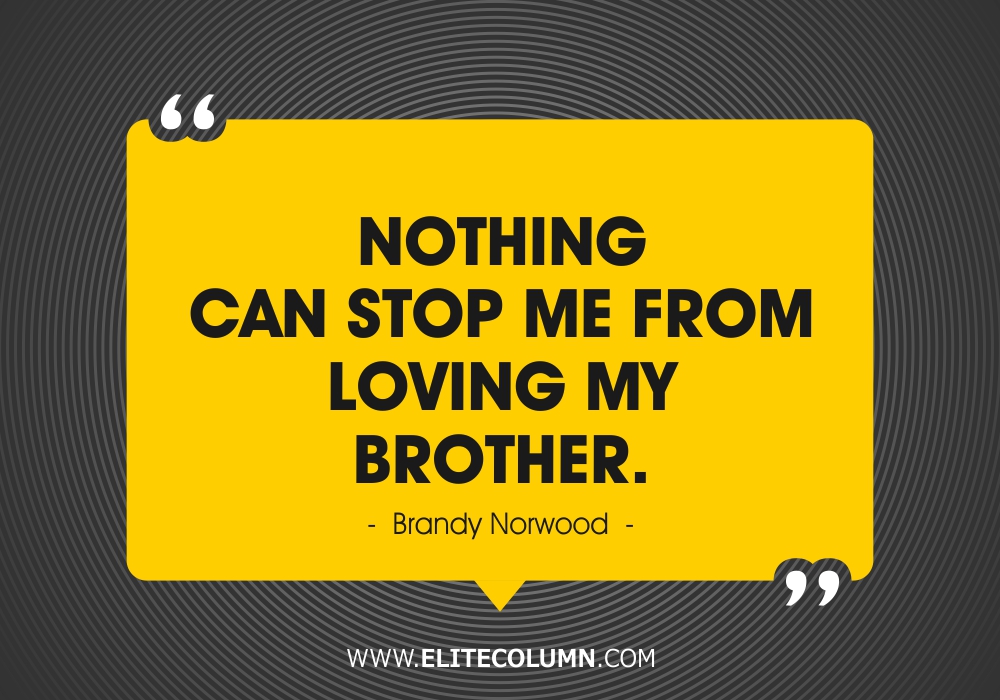 13. "Nothing can stop me from loving my brother." – Brandy Norwood
14. "Half the time when brothers wrestle, it's just an excuse to hug each other." – James Patterson
15. "Brothers are like fat thighs they stick together." – Jean Baptiste Legouve

16. "There is a little boy inside the man who is my brother." – Anna Quindlen
17. "I grew up with six brothers. That's how I learned to dance, waiting for the bathroom." – Bob Hope
18. "I am smiling because you are my brother. I am laughing because there is nothing you can do about it." – Leonardo DiCaprio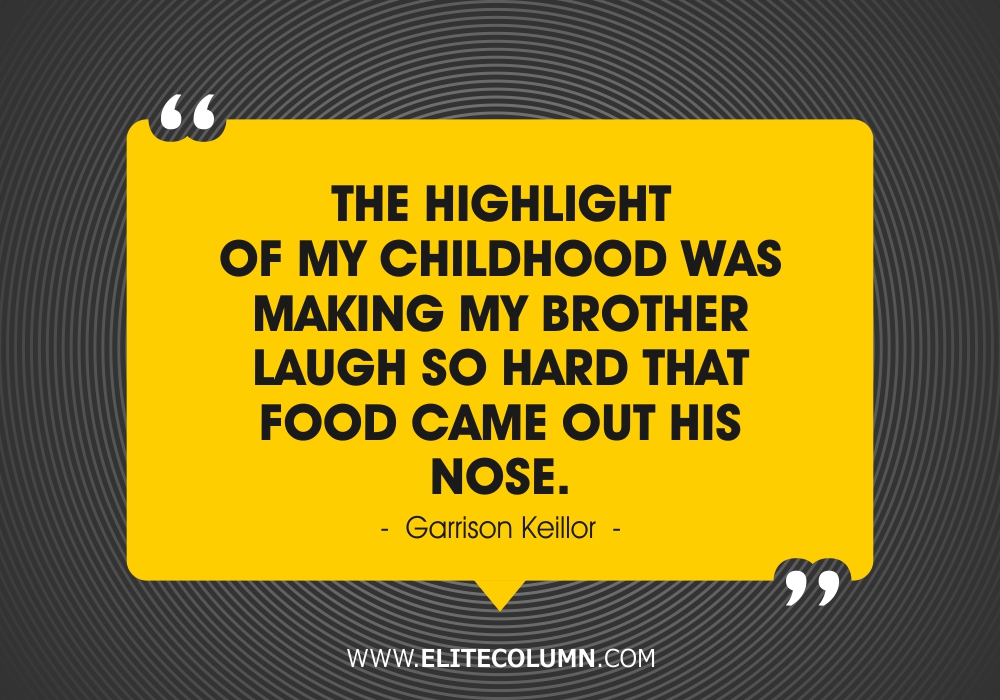 19. "The highlight of my childhood was making my brother laugh so hard that food came out his nose." – Garrison Keillor
20. "We cannot be kind to each other here for even an hour. We whisper, and hint, and chuckle and grin at our brother's shame; however you take it we men are a little breed." – Alfred Lord Tennyson
21. "Growing up, my brother and I were begging for attention." – Jeremy London

22. "My older brother had a lot of Elvis on vinyl, and really, that was my first introduction to music during the Fifties." – Oscar Wilde

23. "Growing up, I absolutely loved skateboarding and dirt bike riding with my brother and the neighborhood kids." – Daniella Monet

24. "Brothers that say they never fight are most definitely hiding something." – Lemony Snicket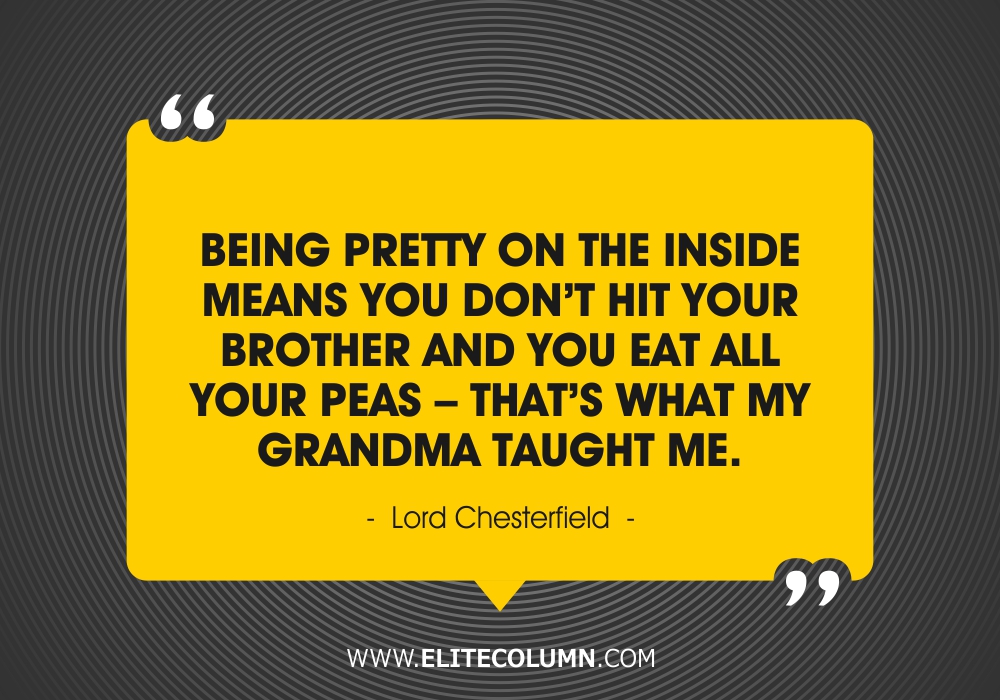 25. "Being pretty on the inside means you don't hit your brother and you eat all your peas – that's what my grandma taught me.." – Lord Chesterfield
See also:
Buddha Quotes | Funny Quotes | Depression Quotes | Deep Quotes | Short Quotes | Sad Quotes | Hardwork Quotes | Strength Quotes | Beauty Quotes
26. "There's no other love like the love for a brother. There's no other love like the love from a brother." – Terri Guillemets
27. "I wish my brother well. We agree to disagree, but he is a good man. He is my brother." – Paul Gosar

28. "My brother is my best friend. Usually, when I'm fencing, I can hear his voice." – Erinn Smart

29. "I grew up with a younger brother, so I can get pretty rowdy." – Sarah Wynter
30. "If you want to know how your girl will treat you after marriage, just listen to her talking to her little brother." – Sam Levenson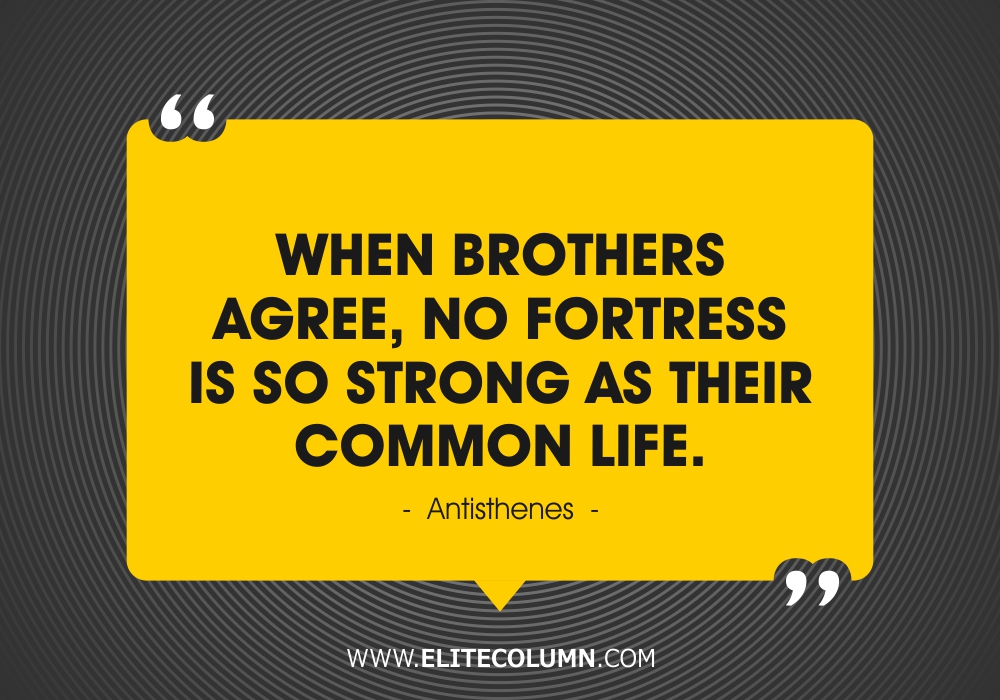 31. "When brothers agree, no fortress is so strong as their common life." – Antisthenes

32. "I love Lil Wayne; that's like my little brother. He's just the coolest dude on Earth." – Casey Affleck
33. "If we are not our brother's keeper, at least let us not be his executioner." – Marlon Brando
34. "If thy brother wrongs thee, remember not so much his wrongdoing, but more than ever that he is thy brother." – Epictetus

35. "We are commanded to seek out those who are lost. We are to be our brother's keeper." – Joseph B. Wirthlin

36. "I was kind of a bully, even though I'm tiny, 5′ 2″. As a child, I'd boss other kids around and dress my little brother up, just putting on shows, singing and dressing up." – Nicole Beharie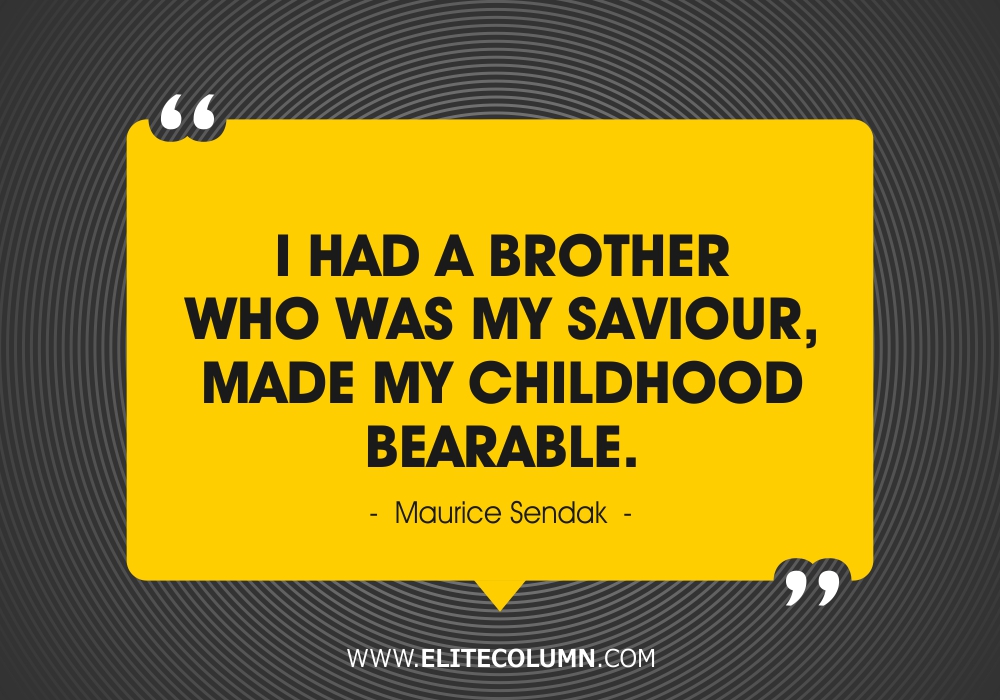 37. "I had a brother who was my saviour, made my childhood bearable." – Maurice Sendak
38. "I intend to fight and I want to win. But my priorities are basically to be a good Brother and a strong one, and to try to be a good father one day." – Mike Tyson
39. "Help your brother's boat across and your own will reach the shore." – John Corey Whaley
40. "Drake's my little brother; I love him to death, and he's family oriented." – Birdman
41. "Because brothers don't let each other wander in the dark alone." – Jolene Perry
42. "What strange creatures brothers are." – Jane Austen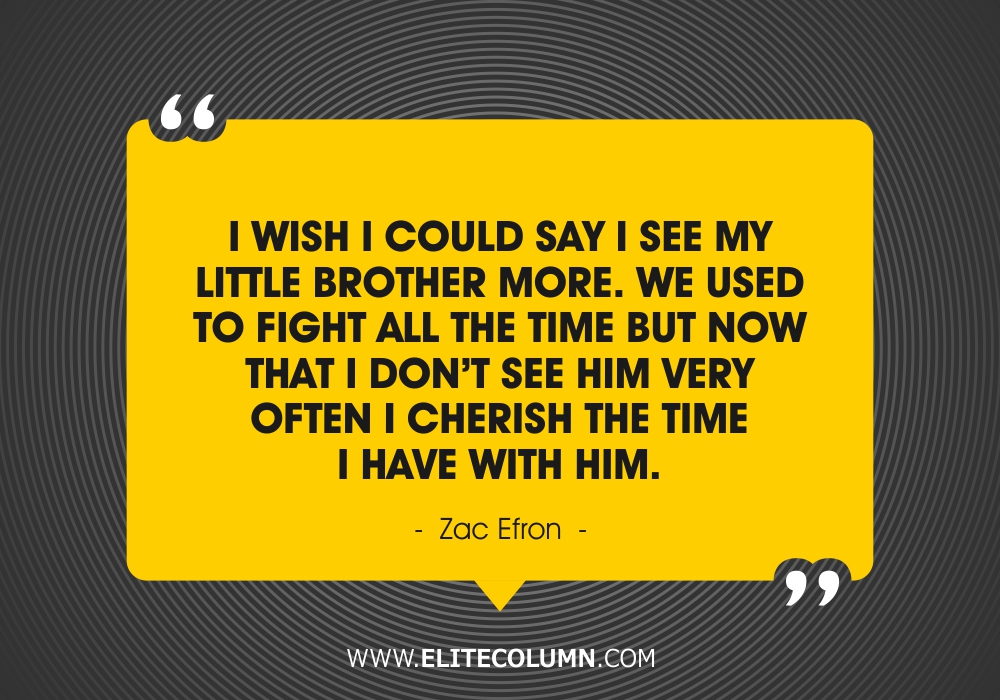 43. "I wish I could say I see my little brother more. We used to fight all the time but now that I don't see him very often I cherish the time I have with him." – Zac Efron
44. "My brother is really, really slow." – Usain Bolt
45. "What brothers say to tease their sisters has nothing to do with what they really think of them." – Esther Friesner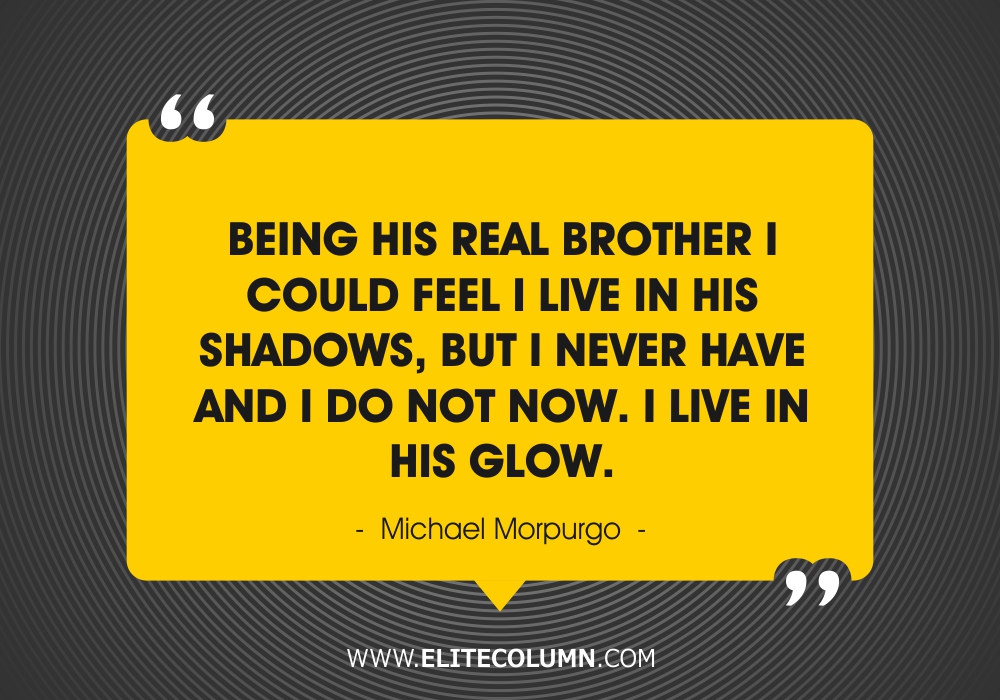 46. "Being his real brother I could feel I live in his shadows, but I never have and I do not now. I live in his glow." – Michael Morpurgo
47. "My younger brother and I have been writing together, mainly for fun, for years, but we've been improvising together since we were kids. Literally." – Ty Burrell
48. "The highlight of my childhood was making my brother laugh so hard that food came out his nose." – Garrison Keillor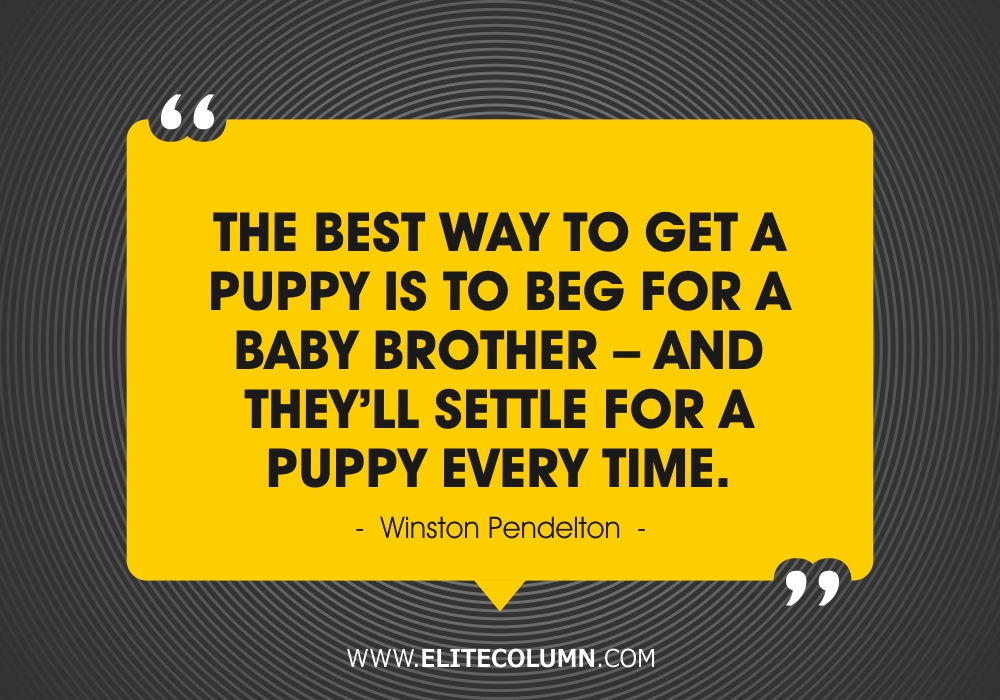 49. "The best way to get a puppy is to beg for a baby brother – and they'll settle for a puppy every time." – Winston Pendelton
50. "It takes two men to make one brother." – Israel Zangwill
Thanks for checking out the best Brother Quotes. Feel free to share the quotes with your friends. Leave a comment below and which are your favourite Brother Quotes ?
See also:
Hope Quotes | Loneliness Quotes | Nature Quotes | Kindness Quotes | Sister Quotes | Leadership Quotes | Death Quotes | Respect Quotes
You can find us at – Facebook | Instagram | LinkedIn | Pinterest | Twitter