Check out 9 Best Friend Quotes today.
9 Best Best Friend Quotes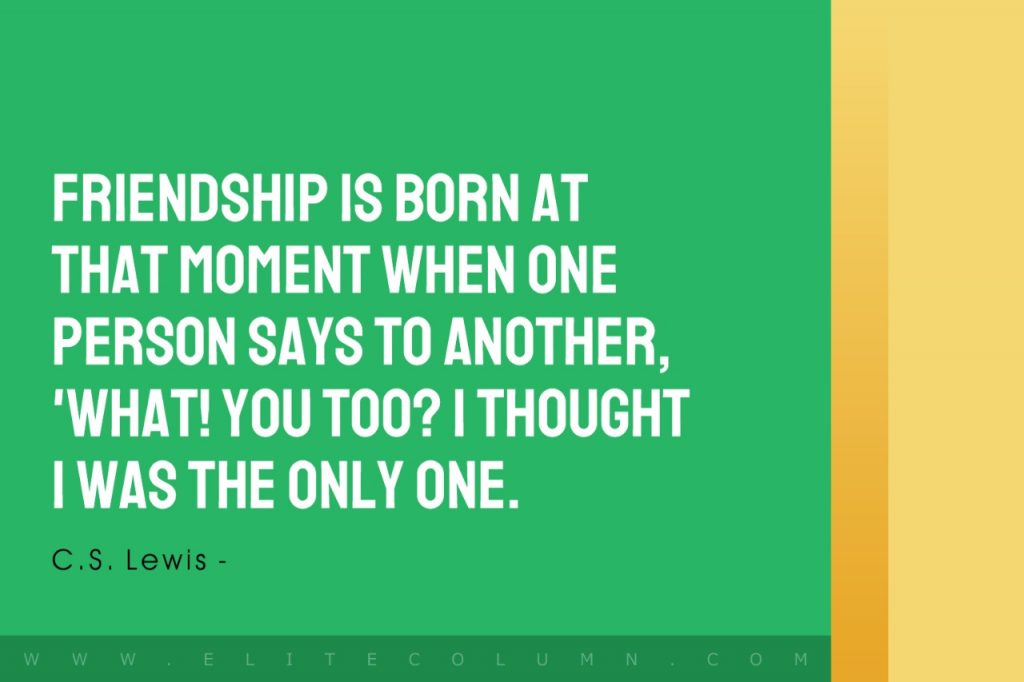 "Friendship is born at that moment when one person says to another, 'What! You too? I thought I was the only one." – C.S. Lewis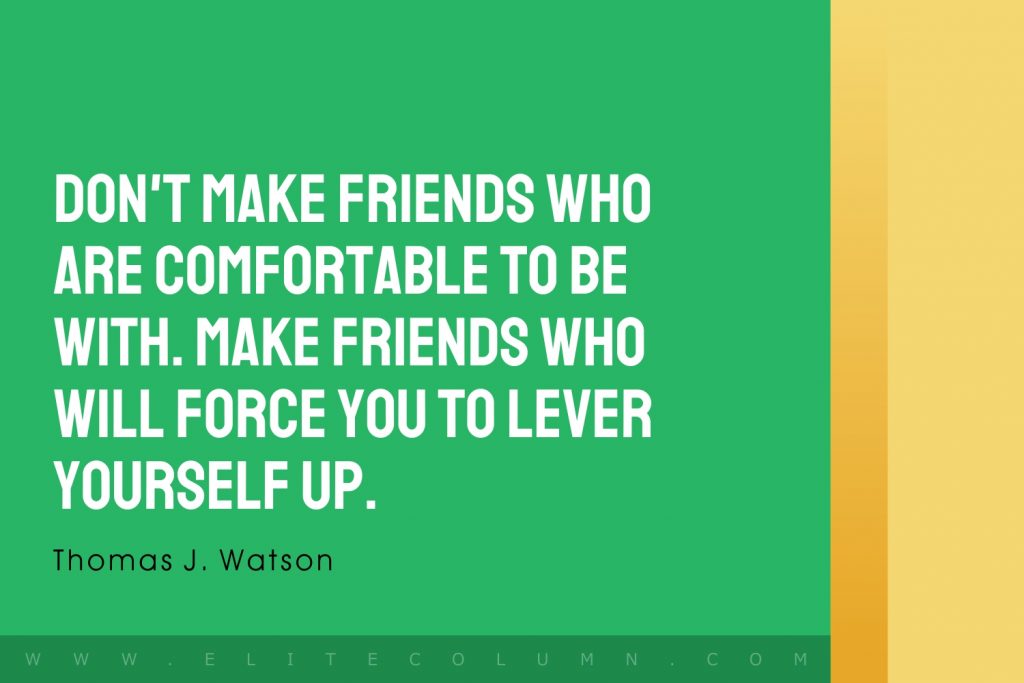 "Don't make friends who are comfortable to be with. Make friends who will force you to lever yourself up." – Thomas J. Watson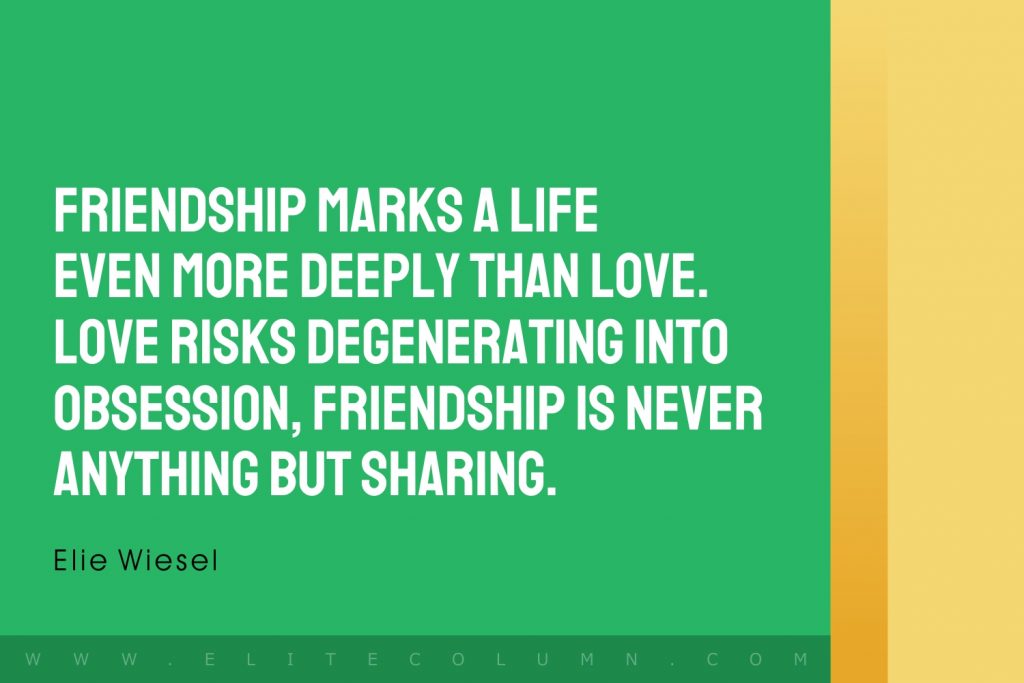 "Friendship marks a life even more deeply than love. Love risks degenerating into obsession, friendship is never anything but sharing." – Elie Wiesel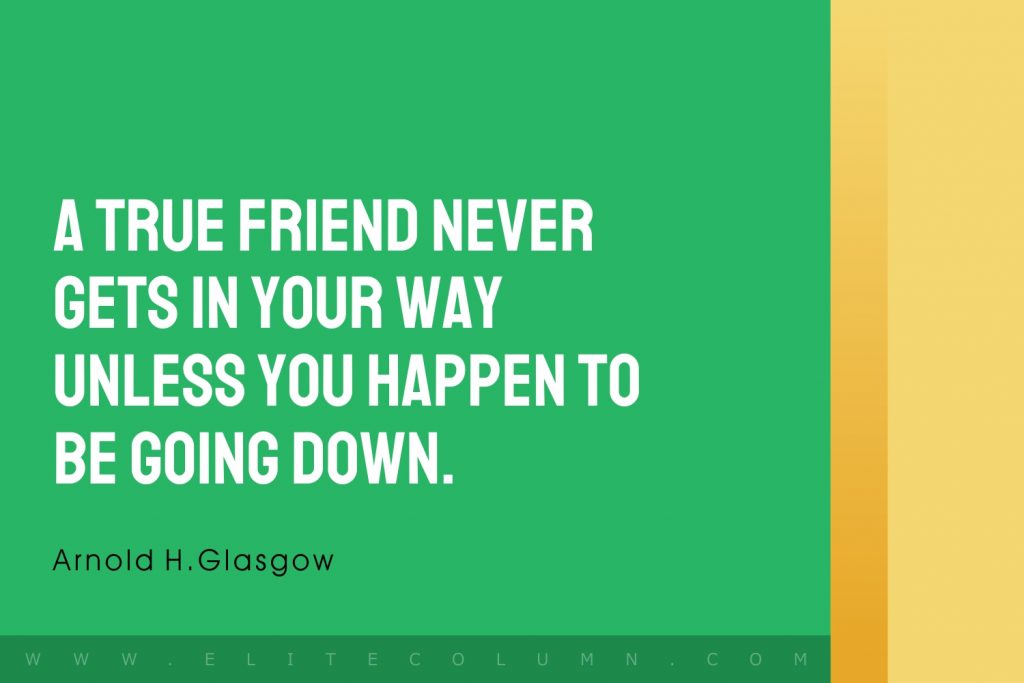 "A true friend never gets in your way unless you happen to be going down." – Arnold H. Glasgow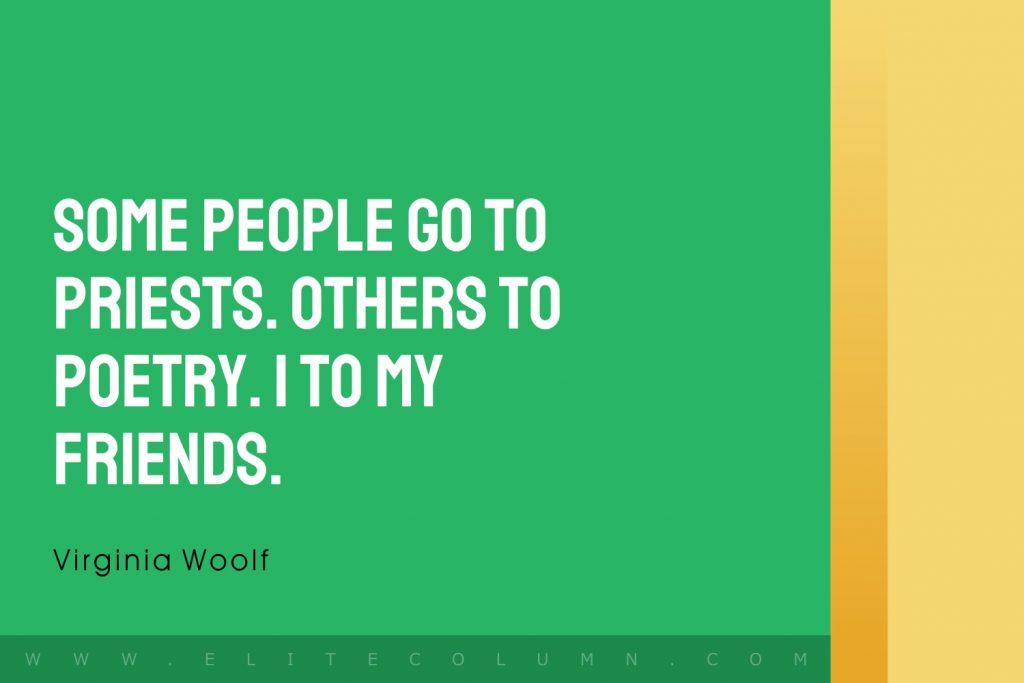 "Some people go to priests. Others to poetry. I to my friends." – Virginia Woolf
See also:
Hard Times Quotes | Disappointment Quotes | Determination Quotes | Tough Times Quotes | Hilarious Quotes | Moving On Quotes | Meditation Quotes | Uplifting Quotes | Self Love Quotes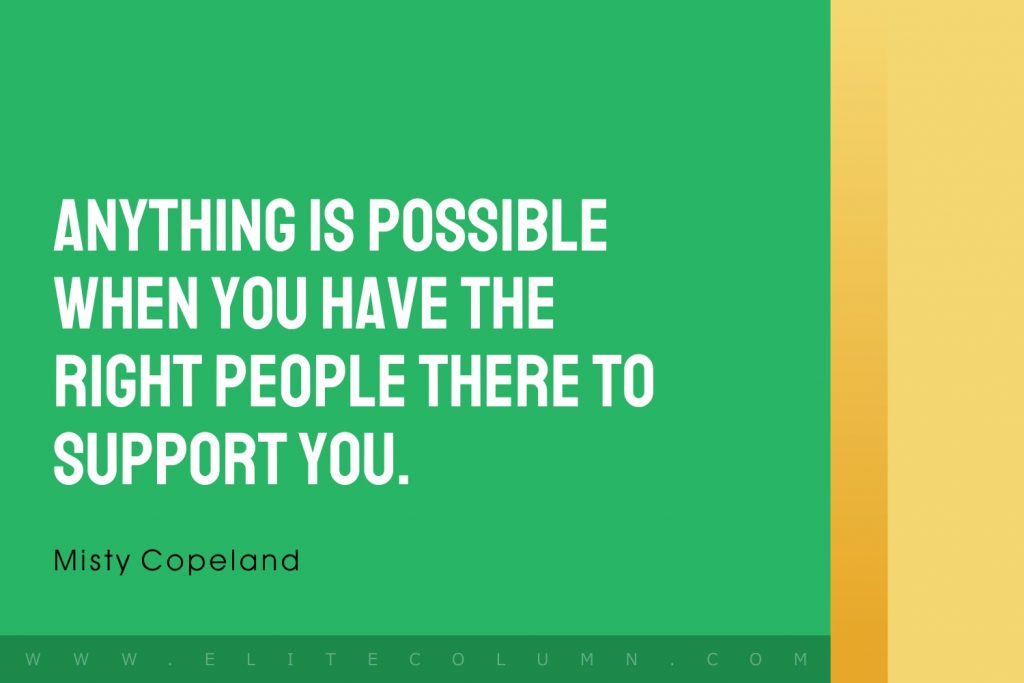 "Anything is possible when you have the right people there to support you." – Misty Copeland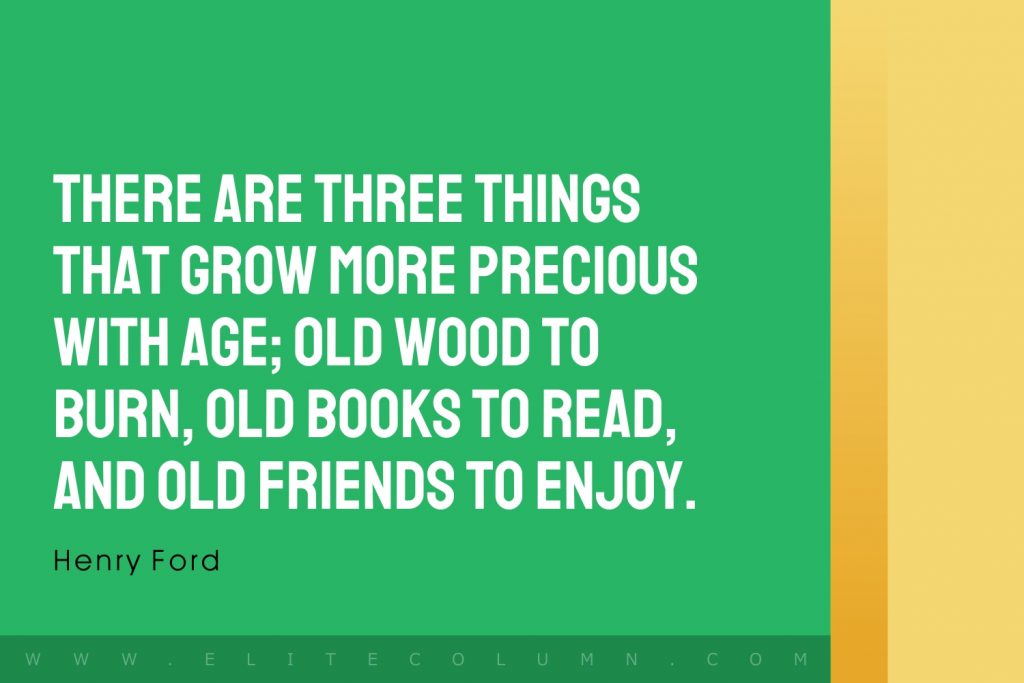 "There are three things that grow more precious with age; old wood to burn, old books to read, and old friends to enjoy." – Henry Ford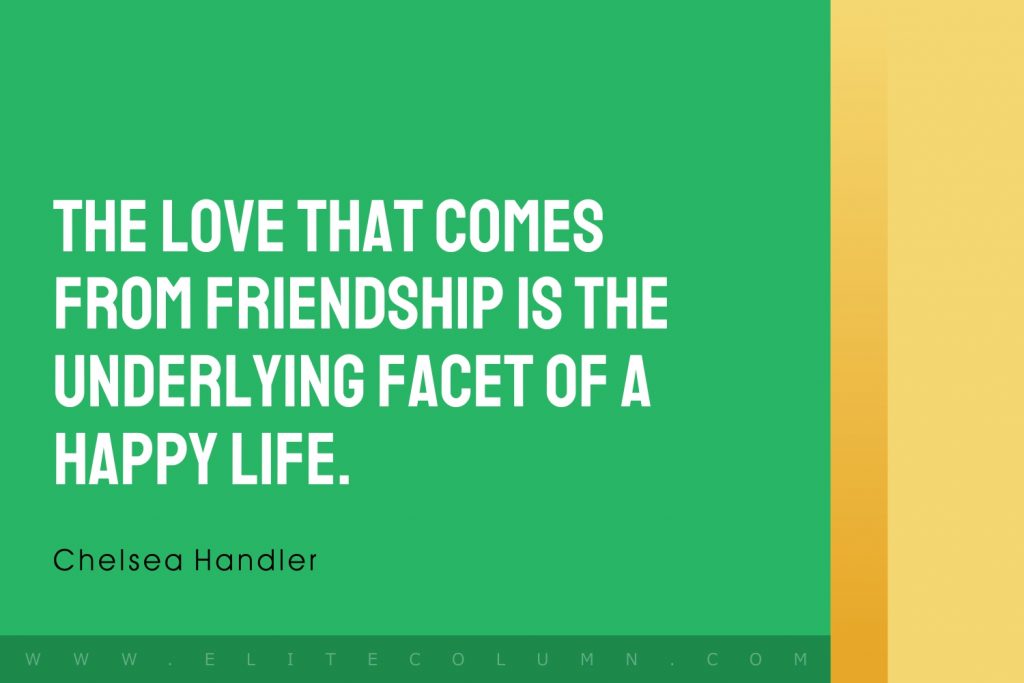 "The love that comes from friendship is the underlying facet of a happy life." – Chelsea Handler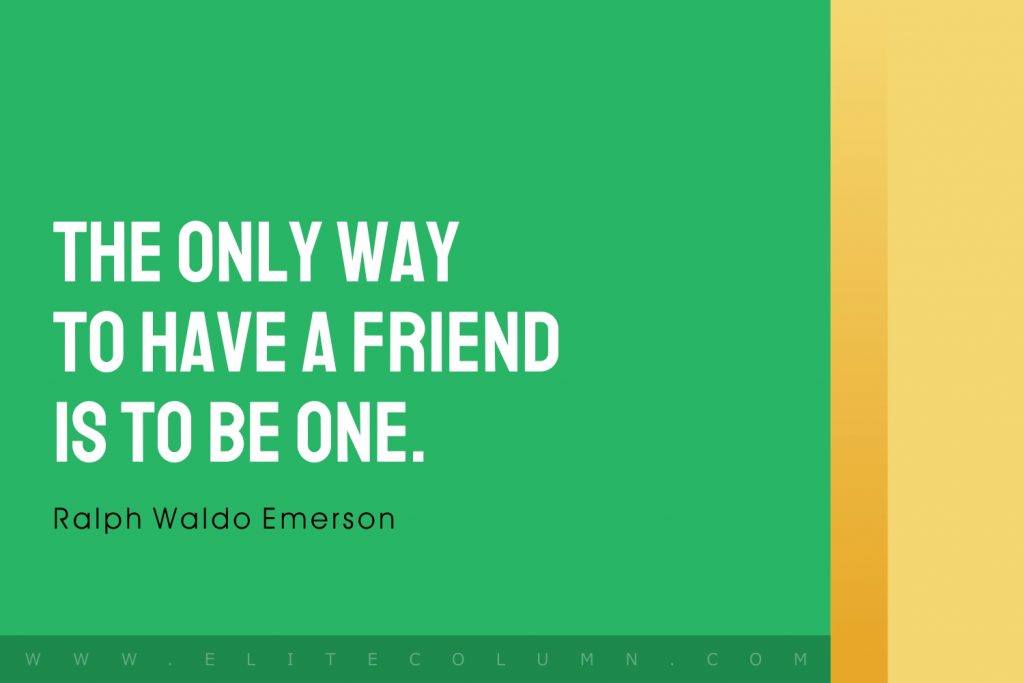 "The only way to have a friend is to be one." – Ralph Waldo Emerson
Thanks for checking out the best Best Friend Quotes. Feel free to share the quotes with your friends. Leave a comment below and which are your favourite Best Friend Quotes ?
See also:
Opportunity Quotes | Friendship Quotes | Encouraging Quotes | Hate Quotes | Adventure Quotes | Book Quotes | Sports Quotes | Change Quotes
You can find us at – Facebook | Instagram | LinkedIn | Pinterest | Twitter