Check out 50 Baby Quotes today.
50 Best Baby Quotes
1. "Mothers and daughters together are a powerful force to be reckoned with." – Melia Keeton Digby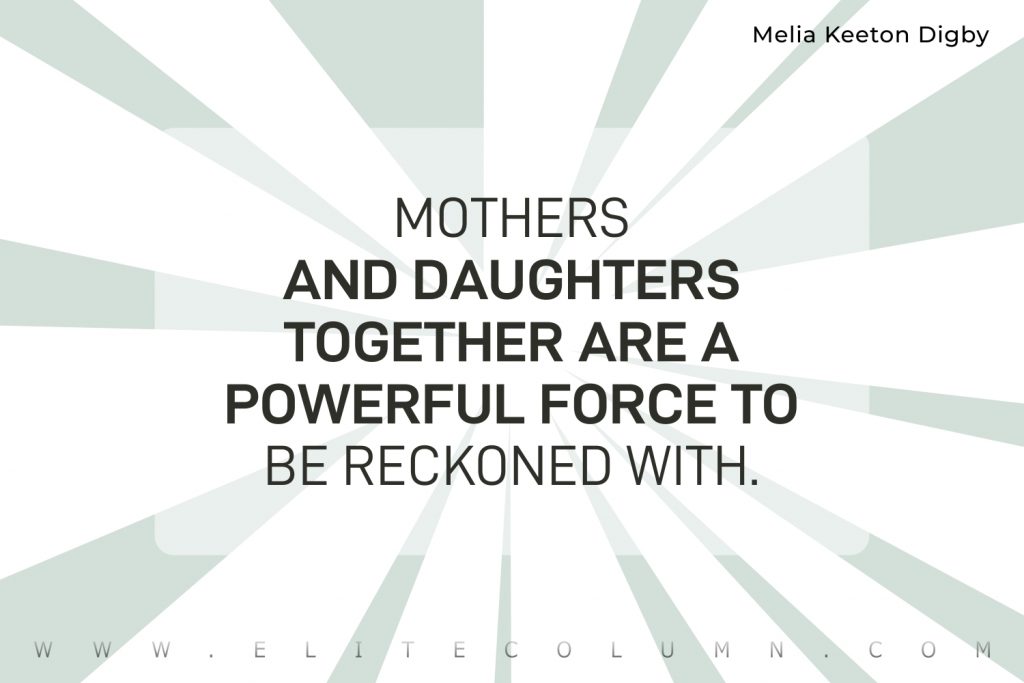 2. "No daughter and mother ever live apart, no matter what the distance between them." – Christie Watson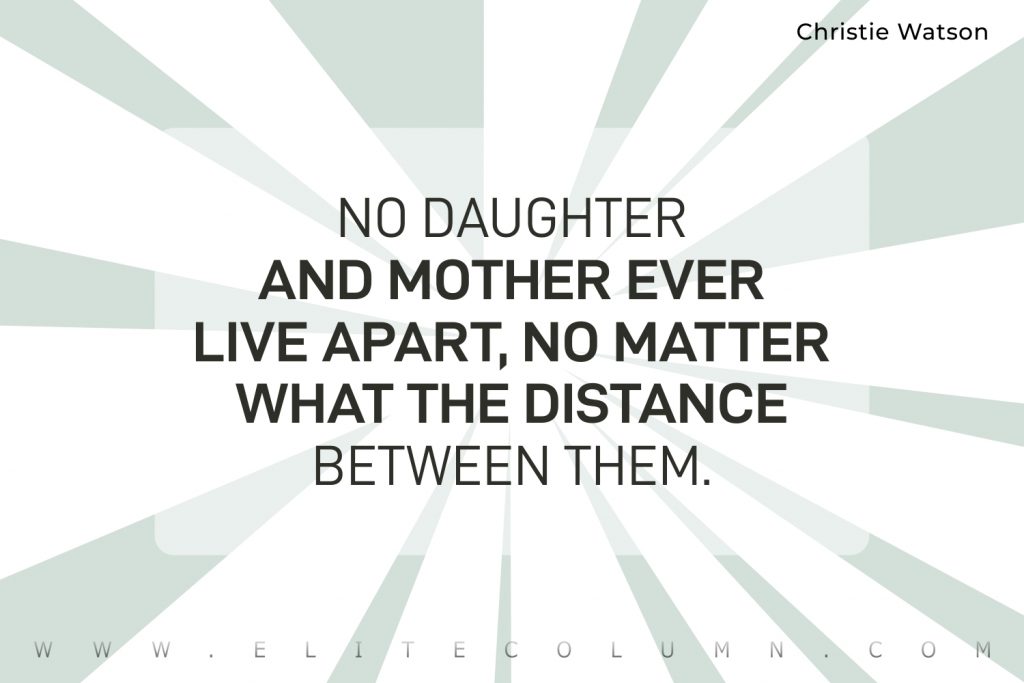 3. "A mother who radiates self-love and self-acceptance actually vaccinates her daughter against low self-esteem." – Naomi Wolf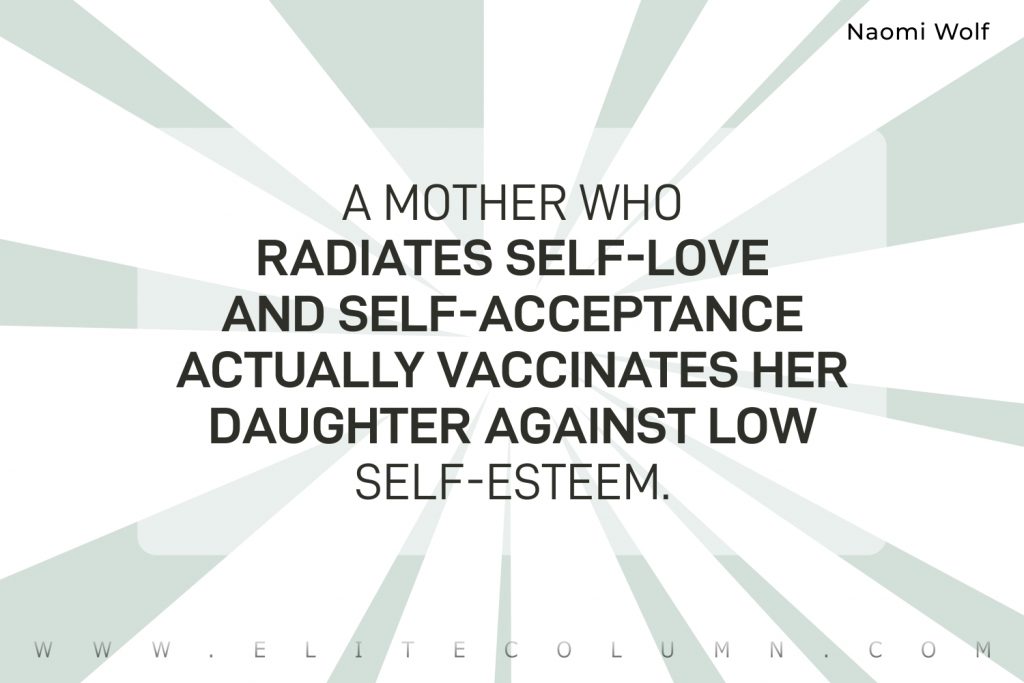 4. "A mother teaches her daughter how to feel about herself, about handling pressure, about relishing life's joys and conquering fears." – Melissa Harrison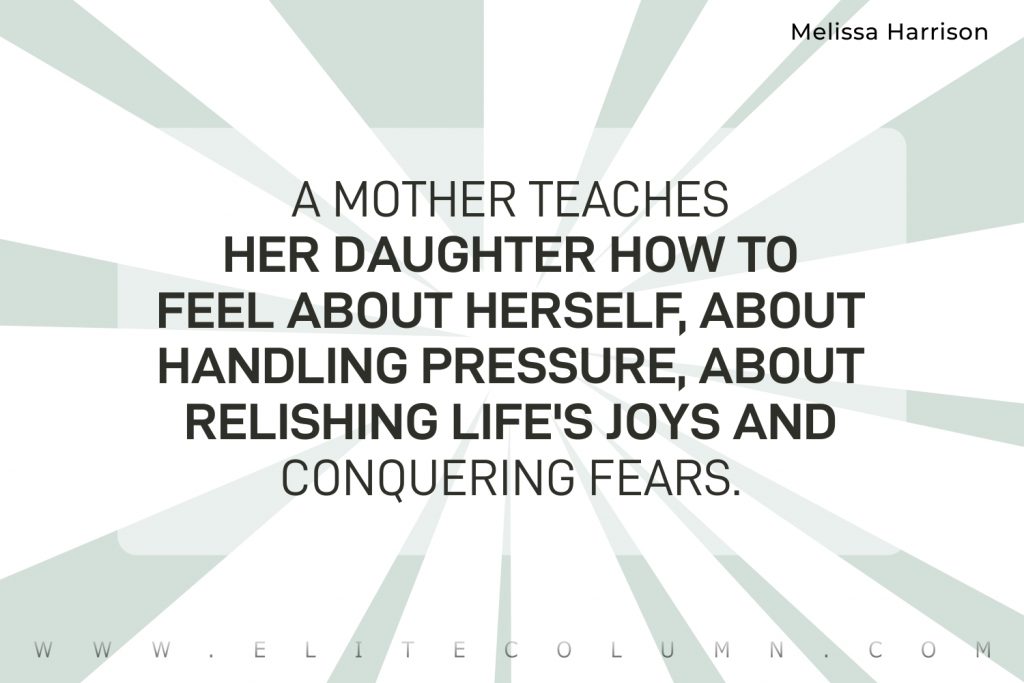 5. "No matter how old she may be, sometimes a girl just needs her mom." – Cardinal Mermillod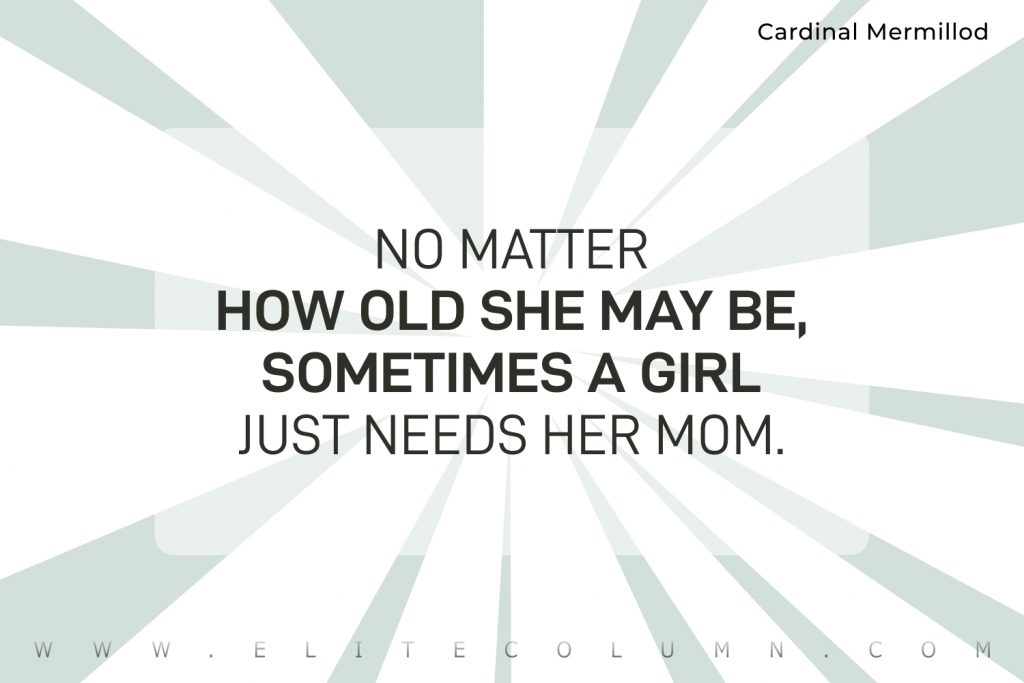 6. "My Mother: She is beautiful, softened at the edges and tempered with a spine of steel. I want to grow old and be like her." – Jodi Picoult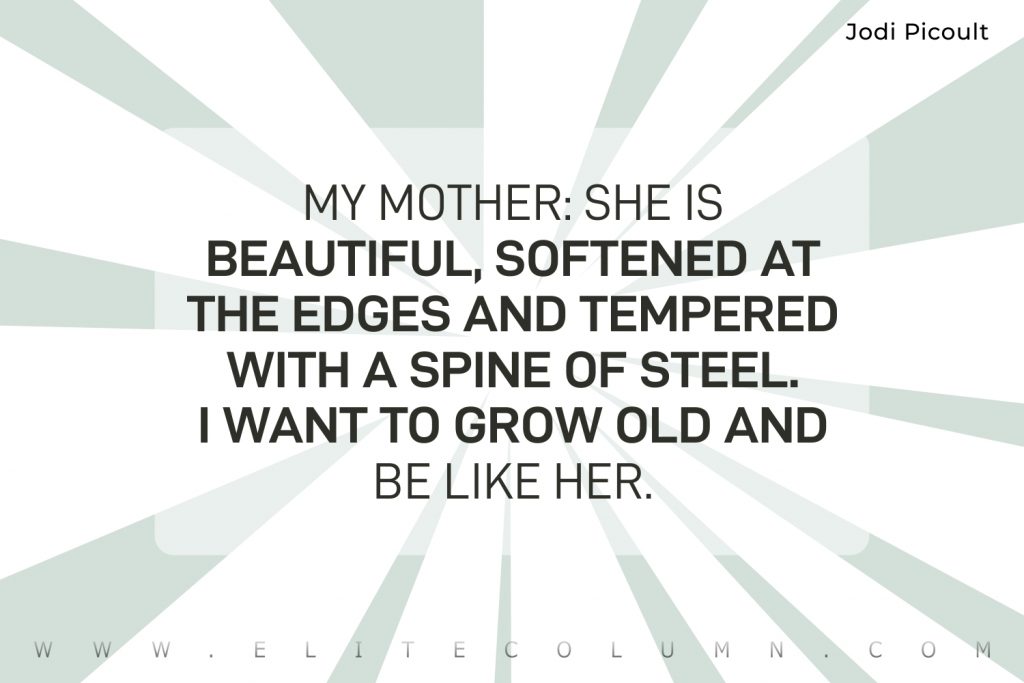 7. "I think, at a child's birth, if a mother could ask a fairy godmother to endow it with the most useful gift, that gift would be curiosity." – Eleanor Roosevelt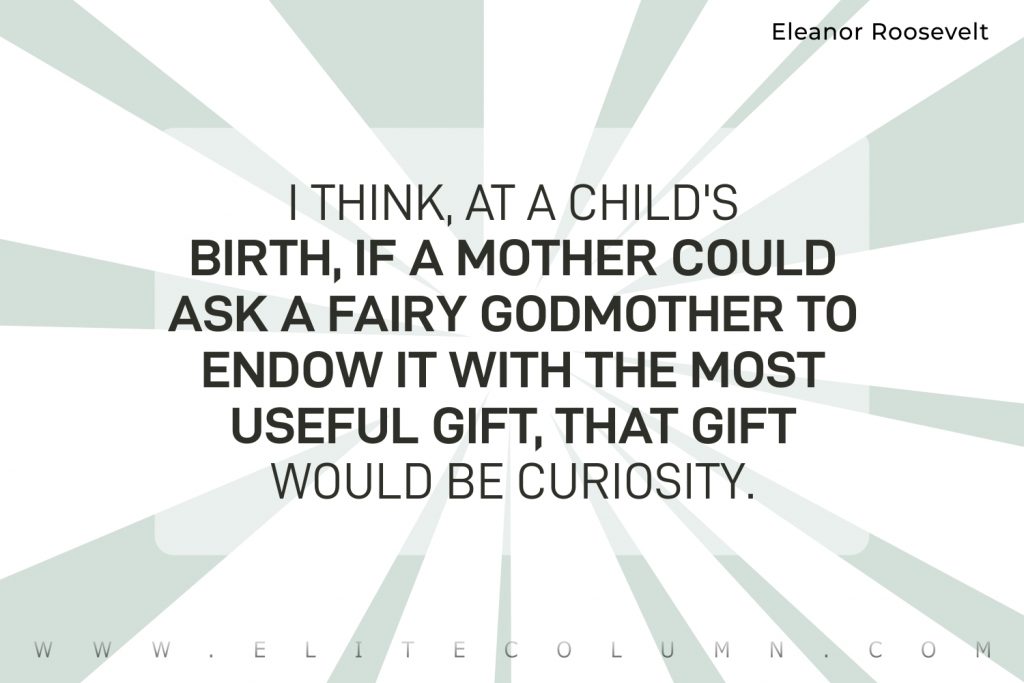 8. "Having a baby is like falling in love again, both with your husband and your child." – Tina Brown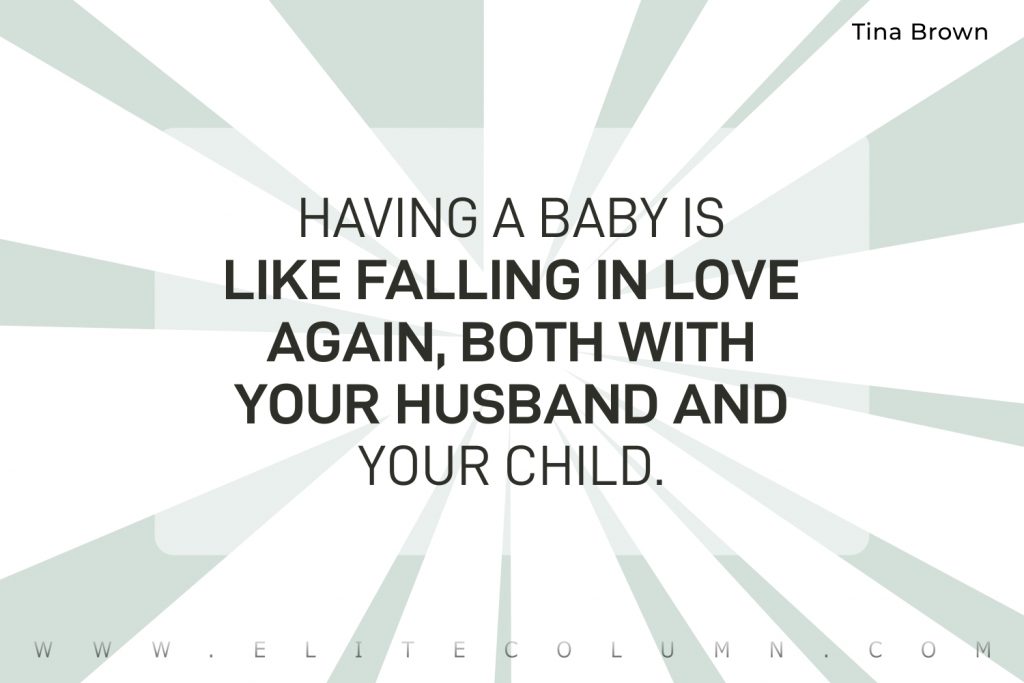 9. "Babies cry at birth because it is the first time they experience separation from love." – Kamand Kojouri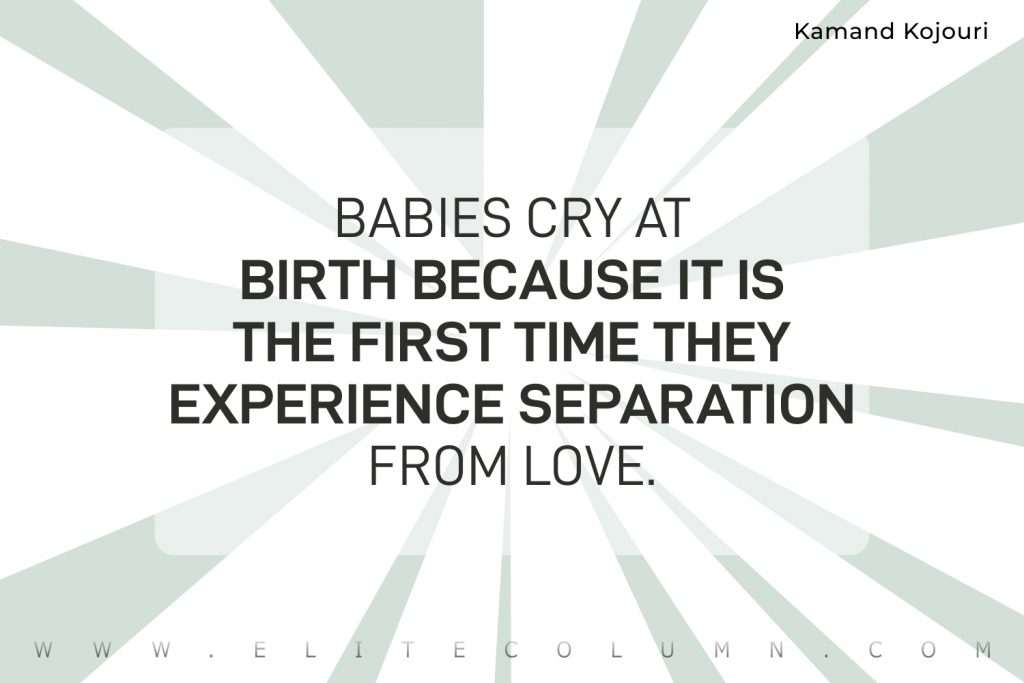 10. "Before you were born I carried you under my heart. From the moment you arrived in this world until the moment I leave it, I will always carry you in my heart." – Mandy Harrison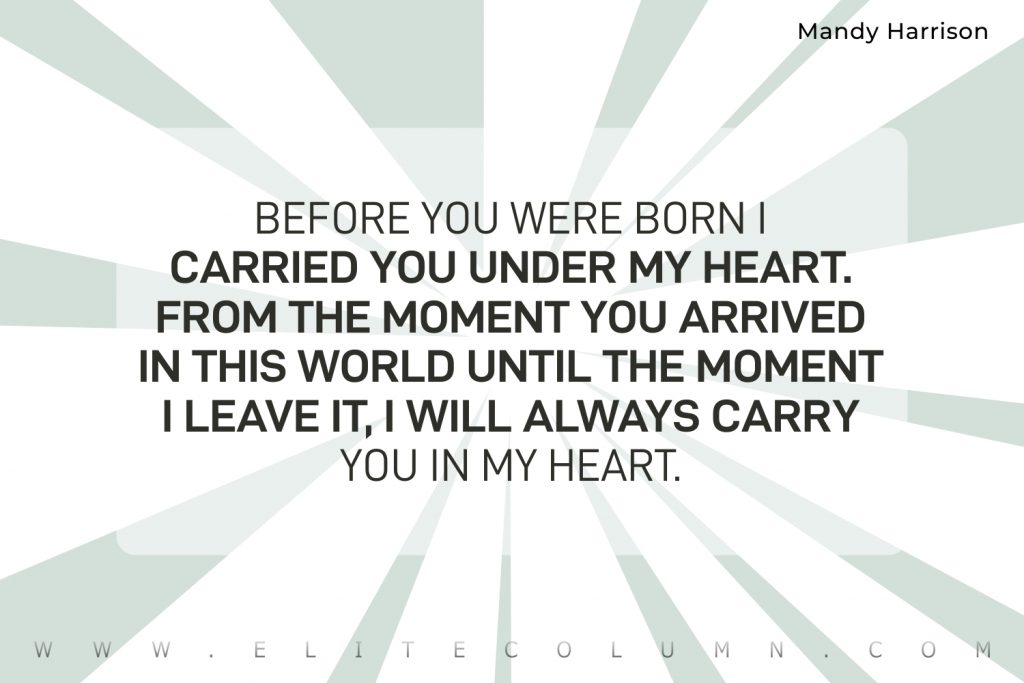 11. "You may hate being pregnant, but the minute the baby is born, she is God's precious child, given to you as a gift." – Sandra Dallas
12. "Giving birth is an ecstatic jubilant adventure not available to males. It is a woman's crowning creative experience of a lifetime." – John Stevenson
13. "Every child comes with the message that God is not yet discouraged of man." – Rabindranath Tagore
14. "We never know the love of a parent until we become parents ourselves." – Henry Ward Beecher
15. "With every newborn baby a little sun rises." – Irmgard Erath
16. "There are no words that can describe the euphoria you feel when your baby recognizes you for the first time and smiles." – Jared Padalecki
17. "A happy baby has shining eyes. It walks open-hearted into the world and spreads magic." – Sigrid Leo
18. "Children bring us a piece of heaven on earth." – Roland Leonhardt
19. "Making the decision to have a child is momentous. It is to decide forever to have your heart go walking around outside your body." – Elizabeth Stone
20. "A mother's arms are made of tenderness and children sleep soundly in them." – Victor Hugo
21. "A baby is God's opinion that life should go on." – Carl Sandburg
22. "The amazing thing about becoming a parent is that you will never again be your own first priority." – Olivia Wilde
23. "Having my baby fall asleep in my arms takes away all of my worries and stresses. A sense of complete and total peace comes over me." – Maria Jose Ovalle
24. "Like stars are to the sky, so are the children to our world. They deserve to shine!" – Chinonye J. Chidolue
25. "There are words in the soul of a newborn baby, wanting and waiting to be written." – Toba Beta
26. "Those eyes so ecstatic with the gleam of new life, the wide laugh that no doubt uses up so much of the breath contained in those tiny lungs." – Saim Cheeda
27. "Nothing compares to becoming aware of the massive face of the universe hidden in a newborn's stare." – Curtis Tyrone Jones
28. "A baby is as pure as an angel and as fresh as a blooming flower." – Debasish Mridha
29. "I love these little people; and it is not a slight thing when they, who are so fresh from God, love us." – Charles Dickens
30. "A baby boy has a special way of bringing out the man in his father and the little boy in his grandfather." – Tanya Masse
31. "And she loved a little boy very, very much, even more than she loved herself." – Shel Silverstein
32. "If I have a monument in this world, it is my son." – Maya Angelou
33. "Have a little faith in your sons. This journey will be the making of them." – C.J. Milbrandt
34. "Because I loved him so and am in the habit of loving him and that love must take the form of fussing and worry and doing." – George Saunders
35. "Sons are born to make their fathers better men." – Mekael Shane
36. "Men are what their mothers made them." – Ralph Waldo Emerson
37. "The most important mark I will leave on this world is my son." – Sarah Shahi
38. "There is an enduring tenderness in the love of a mother to a son that transcends all other affections of the heart." – Washington Irving
39. "Sons are the anchors of a mother's life." – Sophocles
40. "No man succeeds without a good woman behind him. Wife or mother, if it is both, he is twice blessed indeed." – Harold MacMillan
41. "Heaven on earth is looking at my little boy. The minute he was born, I knew if I never did anything other than being a mom, I'd be fine." – Jenny McCarthy
42. "Mother is her son's first god. She must teach him the most important lesson of all – how to love." – T. F. Hodge
43. "A daughter is one of the best gifts this world has to give." – Laurel Atherton
44. "Courage, sacrifice, determination, commitment, toughness, heart, talent, guts. That's what little girls are made of." – Bethany Hamilton
45. "There's no better feeling than making your little girls laugh." – Jerry O'Connell
46. "Mothers of daughters are daughters of mothers and have remained so, in circles joined to circles, since time began." – Signe Hammer
47. "Words are not enough to express the unconditional love that exists between a mother and a daughter." – Caitlin Houston
48. "A mother's and daughter's love is never separated." – Viola Shipman
49. "A tiny daughter gives parents a life in a climate of perpetual wonder." – Pierre Doucet
50. "Words can not express the joy of new life." – Hermann Hesse
Thanks for checking out the best Baby Quotes. Feel free to share the quotes with your friends. Leave a comment below and which are your favourite Baby Quotes ?
See also:
Butterfly Quotes |Aesthetic Quotes |Alone Quotes |Sarcastic Quotes |New Year Quotes |Teamwork Quotes |Single Quotes |Missing Someone Quotes
You can find us at – Facebook | Instagram | LinkedIn | Pinterest | Twitter